5 Effective Ways to Improve Your Child's Grade in Chinese
---
Published 17 August 2022 at 01:08
Tickikids Blog Singapore > Childhood reading > 5 Effective Ways to Improve Your Child's Grade in Chinese
---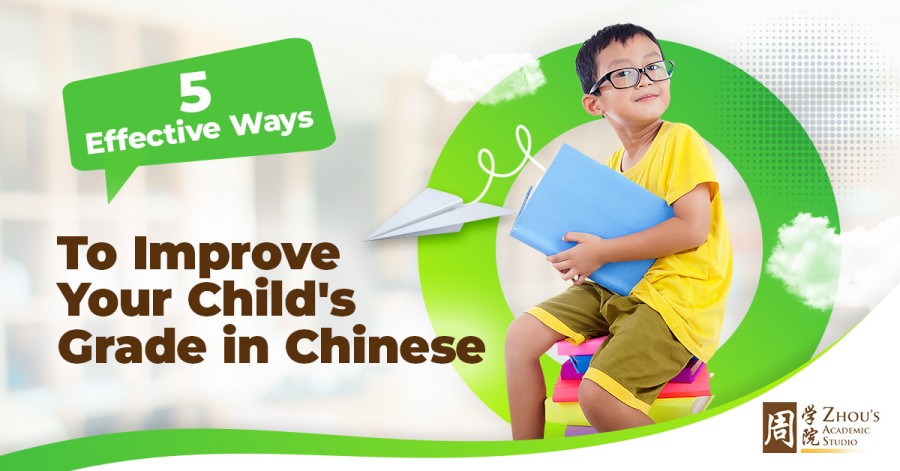 ---
More often than not, learning Chinese is a major hurdle at school for mostly English-speaking youth in Singapore. It is also a test for parents, who may not know how to support children in this learning journey and fuel children's motivation to learn Chinese. For families who speak English at home most of the time, this challenge becomes even more daunting.
If it sounds familiar to you and your kid struggles with Chinese, do not feel discouraged as there is plenty of ways parents can make learning Chinese considerably easier for children. Here are some tips and strategies you can implement today to help your child overcome learning difficulties and excel in Chinese classes.
Read aloud or listen to familiar stories in Chinese
Reading stories in Chinese that children are already familiar with in their native language can have a magical effect. Reading boosts early literacy and serves as a bonding time for you and your child to connect while you pursue bilingualism.
Surround them with Chinese-speaking peers
Joining a Chinese playgroup will revive your child's motivation and allow them to practice their oral Chinese skills in natural settings. In a group, children can also learn from one another and each other's mistakes, while having fun and making new friends.
Boost your child's confidence by asking them simple questions in Chinese
To build your kids' language confidence, ask them questions in Chinese and encourage them to use Chinese when they respond to you. Additionally, integrate Chinese language learning into your child's daily routine by getting them to describe what they are doing in Chinese.
Talk about challenges your child encounter in learning Chinese
Some children feel awkward or frustrated when attempting to speak or write in Chinese. It is important to talk openly and show them there is nothing to be embarrassed about. Encourage your children to share their emotions about their Chinese learning experience and explain to them how their feelings matter to you.
Send your child to a Chinese tuition centre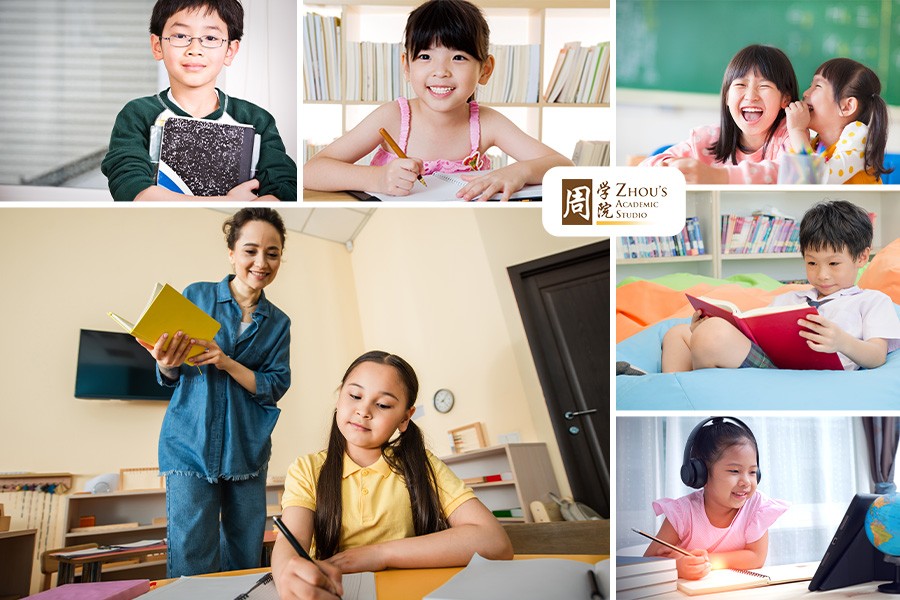 Image Credit: Zhou's Academic Studio

Since many of us have had some experience with tuition throughout our lives, sending our children to tuition when they need some additional academic assistance feels natural to us. Furthermore, when you have a professional guide, learning Chinese may be way more efficient and rewarding.
If that is what you are looking for, Zhou's Academic Studio, an established Chinese language learning centre in Singapore, is fully equipped and ready to bring your child to the next level of Chinese mastery! For more than a decade, Zhou's has been striving to cultivate a strong passion in the students for the Chinese language by improving their writing and speaking skills, vocabulary and comprehension ability.
Not only do all Zhou's teachers have native-level fluency in Chinese, but they also are highly proficient and experienced in language education. To make learning Chinese fun and fulfilling, the educators create a close and welcoming environment and provide a wealth of learning opportunities for students during each lesson at Zhou's.
Zhou's intentionally keeps the number of students in each class low for a more focused and personalised learning experience for students. With lessons planned and paced to match the student's needs, the children rapidly improve their Chinese level in 3 to 6 months' time since they started to attend the courses.
Developed in strict accordance with the Singapore Ministry of Education's Syllabus, Zhou's curriculum is set in such a way that the students are always one step ahead of their peers. The result? Over 90% of Zhou's students achieved AL1 to AL3 distinctions in the PSLE Chinese Oral Exam.
No wonder, Zhou's Academic Studio is trusted and recommended by parents and students:
"I want to take this opportunity to thank Zhou's academic studio and their teachers for teaching my son for the last 3 years. My son was very weak in the Chinese language and only after a few months, we could see the improvement. Importantly, he could comfortably write a Chinese composition without too much guidance." - Mother of Ethan Ho

To read the testimonials of the students and their parents and learn more about Zhou's, click here.

If you want to see a consistent improvement in your child's Chinese mastery and help them to get their best grades, sign up your kid for one of Zhou's Academic Studio Chinese courses.
Address:
Novena Branch:  1 Goldhill Plaza #03-03 S308899
Upper Bukit Timah Branch:144 Upper Bukit Timah Road, #02-10  Singapore 588177
Contact details: zhousacademicstudio@gmail.com
Tel: 65 - 8886 1856 (Whatsapp and Call)

Website: www.zas.sg

Socials: Facebook
Subscribe to weekly newsletter from "Tickikids"