United Language Centre Welcomes You to the Grand Opening at Their Orchard Branch!
---
Published 24 February 2023 at 06:15
Tickikids Blog Singapore > Digest > United Language Centre Welcomes You to the Grand Opening at Their Orchard Branch!
---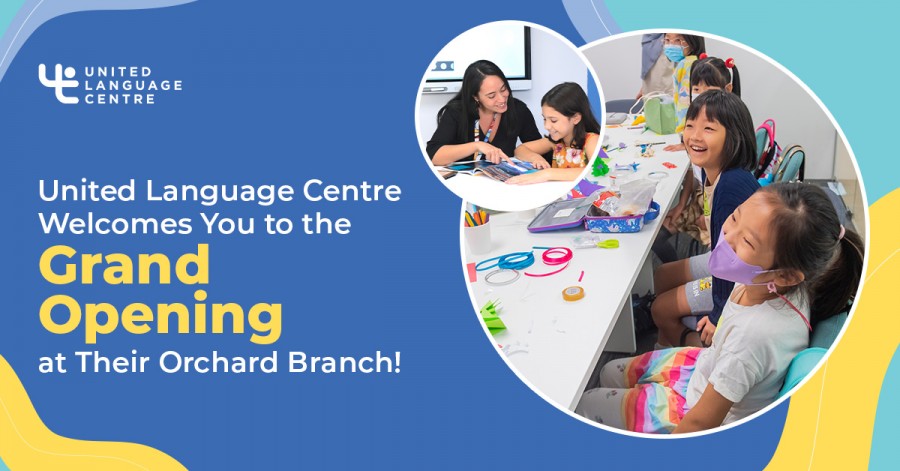 ---
Good news for Orchard area residents: there is now a new ULC branch here as well!  

United Language Centre is known for its innovative approach to teaching and learning English. Here you will not find tedious cramming of words and grammatical constructions as every lesson here is a unique and fun experience! And, on March 11th you can see this for yourself by attending the open house!
What's in store for you there?
Meeting the team. Teachers and course counselors will give you a chance to review the training materials, tell you how the classes are going, and explain the special features of the ULC courses.
Experience the ULC teaching approach. You will be able to test and compare how the traditional teaching method differs from the methods used by ULC.
The Open House Trial class is not the typical lecture-style class. Instead, ULC offers a unique experience by setting up various Themed Rooms featuring different topics. For the Junior Themed Rooms, they have a range of options including Animals, Alien Adventures, Coloring Room, Sports and Games Den, Art Fun. The Adult Themed Rooms include Cafe ULC, Scent Workshop, SG Kopi, Singapore Foodie, and Talking to My Kid's Teacher. In these rooms, the guests can participate in exciting activities and games, suitable for both adults and children.
The opportunity to get discounts. The attendees of the open house can get up to 30% off course fees in case if they sign up on the day. 
Get gifts. All attendees will get goodie bags with eco-friendly gifts!
Most importantly, have fun! Bring the whole family as there will be many activities for all ages: scent workshop, magic show, face painting, balloon sculpting, etc.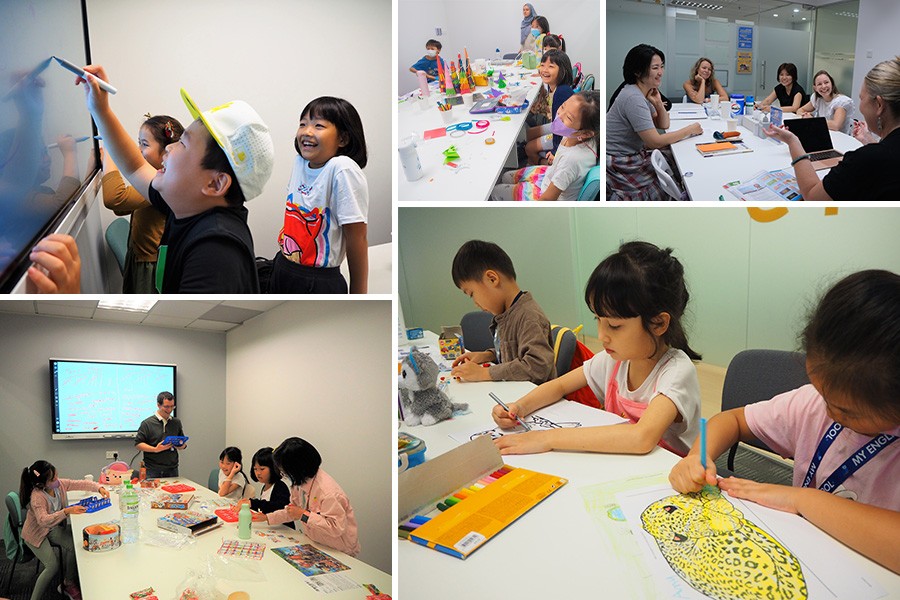 Image Credit: ULC
What is United Language Centre? 
ULC is not just an educational organization it is a whole language-learning community with the ambitious goal of becoming the best in the world. 
The ULC teachers provide engaging lessons that meet the highest quality standards in a friendly and comfortable atmosphere. They know how to boost the confidence of the students so they start speaking a second language with ease. 
ULC was established in 2012 in Singapore, starting small with one classroom and one student. Since then, the organization constantly evolved steadily, so now there are two schools and 26 classrooms now created. Here, a special, comfortable atmosphere is always created, where people can relax and learn to speak a second language with confidence and without fear of judgment.    
What makes ULC special? 
Small classes
The traditional approach to learning, where the teacher gives instruction to 30 students in a class, is far from perfect. It does not take into consideration the learning pace of every student and their preferred channels of perception. Also, a teacher does not have enough time to dedicate to every student and to make sure that everyone understands the theme. Small classes, on the contrary, give a possibility to ensure that all students comprehend the theory and practice new materials. 
And small classes perfectly support the 3 Cs (Community, Comfort, Confident) principles of ULC's work. 
Student-centered teaching
This method of teaching focuses on supporting communication between students rather than providing instructions to the class. One of the distinctive features of learning here is that the learning process is not limited by the classroom walls - students and teachers often meet outside the class. The course advisors and teachers adjust the learning program considering the interests of the students and search for the ways and approaches that will help them open up and feel free. For example, the class can meet in a cafe and share stories about their children or hobbies. Such friendship-like communication builds trust and helps students feel more confident. 
ULC's teachers are specially trained to provide gentle support to the students and encourage them to communicate with each other.
Learning with confidence
It has been observed that students are afraid to speak English because they are afraid to make mistakes. Here, teachers encourage students to speak, emphasizing expressiveness over accuracy. And a warm, welcoming environment created by the teachers helps students to speak with confidence as they know that no one expects perfection from them. On the contrary, teachers expect students to make mistakes to find out what academic topics need to be covered.
Learning through activities
Before the pandemic, students had various activities like bowling, museum tours, and Christmas parties. In addition, one of the examples of classes was real-life English practice - students had to make orders in English in cafes. Often classes with students with different levels of knowledge were held to boost the skills of all participants.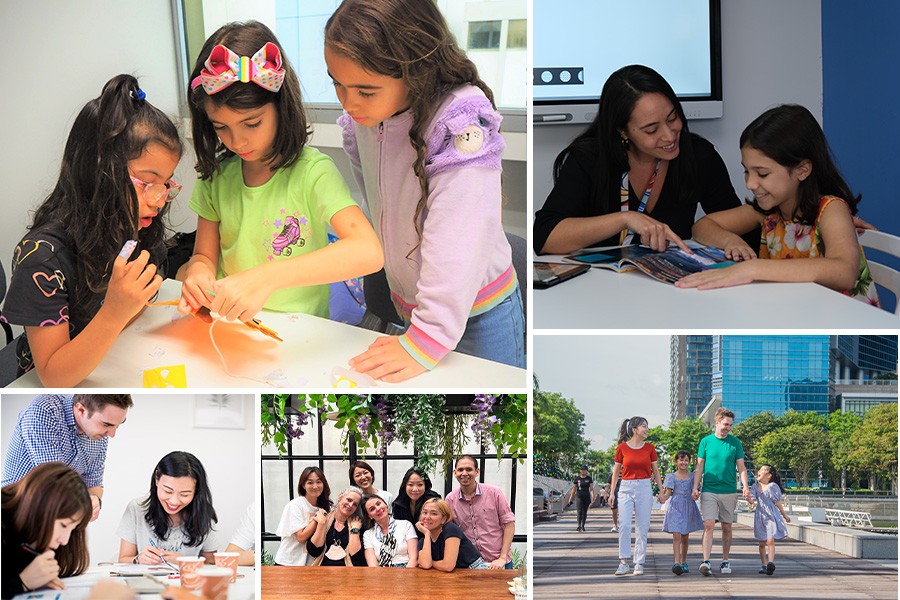 Image Credit: ULC
ULC Curriculum
The courses utilize Oxford textbooks that are famous for their quality, and there are 48 2-hour-long lessons for each course. There are 9 courses that cover all levels from beginner to advanced. 
Every lesson is conversation-based and covers all types of activities: listening, writing, grammar, and learning new vocabulary. 
If you are looking for more customized and academic-based lessons, you can ask for the private lessons. Here, you can also get ready for IELTS and TOEFL. 
New "Kids Program"
The new program which is about to start in April focuses on training the ability to "think in English" without the need to translate everything you want to say into the native language in mind. The learning sessions combine the programs taught at international schools and various activities like speeches, plays, field trips, etc. 
And, it is a great possibility for the children to communicate with students of different nationalities and find out more about their cultures. 
So, do not miss your chance to get the most out of the Grand Opening of the new ULC's Orchard brand! Subscribe now to get all the benefits that attendees of the open house will receive! Do not hesitate, the number of places is limited.
Register now for free
Subscribe to weekly newsletter from "Tickikids"