Inspiring Kids to Love Science with Thinkasaur
---
Published 04 May 2017 at 23:42
Tickikids Blog Singapore > Reviews > Inspiring Kids to Love Science with Thinkasaur
---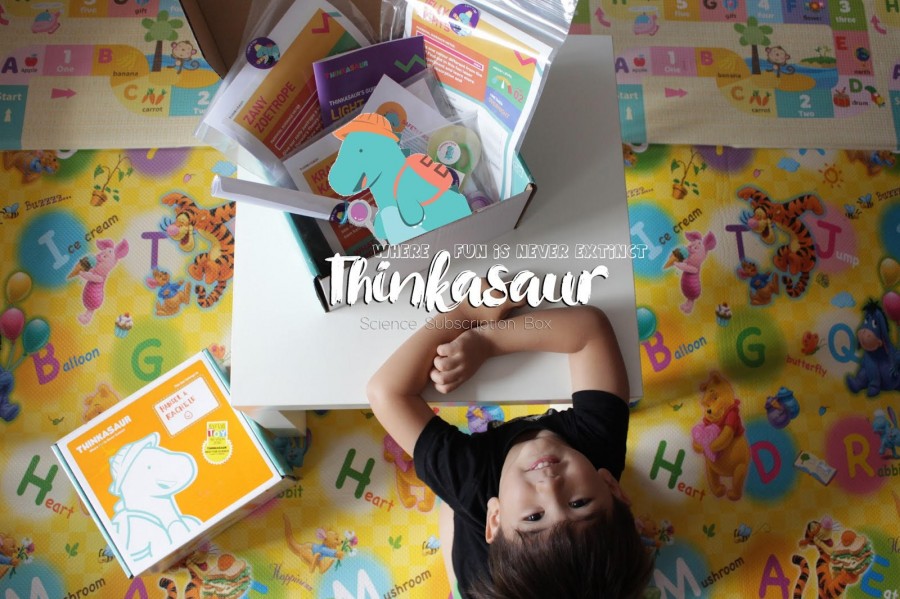 ---
What is the ideal way of introducing your little ones to science without scaring them away with endless figures, texts and formulas? It is actually easier than it sounds, because of kids' natural curiosity, openness to new experiences and their ability to learn fast from what they can see with their own eyes and touch with their own hands. But if it isn't science, where else can they play with magnets, bubbly liquids, and strange squiggly objects they have never seen or touched before?
Scientific experiments are, without any doubt, the best way to fuel children's interest in learning science and learning in general, at the same time developing kids' critical thinking and creativity. The only problem with DIY experiments is that search for safe and age-appropriate ones, as well as sourcing the materials for them might be pretty time-consuming.
Taking these factors into account Thinkasaur creates its subscription boxes, packed with everything kids need for do-it-yourself scientific experiments. The boxes contain all the necessary materials, step-by-step pictorial instructions, learning guides with facts to explain the science behind the experiments and collectable Thinkasaur Reward stickers! Parental guidance meter, mess level indicator and even aprons and gloves in case experiments are messy can be also found in the boxes and are very much appreciated by parents.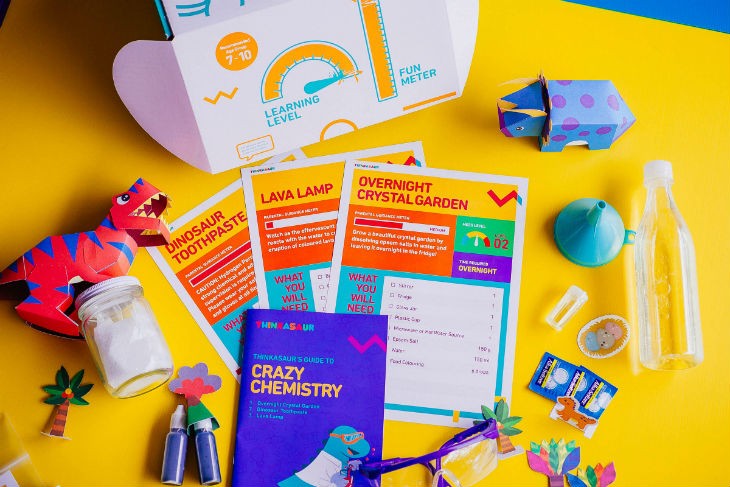 TickiKids got curious about the team behind a project that combines DIY fun and educational potential of scientific experiments so well, so we decided to ask them a couple of questions. Here's what Judy Ng, Co-Founder and Marketing & Creative Director at Thinkasaur, told us about the team, safety of the experiments and Thinkasaur parties:  


There is always an element of surprise and mystery in getting packages, and children have their own image of who is packing their Thinkasaur boxes. Adorable curious dinosaurs or a crazy professor… But who are Thinkasaur team?


Thinkasaur was founded by a group of 3 young adults, who felt that exploring the wonders of Science shouldn't just be limited to the classroom, but rather that it can easily be done at home and can serve as an excellent family bonding activity as well!
We've turned that idea into a reality, and now we're happily packing Thinkasaur boxes every month to bring joy and learning to all our customers!

How did you get the idea that a subscription box packed with experiments might be so appealing to kids?


Based our own childhoods and experience with children within our families, we've noticed that children take a great liking towards receiving surprise gifts addressed to them! We incorporated this into Thinkasaur's way of life, whereby our subscription model provides children with a sense of excitement and anticipation towards every month!  
Our Thinkasaur boxes are sent on a monthly basis, where every box comes with 3-4 experiments based on a specific Scientific theme! Each month has a different theme, providing children the opportunity to constantly explore and learn about different branches of Science!


It is emphasized that Thinkasaur experiments are safe for children to conduct. How do you usually test them?


Safety and fun are always our top priorities, so we've inculcated that as a core part of our Thinkasaur culture. Here at Thinkasaur, we practice a three-pronged approach of "approved by teachers, tested by kids, and supported by parents!" As such, we employ a rigorous safety inspection process for all our experiments. Our experts ensure that our content enables maximum learning potential while retaining a maximum amount of fun, all whilst being conducted in a safe and conducive environment! 


Does Thinkasaur organize any kind of events for kids?


Apart from our usual mode of selling Thinkasaur boxes either as single boxes or via a subscription model, we also do supply our experiments for parties! Thinkasaur is able to supply our party experiments directly to your party!  
Alternatively, we also have a collaboration with Cool De Sac (globally recognized children's entertainment centre), whereby they host a Galaxy Galore party for you, and every partygoer gets to perform their own Thinkasaur experiment!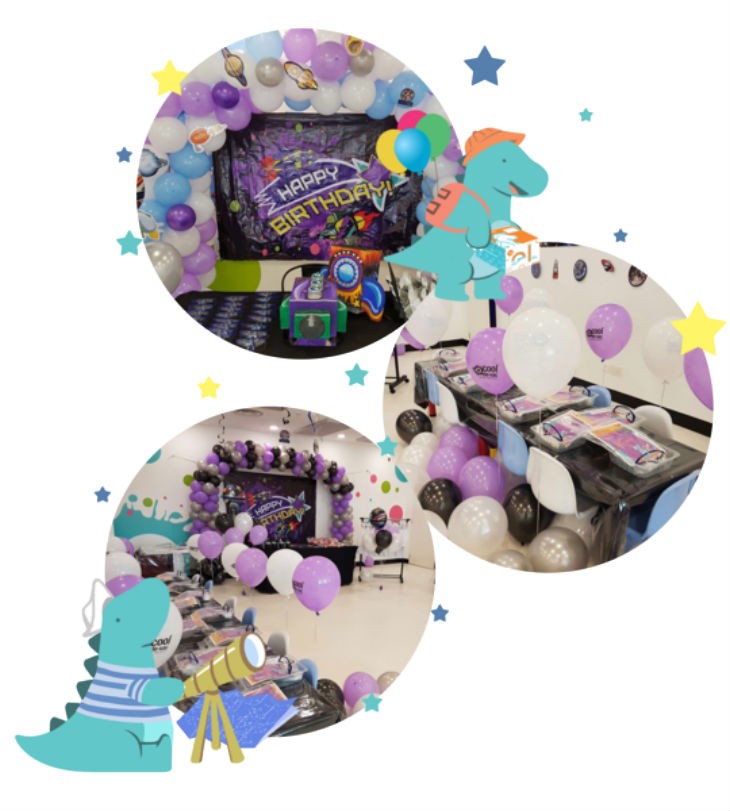 Subscribe to weekly newsletter from "Tickikids"