How to Entertain Your Kids at Home While Social Distancing
---
Published 13 April 2020 at 16:17
Tickikids Blog Singapore > Digest > How to Entertain Your Kids at Home While Social Distancing
---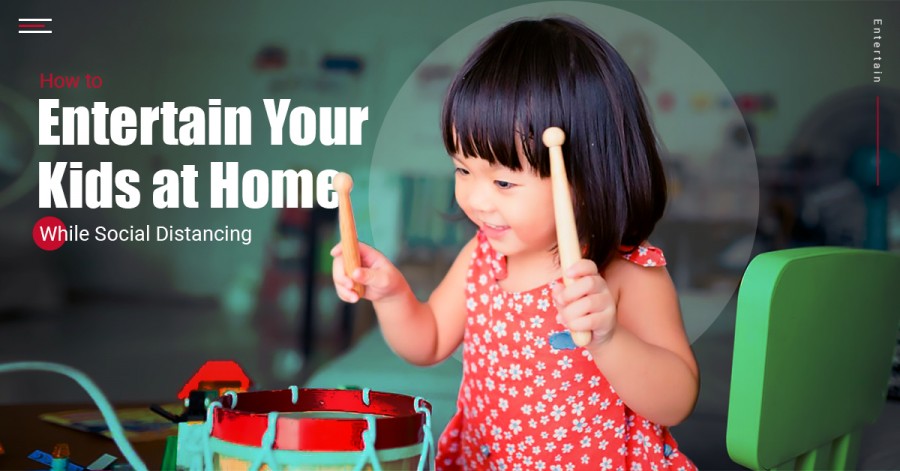 ---
To keep kids entertained and happy whilst staying at home, we have handpicked a selection of some exciting local virtual activities, covering everything from dancing, yoga, retro board games, fun Maths apps, animal-filled entertainment, online children's parties to starting a blog. Whatever you are doing, please keep yourself and others safe.




Photo Credit: Wildlife Reserves Singapore


As Singapore residents hunker down during the coronavirus pandemic and can't come to Singapore Zoo right now, its zoo keeper team and early childhood specialists bring the zoo to you. A new and exciting range of specially designed free resources is now available on their website providing the opportunity to learn about your favourite animal or insect species. Perfect for families and young nature enthusiasts, there really is something for everyone. Great for home-based or blended learning, the full line-up of animal-filled entertainment includes everything from a learning kit jam-packed with activities you can do with your kids to teaching materials and publications. Singapore Zoo has gone even further in efforts to entertain and educate kids of all ages stuck in their homes for the time being. You can download for free age-appropriate activity packs, bursting with wildlife facts, watch videos and get new ideas for exploring the animals and exhibits. Children's enjoyment levels, their motivation and engagement will be undoubtedly high, as they gain a sense of achievement from successfully completing the tasks.
Age groups: 3 - 6, 7 - 12, 13+
Fees: free.




Children love using smartphones and playing games on electronic devices. If you have a Primary 1 or Primary 2 school-aged child who loves playing with gadgets, but doesn't like Mathematics, combine the two. Why not integrate devices into the learning process? Online you can find some excellent mathematical applications dedicated to providing maths games that align with the latest MOE Maths syllabus taught in Singapore schools. One of our favourite tried-and-tested online Maths apps for home-based learning is Add-venture Learning. As the children listen to exciting stories involving a character solving problems with Maths, they take a greater interest in the subject. With games and puzzles to tickle the minds, online competitions to win attractive prizes, a plethora of ideas for parents on engaging kids outside school, you can really have fun with this app. It's available to use free of charge for the school closure period.
Ages: 6 - 9;
Fee: free




Photo Credit: Surachet Khamsuk


Anyone stuck at home can still maintain an active lifestyle and keep the dancing shoes on. Don't think that dance classes are just for little starlets. Stepping Out Studios is doing their bit to keep kids active by running loads of great online 45-minute dance classes. From Ballet, Jazz and Tap to Hip Hop and more, these classes are designed to encourage children to try new styles. Any age and any ability are welcome.
"Even though it's virtual, feels so real! The classes are very interactive, fun and engaging. As always, teachers have been emphasising good technique, posture and expression. The video and audio clarity has been good. All these movement experiences through dance keep my girls happy and cheerful through the day," says one satisfied mum Anubel Bhaskaran.
Ages: 2+
Fee: SG$15 per 45-minute lesson.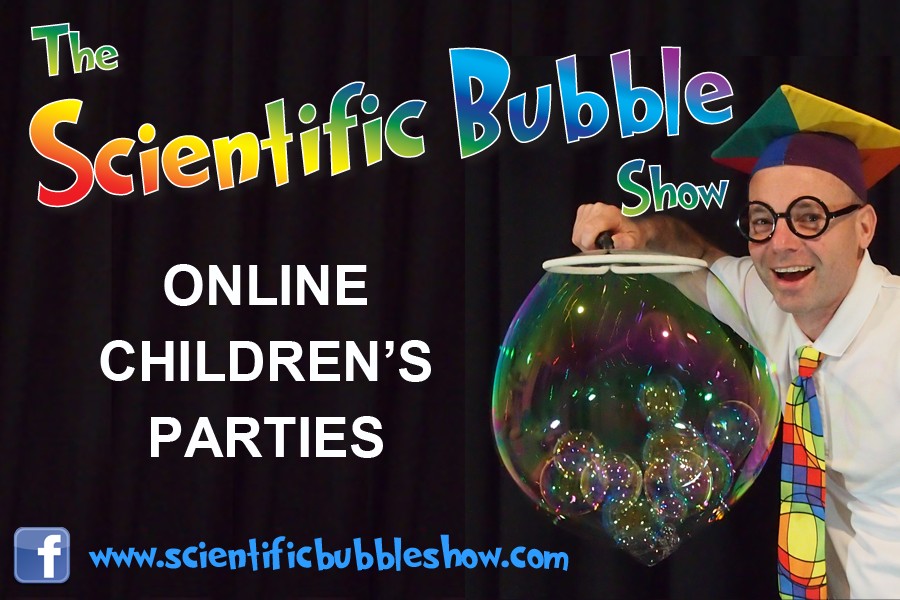 Virtual gatherings are increasing rapidly. If you need to invent a party atmosphere for kids in this socially distant format, services like Zoom have virtually come to our rescue. Marty McBubble, a scientific bubble show performer, has also upped his social media game at a time when our children need it most. Did you know that Marty made the world's largest indoor free floating soap bubble? He can perform his amazing bubble tricks beamed live into the homes of everyone you invite to your party, even if they live overseas. Marty will talk with all of the children, while demonstrating the incredible science and fun of bubbles. He will make bubble rockets, volcanos, caterpillars, cubes, giant bubbles, smoke bubbles, bubble tornados and much more. The Online Scientific Bubble Show parties are a great way to have fun together from the comfort of your own home, especially if you have a child with a spring birthday.
"My daughter completely loved it! Social distancing has been very hard for her, so this was a great way for her and her friends to 'be together' without being together," happily reports a parent Kaye.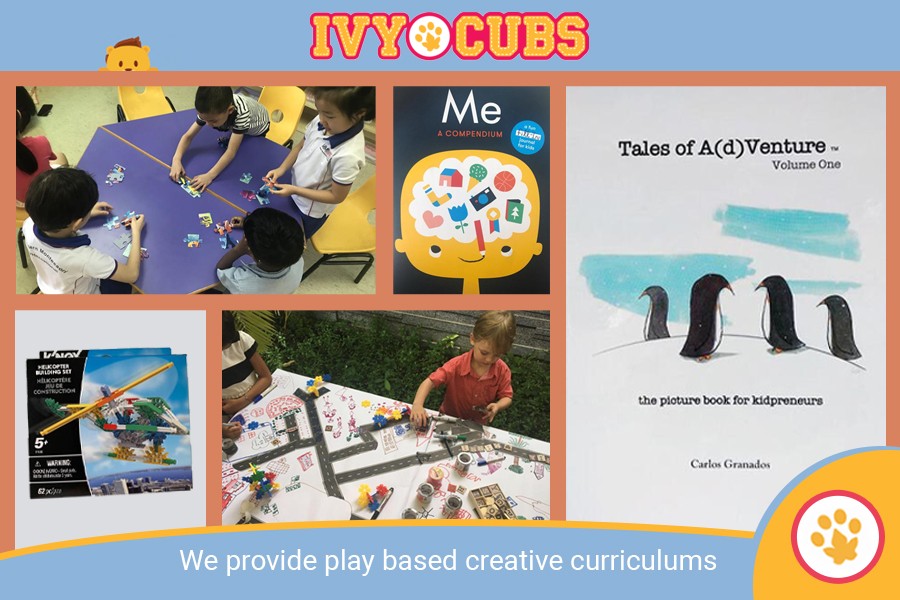 As many of parents across the world search for online children's shops to offset lockdown boredom with some toys and books, Ivy Cubs is taking pride of place. Curating toys and stories from around the world with a focus on open-ended play and social-emotional learning, their collection of books, plays and activity kits fires up children's imaginations in addition being a huge source of fun and entertainment. Ivy Cubs are continuing to provide their programmes inspired by Sisu, the Finnish art of inner strength, amid the lockdown, enabling our Cubs to face the world with resilience, adaptability and courage. To get the most out of your website purchase, they will send you the complimentary activity cards which provide an array of activity ideas for each product. You can also join their mailing list to receive weekly free activity sheets.
Ages: 3 - 10.




Photo Credit: VGstockstudio


In the midst of the coronavirus pandemic, the sports-classes-going public is finding themselves at something of a loss. While we are not encouraging anyone to attend physical classes, given current social distancing rules – there is no excuse for falling out of your usual fitness routine.
When all yoga lessons at the Joyful Blossom Yoga Dance Studio, including Kids Yoga classes and Family Yoga sessions, went virtual practically overnight, parents linked to Zoom on their computers and found themselves face-to-face with their favourite coach and lots of their classmates, sitting in their living rooms. Thirty families with kids joined the online yoga class that Sunday morning, following a live-streamed Family Yoga session on Facebook a few weeks ago. The Studio has announced it is going to be streaming classes on Zoom on a regular basis, providing a welcome dose of optimism in these difficult times. It will be bookable through the studio's Facebook account.
Ages: 4+


Have Real Fun with Retro Board Games


Photo Credit: David Prado Perucha


Traditional and not so traditional board games are a good way to get the whole family away from their phones, laptops and TVs and a chance to rest your eyes, have fun and enjoy each others company. Board games come in a variety of genres, from simple race to the end games, snakes and ladders being the most famous, to mystery solving games, Cluedo being the classic example. Others are the competitive type (though these are recommended for older children, as blatant winning at the expense of other players can be tough for sensitive little ones) such as Monopoly, business domination or Risk, military domination. For something more cooperative, creative team games such as Charades and Bladderdash are great for imaginative minds. Finally, you can have a nostalgic through back to the 80s quiz game such as Trivial Pursuit. Whatever your choice, relax, have fun and enjoy time with your family.


Make Slime at Home


Photo Credit: Pikselstock


Making homemade slime is a perfect boredom buster for older kids. With this easy-to-create at-home sort of science experiment, it's the perfect way to get the long weekend started. Think of slime as a bit of art. Muddling together 100ml PVA white glue (children's craft glue or CE marked glue) and ½ tsp bicarbonate of soda. Add a drop or two of your chosen food colouring and mix until well incorporated. Add 1 tsp contact lens cleaning solution and mix. If you fancy the fluffier slime, try adding a small blob of shaving foam. The slime will begin to bind together into a soft dough, self-cleaning itself off the bowl. Once it has formed, take it out and start kneading it with your hands. After about 30 seconds you'll have a smooth, elastic and super pliable ball. Add glitter at this point, if desired, and work in with your hands. Store in a pot with a lid.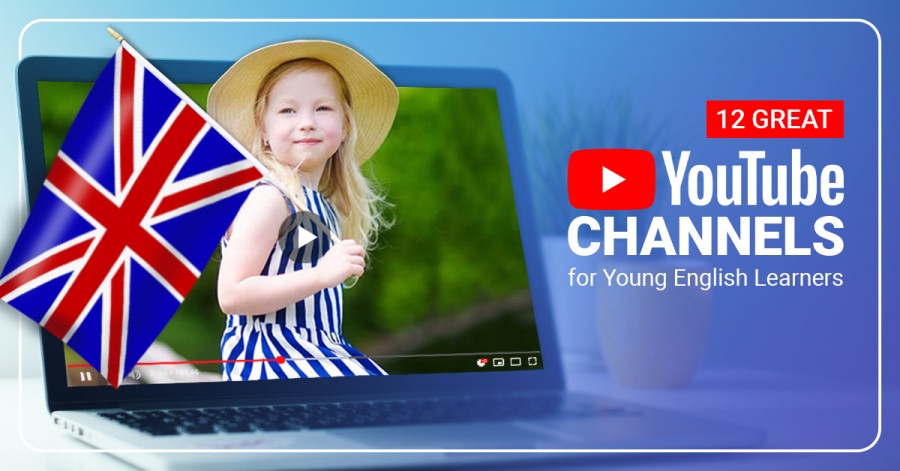 With so much to worry about in the current situation, a chance to improve your English has never been more welcome. We have brought together an initial list of YouTube educational channels to help children to learn English at home. This list of English channels is based on recommendations from trusted teachers and offers a wide range of support for children of all ages.


Become a Teenage Social Media Star


Photo Credit: Yuliia D


With many of us stuck at home amid the quarantine, a vlog about topics we're particularly interested in at the moment is always a welcome comfort watch. Teenage vlogging has exploded in popularity over the lockdown and this stat comes as no big surprise. Our youngsters are spending more time on mobile phones than ever before. Why not utilise the extra time spent at home by building connections with your viewers through short-form mobile videos? Young people from all over the world gather on YouTube, Likee, YouNow, TikTok and many other video platforms to meet interesting people by sharing their content with a large audience, interact with them or even solve their concerns. Video platforms are the future of entertainment. Here is the minimal, yet crucial, amount of equipment you'll need: an Android or iPhone (compact camera or Gro Pro are optional), external microphone, proper lighting, phone holder or adjustable portable freestanding monopod that converts in to a selfistick.


Make a Miniature Garden 


Photo Credit: Yuganov Konstantin


With social-distancing continuing in Singapore, there's nothing like taking advantage of the extra family time together and sharing the joy of gardening at home. Kids are naturally curious about the wild jungle of a garden-bed or patio planter – it is like a new undiscovered world for them. Whether it's in the garden or on your windowsill, all children enjoy playing in the soil. There is nothing more exciting than feeling the leaves, hearing the bees, seeing all the different colours, patterns and shapes. There are lots of different varieties of herbs or veggies you can grow at home, from salad greens, cherry tomatoes to strawberries. What could be more delicious than eating something straight off the vine you have grown yourself?




By Anna Khan
Subscribe to weekly newsletter from "Tickikids"