Children's Learning: Top Online Programmes in Singapore. Part 2
---
Published 01 June 2020 at 07:05
Tickikids Blog Singapore > Digest > Children's Learning: Top Online Programmes in Singapore. Part 2
---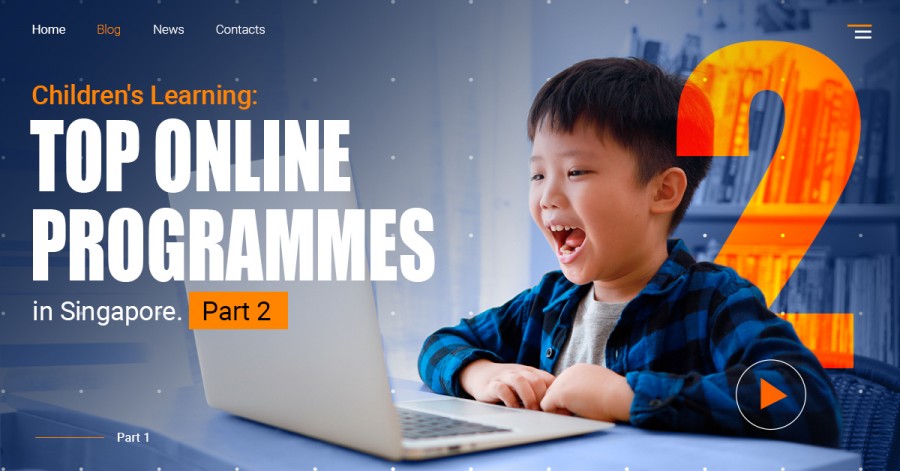 ---
In today's particularly fast-paced world, online programmes have taken a significant hit and every day Singapore seems to bring major new children's virtual workshops, summer holiday courses and camps. So if you want the up-to-the-minute updates and information crucial for your child for this summer season, now is the time to read the article, as TickiKids has brought our readers the second part of the top online programmes in Singapore.
If you like this, be sure to check out the part one of the article – Children's Learning: Top Online Programmes in Singapore.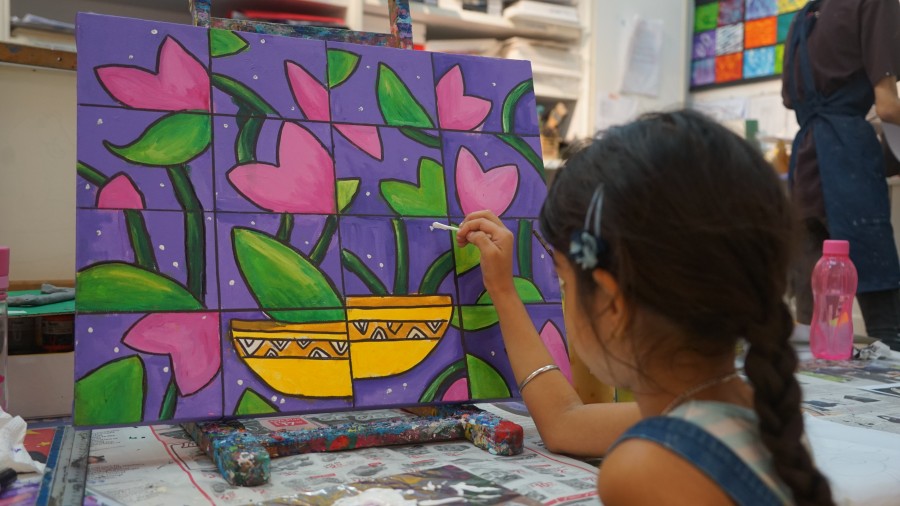 Whether you're an art aficionado or a total novice, there's never been a better time to take a foray into this wonderfully engaging world of art. Designed for children between 2.5 and 17 years old, Little Artists is opening its doors to the studio in a new online format. Unexpected art forms, intriguing themes and features that are as playful as they are educational, Little Artists has revealed a large range of online holiday workshops and now is open for entries until 15 August 2020.
Their experienced tutors, who are all professional artists with degrees in Fine Arts or Design, will teach budding artists and masters alike how to draw, paint, sculpt and design, delving into acrylic painting, watercolour painting techniques, sketching and portraiture, zentangle, fashion and interior design, cartoon illustration, pen and ink architecture, sculpture and construction, clay / terracotta sculpture and more. Register your child or the whole family and tune in to regular 1, 2 or 3-hour video workshops to get to work on your masterpiece. Definitely a more exciting prospect than watching TV or browsing the Internet. These are sure to brighten up your summer holidays.
Dates: 15 May – 15 August 2020;
Ages: 2.5 – 17, adults are welcome;
Fees: from SG$100 to 290.




While your kids may not yet be able to visit dance classes in person, Dancematazz Studios is offering to keep spirits up with their weekly Bollywood dancing exercises to peppy tunes via livestream technologies. From the very beginning, toddlers through to preschoolers will be engrossed by a fusion of classical and trendy hip-hop, latin and jazz techniques. Speaking of Bollywood, along the way kids will get the support of a professional Indian dancer who has years of experience in Indian classical, folk, contemporary, modern, jazz and salsa styles. Working on leaps, turns, twists and jumps, and some basic techniques, it is a great opportunity for your little one (s) to do something extraordinary without having to leave the house. All classes are adapted for home workout with no equipment required.
Dates: 3 June 2020 onwards;
Timing: Wednesday 16:30 – 17:10 for 3 – 6 year olds; Friday 17:00 – 17.40 for kids aged 5 – 10;
Ages: 3 – 10.
Fees: SG$ 25 per lesson or SG$90 for four lessons.




As we eagerly await the reopening of our kids' favourite science camps, Newton Show has been keeping space, science and chemistry fans inspired at home with live-streamed workshops and activities from its mysterious SPACE and unpredictable SCIENCE online series. Whether your kids want to undertake spectacular experiments, actively participating in the process themselves, or explore solar system, there are a plethora of enrichment activities to delight little scientists aged 3 to 11. This summer holidays, Newton Show offers Space Mission and Periodic Table Chemistry workshops which fit the bill. All materials will be sent to your doorstep in advance. So why not take advantage of the time at home to develop your scientific side?
The Space Mission workshop is packed full of opportunities for keen young scientists to test their buggies. Every day will start and end with hands-on sessions covering themes like Alien and Jupiter satellites, rocket launcher, Infinite space session and even building your own rocket. In the mean time, Prof. Brain will teach kids a wide range of science topics appropriate to the audience, including Big Bang and Planet Earth, Solar System, Weird Moon, Red Planet, Jupiter and Satellites.
The Periodic Table Chemistry workshop is also a mixture of interactive lectures, demonstrations by Prof. Brain and hands-on activities. Here he covers topics from across the Chemistry curriculum including Acid vs Base – Chemical Reactions, Exploring the Gases, Physical Experiments and Light Bulb. You can watch your kid's face mesmerised as they get to invent their bicycle, work with optical illusions, pit their wits against 3D puzzles to name but a few.
Dates: 1 June – 1 July 2020;
Timing: Monday – Friday 2pm – 5pm or 3pm – 5pm;
Ages: 3 – 11;
Fees: SG$20 per session. All materials included.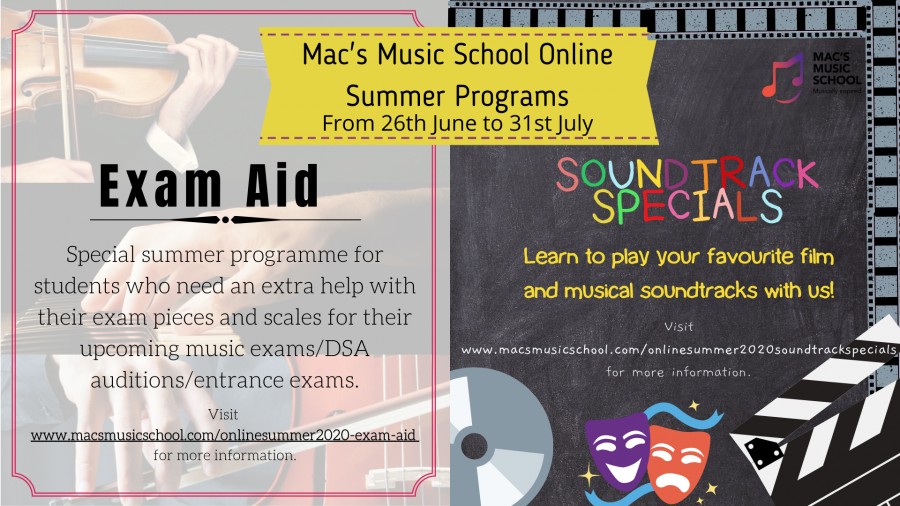 Music lovers will not want to miss this summer's offering by Mac's Music School, featuring Soundtrack Specials and Exam Aid programmes. Their curriculum is obviously sparkling and so too are the opportunities.
At present, near two thirds of students take individual online music lessons within Soundtrack Specials summer programme in a variety of instruments, including violin, viola, cello, piano and singing. Throughout the four-day programme, the young instrumentalists aged 6 and above (about Grade 3 standard in their playing) will have daily music sessions 45 minutes in duration to develop important skills. Boys and girls aged 7+ can enjoy singing sessions whatever their musical background. And if that's not enough of an incentive, the chance to be recorded at the end of the Soundtrack Specials and uploaded to Mac's Music School's Youtube channel, will complement the learning environment and bring pride to your children. 
Exam Aid summer programme is a popular choice among those preparing for a Music exam, DSA or entrance auditions. Over four days, a highly qualified teacher will help you organise and give useful practice tips to enable you clear your doubts and overcome your hurdles.
It is best not to wait around before accepting a place, so register by filling the form by 10th July 2020 at the latest.
Dates: 26 June – 31 July 2020;
Ages: 6+
Fees: SG$160 for a 4-session programme.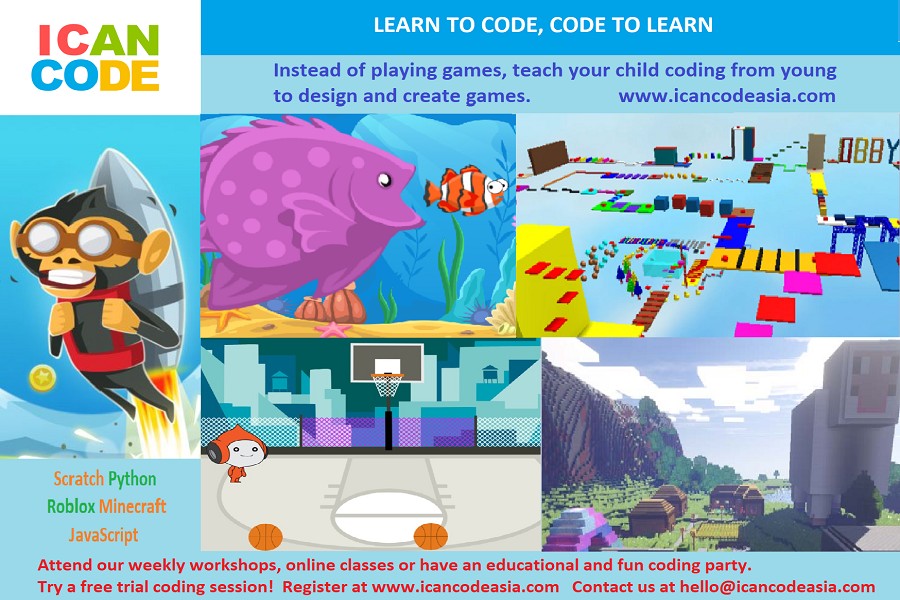 Long regarded as a computer coding education pioneer, ICanCode Asia offers students between the ages of 8 to 16 years the chance to expand computer science knowledge and master coding skills in an engaging, creative and interactive environment. Their online coding workshops cover intensive learning in a topic of choice with an unrivalled array of computing subjects to choose from: Scratch Coding, Minecraft Mod Design, Roblox Obby Design, JavaScript Game Design, Python Game Design, Web Design, Computing with Micro:bit, Intro to Programming, Intro to Python, Computer Science in JavaScript, Computer Science in Python.
All workshops give students the opportunity to explore these programmes hands-on, in practical, project-based tasks led by expert instructors. The range of learning options gives you the freedom to choose the workshop that best suits your child: Group Workshop, Private 50-minute Workshops or 90-minute Workshops.
Being an authorised reseller for the BBC Micro:bit, the Centre also offers the ever popular 90-minute online private coding session at the Micro:bit Computing that aims to inspire young students to get creative with digital and develop core skills in science, technology and engineering. The staff from ICanCode Asia will arrange delivery of the BBC Micro:bit, a pocket-sized programmable computer, to your address at no extra cost. The programmes features introduction to the BBC Micro:bit, coding on Microsoft MakeCode, and coding on Scratch.
Dates: 4 July – 27 September 2020;
Timing: Saturday 9am – 11am or 2pm - 4pm, Sunday 2pm – 4pm;  
Ages: 8 – 16;
Fees: $180 for 4 sessions.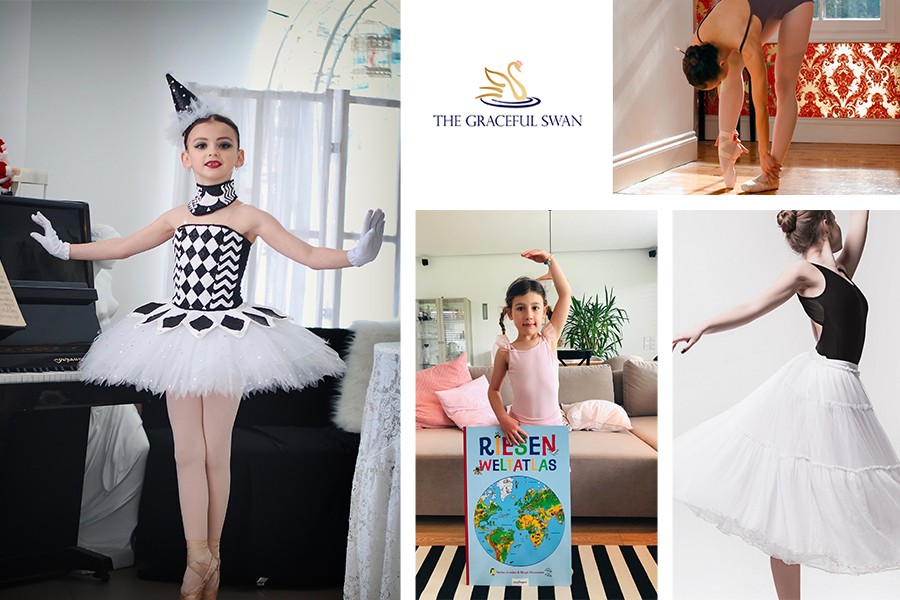 Happiness radiates at The Graceful Swan this summer thanks to an incredible streaming platform Zoom. All the girls as well as boys regardless of natural ability have plenty of opportunities to learn and strengthen their ballet and performance skills which is the perfect addition to their at-home activities.
The school has just unveiled its themed learning weeks. Not only is Dance part of the weekly curriculum, but the summer holiday programme also is extended by a myriad of extra activities which help explore cultures from across the globe. Featuring seven exceptionally diverse themes, this offer allows budding ballet-dancers to teleport across the world to see Paris and fall in love with it, discover the wonders of India and get the vitality of Spain, take in Buckingham Palace, travel to Russia, explore Bali with Troy the dancing dog, and celebrate Singapore. The Graceful Swan brings a wealth of wonderful dance techniques, the finest of classic, holistic dance education with inclusivity and diversity.
Dates: 24 June – 14 August 2020;
Timing:
Ages 5 to 8: 1.30pm – 2.45pm SG/HK;
Ages 9 to 13: 10.30 – 11.45 SG/HK;
Ages: 5 – 13;
Fees: SG$135 per week, SG$798 for 7 weeks.


By Anna Khan
Subscribe to weekly newsletter from "Tickikids"