Newborn and Maternity Photoshoots: Go-To Photo Studios in Singapore
---
Published 07 November 2020 at 19:32
Tickikids Blog Singapore > Digest > Newborn and Maternity Photoshoots: Go-To Photo Studios in Singapore
---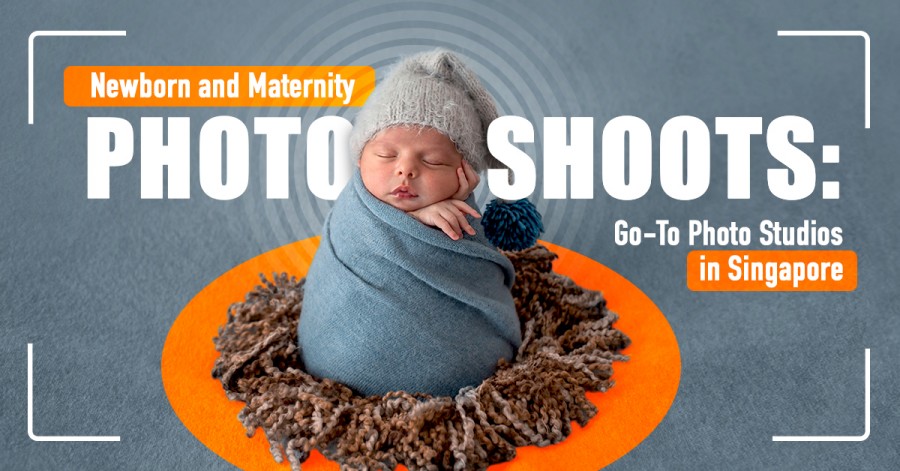 ---
You are on the verge of a life-changing day! Nothing beats the blessed event in terms of happiness, love, tenderness, and the amount of stress that new parents face. And amidst this happy chaos, it is vital to slow down and spend some time capturing these special moments. Why is it so important? The first days and weeks of a beautiful new life in your family will go in a flash and soon the memories about these times will be blotted out from the memory. These first days are overfilled with unusual situations, emotions, stress and all of them compete for your attention. These feelings, thoughts, and memories overlap so quickly that soon you will hardly remember how tiny and sweet your baby was.
Professional shoots do not take much time, though they preserve these precious moments of your child as a baby in the most gorgeous and artistic way. Such photos increase in value to your heart with every year! It is clear evidence of your love and your growing child will see how caring and proud you were to become his or her parent.
And what can be more touching and tender than a captured journey to motherhood? Experienced photographers know well how to preserve the beauty of the bond between a mother-to-be and her unborn child. Such photos are pure visuals of love, promise, hope, tenderness and strength! And it is so important to find the right photographer whose style meets your expectations. Thus you will be confident that he or she can provide you with the images you've dreamed of ever since you found out that you are expecting a baby.
Planning is the key to success here because, as a rule, newborn photoshoots have strict time limits. The perfect age for such photos is below two weeks old. Babies older than that are less forgiving when it comes to posing and do not like swaddling so you won't be able to get the cutest poses possible.
To save you time and nerves we've rounded up great photo studios in Singapore that specialize in newborn and maternity photography.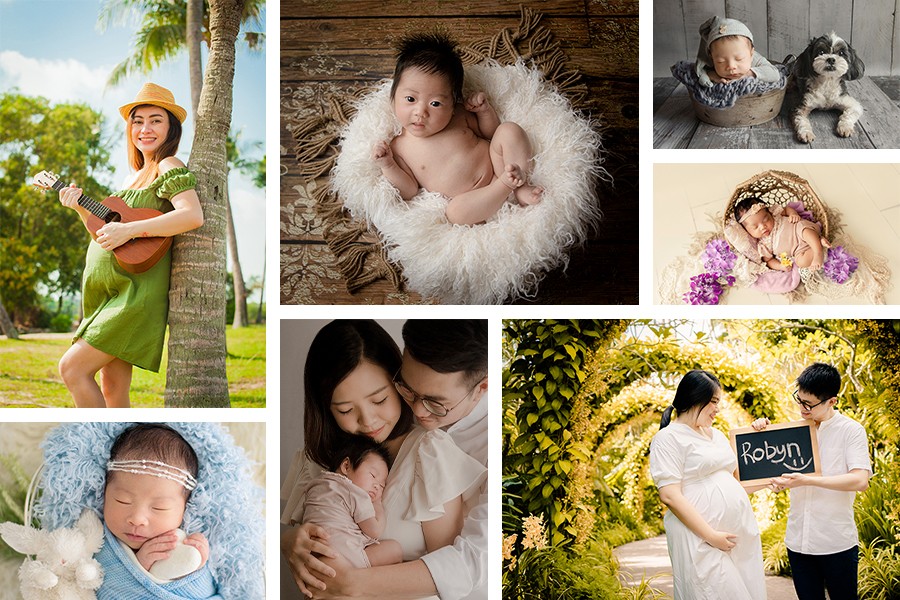 The photographers of this studio know that there is no single formula for taking photos of a newborn, mother-to-be, or a whole family. if your baby is a light sleeper, there is no need to worry! Here, at Fawn Memories, photographers are maestros of awake newborn shoots! 
Every photoshoot here is unique and tailored to the clients' needs and wishes as the photographers utilize a wide range of props to create the perfect photos of your bundle of joy like backdrops, wraps, headbands, bonnets, or other props like bowls, baskets, and beds.   
No matter what style of a photoshoot you choose, please be rest assured that the results will be fascinating! The team constantly polishes skills and deepens knowledge by attending workshops and practicing with world-renowned photographers.
Contacts: Mobile: +65 9129 6756
Social Media: Instagram and Facebook
Find Out More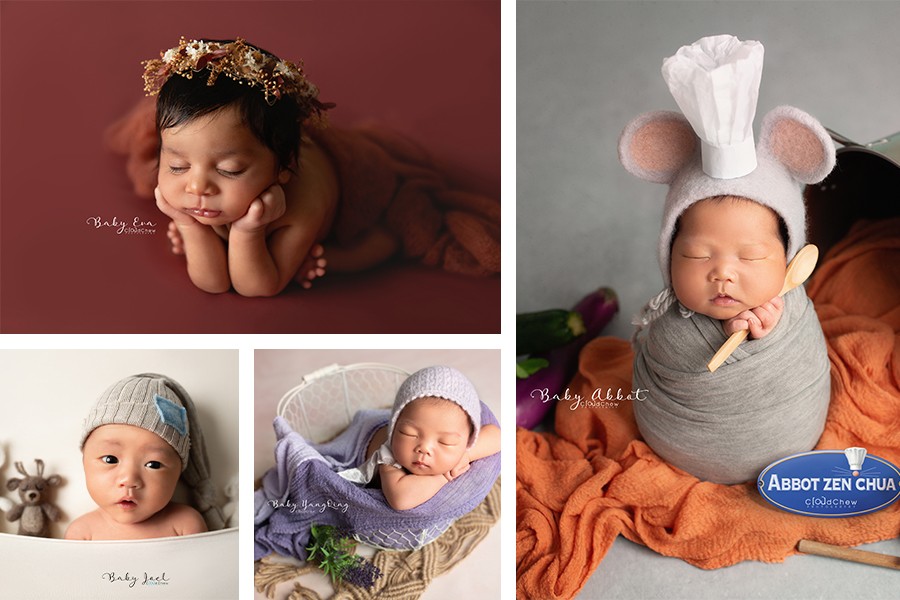 As it often happens, this studio was created after a family couple of professional photographers decided to make a photoshoot for their newborn. Since that time, Cloud Chew and his wife have invested a lot of time and effort in boosting their knowledge and skills to achieve the best results.
Baby's safety and comfort is the top priority here! All props are imported from the US, Europe, and Australia and the team ensures that the props are of the highest possible quality. Such props are made of eco-friendly materials, they are super soft and comfy.
Photographers here shift away from generic photoshoots creating original themes and styling. All sessions are as unique and personal as possible. Such a customized approach to clients' needs has resulted in many original themes like snorkeling, mahjong, bubble tea, and others. If you want to recreate the story of your first date, your family's special moments, or shared hobbies, photographers of Cloud Chew studio can do it for you.
Bring to notice, if you want to order a newborn session, you have to plan it ahead. Some cute curled up poses can be achieved only if the photos are taken within 15 days after birth. Yet, if your baby is older than two weeks there is still a possibility to make a newborn-style photoshoot as photographers have plenty of ideas and skills to create sweet and touching images.
Contacts: Tel: +65-93806488
Social Media: Facebook or Instagram
Find Out More
Subscribe to weekly newsletter from "Tickikids"