Singapore's June Holiday Programmes Worthy of Your Attention in 2021. Part 2
---
Published 24 April 2021 at 05:05
Tickikids Blog Singapore > Digest > Singapore's June Holiday Programmes Worthy of Your Attention in 2021. Part 2
---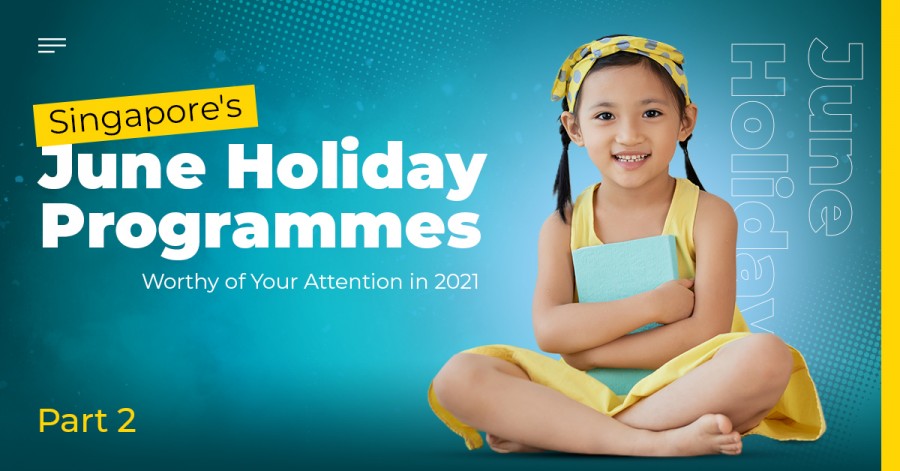 ---
In this section of the article, we bring you even more great holiday camps and workshops covering art and design, crafts, drama, cooking, football and STEM.


Related reading: Singapore's June Holiday Programmes Worthy of Your Attention in 2021. Part 1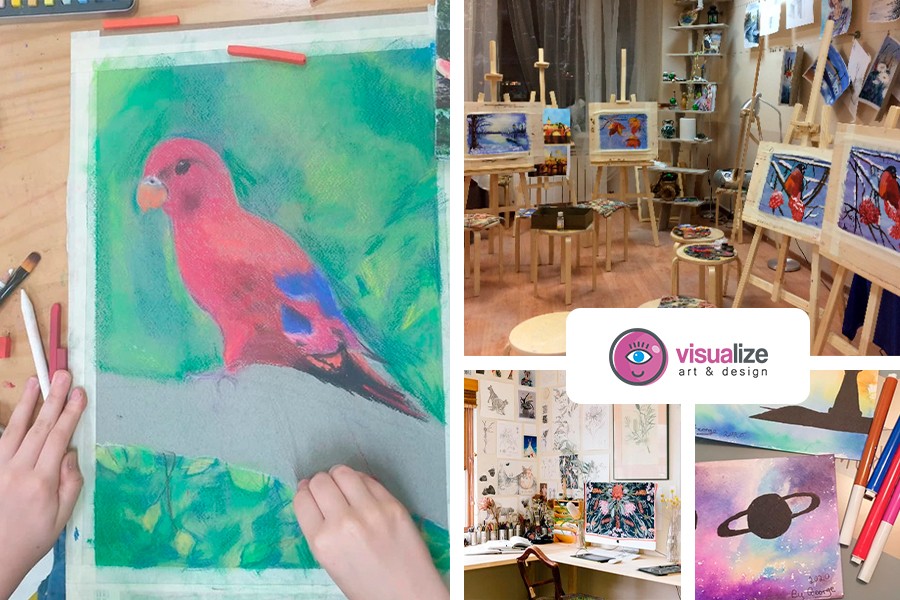 We believe that childhood is a time to explore. It's difficult to disagree. A buzzing art schedule of Visualize Art & Design camp helps kids to explore new interests, discover their passion for art and develop a sense of self. The June holiday camp enables your child to develop practical skills and be inspired, moved and challenged by studying a broad and worthwhile programme of art and design. This is the kind of camp children run into each morning. Parents feel incredibly lucky to have a highly experienced art director at the helm of Visualize Art & Design. The campers also have the benefit of specialist teaching, which aims to put artistic skills into action. During the 5-day camp, all kids will develop and experiment with a range of media, such as drawing, sculpture, tessellation, posters, portrait, collage, resin work, graphite, clay modelling, plastering, colourful sand work and much more. With a colourful mosaic of the newest materials and techniques available, every child has the chance to have fun and to flourish. The expert art teacher actively encourages the campers to try their hand at new things and engage with children from other year groups. "We're not just 'one more art and craft place' – we take art and design to a different level," says its founder. Every day you will receive photos and videos to discuss them with your kids.
Dates: 14 June – 28 August 2021;
Timing: Monday to Friday 9am – 4pm;
Age: 6 – 14;
Fees: $630 for a 5-day camp including lunch and two snacks.
Location: 278 River Valley Road at OMG building, Singapore 238319.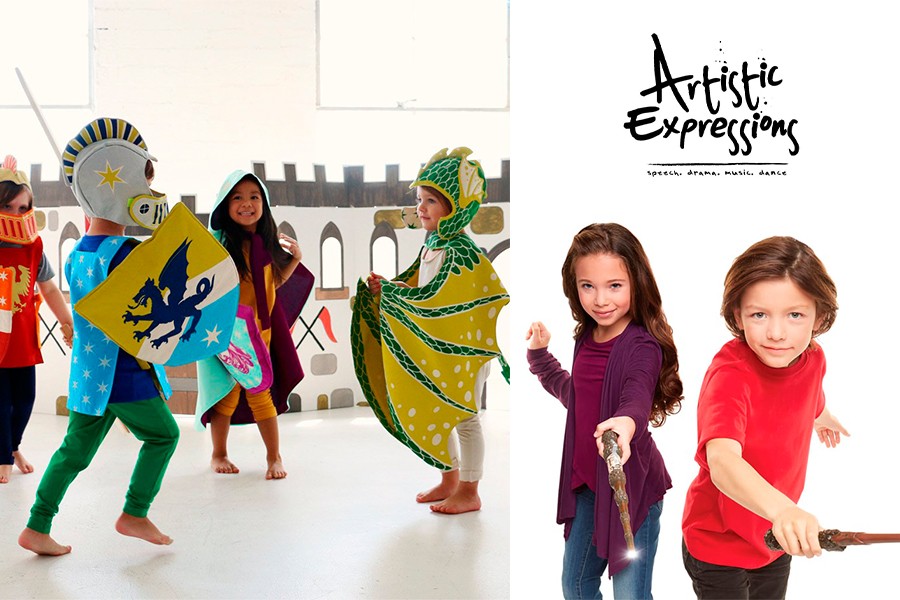 Established in 2002, Artistic Expressions has been oversubscribed for many years and they certainly are the best when it comes to exercising creative muscles in different genres of performing arts. At Artistic Expressions, the real adventure often starts at the beginning of school holidays, when children have the opportunity to choose from one of their many musical drama workshops. This June holidays, just three days long – children are given the chance to perform in shows, and there is a wealth of group and individual improvisation, storytelling, sparkling dances, songs and acting, plenty of creative exercises, experiments with vocal and physical expression.
Not only will workshops participants be able to peek inside some of the children's most favourite stories, like Wizard School and Dragon School musical drama holiday workshop, but they'll be able to embark on a spellbinding three-day adventure for the very first time. Thus, aspiring wizards and witches aged 7 to 12 can come and create their own wizard or witch character through imaginative role-play, experiment in charms, potions and broom-flying combating enemies.
Meanwhile, little dragons aged 4 to 6 will immerse themselves in a live-action dragon character adventure, and even make simple props and costume pieces from craft materials. Wizard School and Dragon School open their doors two times and will welcome their next cohort of magic-seeking students on 14th June for three days of workshops, adventure and activities.
If you have teenage devotees to Lin-Manuel Miranda's Broadway show Hamilton, they may choose a one-day Hamilton Musical Workshop for 13-16-year-olds, inspired by one of the most successful Broadway musicals ever. It has plenty on offer for creatively gifted Hamilteens: work on songs from the show and funky choreography with a focus on dance elements such as street and hip-hop.
Dates: 14 June –16 June 2021;
Timing: Monday to Wednesday 9.30am – 11.30am, 2pm – 4.30pm, 1.30pm – 5.30pm;
Age: 4 – 16;
Fees: from $200 to $250 subject to the workshop.
Location: 77 East Coast Rd #02-01, Singapore.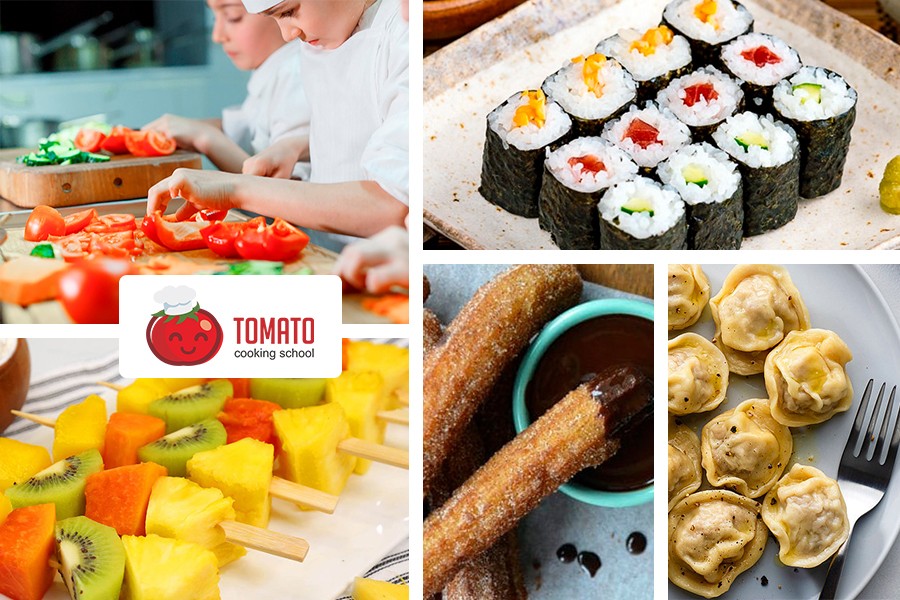 First and foremost, International Cookery Camps at TOMATO Cooking School are fun. Cookery classes aren't necessarily just about tuition. The joy of this 5-day cookery camp is in exploring different parts of the world and its diverse gastronomic traditions through cooking regional cuisines that represent each "explored" country. Food and culture are interwoven. Cooking new foods is a wonderful way to celebrate cultural diversity and encourage your children to expand their understanding of the world around them.
A comprehensive camp programme includes two or three different dishes for each day with practical hands-on sessions alongside a renowned master chef. With a choice of half-day and full-day camps, the programme suitable for all levels and abilities whether the child is a complete novice or a seasoned cook. During the camp, the chef will walk each child through the recipe steps, answering any questions about the dish or the session they may have. The school is able to provide a comfortable environment with professionally equipped classes: each student has their own cooking station as well as a full set of utensils and fresh, high-quality ingredients.
Dates: 14 June – 28 August 2021;
Timing: Monday to Friday, full-day camps 9am – 4pm, half-day camps 9am – 12noon or 1pm – 4pm;
Age: 6 – 14;
Fees: 400 SGD for a half-day camp and 730 SGD for a full-day camp including all materials, lunch and two snacks, a t-shirt, photo, certificate and bus (optional).
Location: 278 River Valley Road at OMG building, Singapore 238319.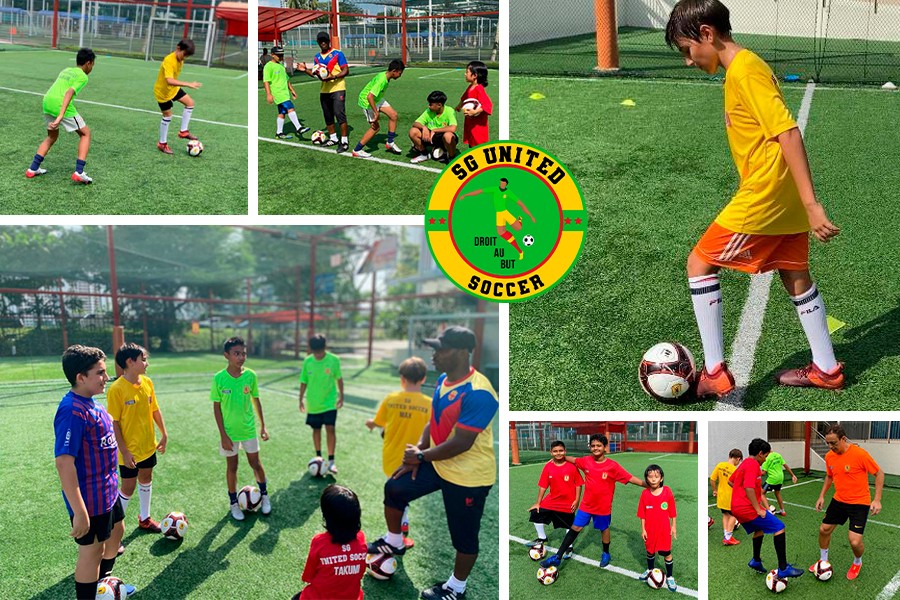 Distinguished by their outstanding football holiday programmes and personal coaching, SG United Soccer is reaching new heights with an equal emphasis on excellence in training and enjoyment. A positive and professional environment is a reflection of its founder's professional values as a former S-League player with more than 22 years' experience in the football industry. All of the SG United Soccer passionate and dedicated coaches have been professional footballers themselves. Their ethos is "football for all". Here, Interactive Soccer Training is not about being perfect; instead getting better and improving through football is the lifeblood of this thriving football school.
Every child aged 5 to 18, regardless of ability, is supported and encouraged to pursue their sporting passion. Their expertly designed holiday coaching programme focuses on developing players as individuals in a high energy, exciting and playful environment. However, just as important as developing new skills are the friendships forged in being a part of a team. The boost to children's self-confidence, decision-making ability and the physical and mental health benefits of exercise cannot be understated.
Dates: 31 May – 23 July 2021;
Timing: Monday to Friday 9am – 1pm;
Age: 5 – 18
Fees: $300 for a 5-day camp. If you sign up by 31 May 2021, you will automatically receive a $10 discount. Pay $550 if you book a place for two weeks at the same time. Sibling discounts of $550 may be granted to parents who have more than one child attending SG United Soccer holiday camps.
Location: 2 Tessensohn Rd, Singapore 217646.


Photo Credit: Tatsushi / Adobe Stock


DRAMA Lama opens performing art to all – from the future starts who want to achieve greatness on theatrical stages and the big screen to those for whom drama builds confidence with communicative and collaborative skills. This is a drama-based holiday camp for kids aged 6 to 14. For the campers, there is the opportunity to work with top-flight drama teachers who have got world-class education and staged children's productions in China, India and Eastern Europe. They are determined that theatre at DRAMA Lama should spark the imagination, entertain and inspire. Child development is at the heart of everything they do, so the 5-day camps are designed to teach life skills that will be invaluable in future life such as public speaking, stage performance, improvisation, creativity and communication. Two productions The Pied Piper for kids aged 6 to 8 and The Devil With Three Golden Hairs for 9- to 14-year-olds are an unquestionable highlight with the camp participants rehearsing every day. Activities are delivered in an inclusive way that enables every child to participate fully and benefit from the time at the holiday camp. The course will culminate with a stage performance involving all the kids.
Dates: 14 June – 28 August 2021;
Timing: Monday to Friday 9am – 4pm;
Age: 6 – 14;
Fees: $630 for a 5-day camp including all materials, lunch and two snacks, a t-shirt, photo, certificate and bus (optional).
Location: 278 River Valley Road at OMG building, Singapore 238319.


Established in 2002, RAY Educators has long led the way in enrichment courses and holiday programmes for pre-schoolers in Singapore. Now more than ever, parents are drawn to their upcoming holiday programmes and camps, as they cater to a wider age range and are designed to broaden children's minds regardless of their academic ability. Young Inventors, Fabulous Fun Camp, Baking Wonderland, Baking Camp – Junior Chef and 'Imagine' the Art Camp are the most appealing places to find oneself this summer. But it's so much more than that.
Young Inventors holiday programme proved popular with 4-7-year-olds as it's already fully booked. With the life-size Royal Puppy having delivered an Imperial Letter from King Rupert, children will find themselves in Baking Wonderland, a world filled with candies, chocolate, gigantic colourful doughnuts, cupcakes and cookies.
Children aged 5 to 9 throw themselves wholeheartedly into everything that 'Imagine' the Art Camp has on offer, from experiments with different mediums of art such as watercolour, acrylic and clay to bringing their most colourful dreams to life on canvas.
Another highlight has to be the show-stopping Fabulous Fun Camp complete with exciting activities such as drama, art and craft, cupcake decorations, PLAY! and a fun-filled excursion to Hydrodash.
The warm family feel is palpable at hands-on and fun-filled Baking Camp – Junior Chef. Youngsters aged 9 to 14 will be busy baking "chicky" fondant cupcakes, mini pizzas and strawberry shortcake. Everyone here is very excited about a chance to take a measurement, kneading doughs and creating an interesting homemade bakery from scratch.
Dates: 31 May – 21 July 2021;
Timing: 9:30am – 12:30pm or 9.30am – 3.30pm subject to the camp;
Age: 4 – 14;
Fees: from $315 to $525 (subject to the camp) including all materials, a t-shirt, RAY-badge and Discover Me book. Book before 16 May 2021 and have 10% off with Code Shine10.
Venues: Drama Centre, 100 Victoria Street and KAP Mall, 9 King Albert Park, Singapore.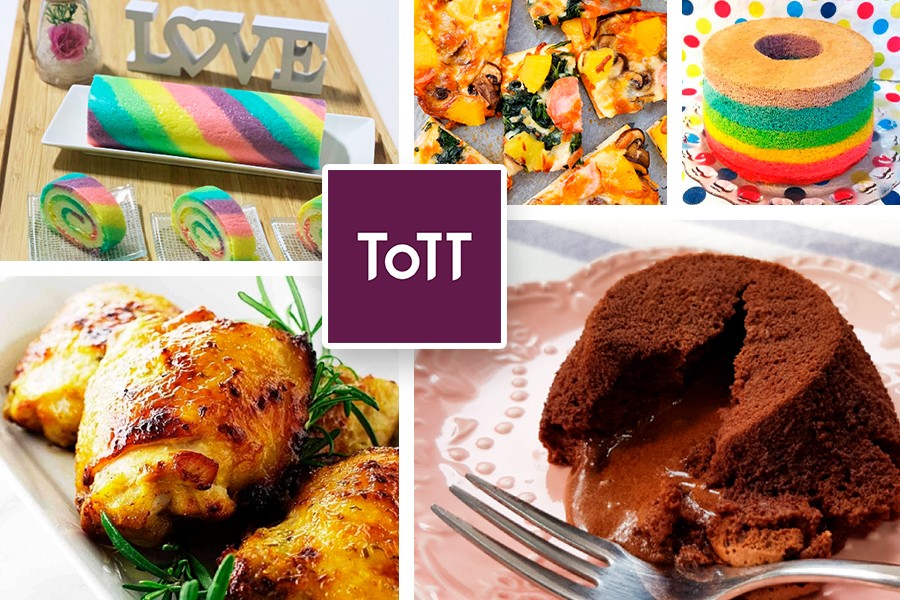 The accolades from the grateful parents and happy kids for ToTT Store's regular culinary classes and camps are endearing. Known for its state-of-the-art cooking studios at Century Square and Suntec, this one-stop culinary destination store continues to turn heads and pull the families with kids aged 5 to 14. So in June, ToTT holiday programmes are back for another round. The wonderful thing about the ToTT culinary classes is that it keeps on doing what it has always done: bringing you the most delicious recipes to cook over the holiday sessions under the expert guidance of master chefs.
Don't miss a chance to get your hands on one of the 18 treats that you can cook with your child during the ToTT Junior Chef Classes. The two-hour class will see you discovering new ideas for various occasions that are very much about learning to cook together. On the day, you and your little one will cook together, interact with a chef and other participants discussing tips and techniques. You also will take home your delicious endeavours. Among their roster of parent and child pleasure-filled classes on offer are such classes as Fun Xiao Long Bao Making, Handmade Pasta & Chocolate Mousse, Steak, Mini Rosti & Mini Cheesecake, Rainbow Glazed Donuts, Baby Unicorn Buttercream Cake, to name but a few.
Children attending one- or two-day Drop Off Culinary Camps can look forward to serving up really impressive dishes. With chef demonstrations, hands-on cookery and baking, your aspiring cooks will be taught how to create signature dishes worthy of a reputable restaurant. Alongside the above, there is a busy schedule of making tote bags, moulding miniature food clay models and learning how to play the ukelele that can complement culinary activities.
Dates: 30 May – 27 June 2021;
Timing: varies by date;
Age: 5 – 14;
Fees: ToTT Junior Chef Classes: from $108 per child + one parent. Drop Off Culinary Camps: from $228 per child.
Locations:
ToTT @Century Square – 2 Tampines Central 5, #02-14 Singapore 529509;
ToTT @Suntec – 3 Temasek Blvd, #02-427 Singapore 038983.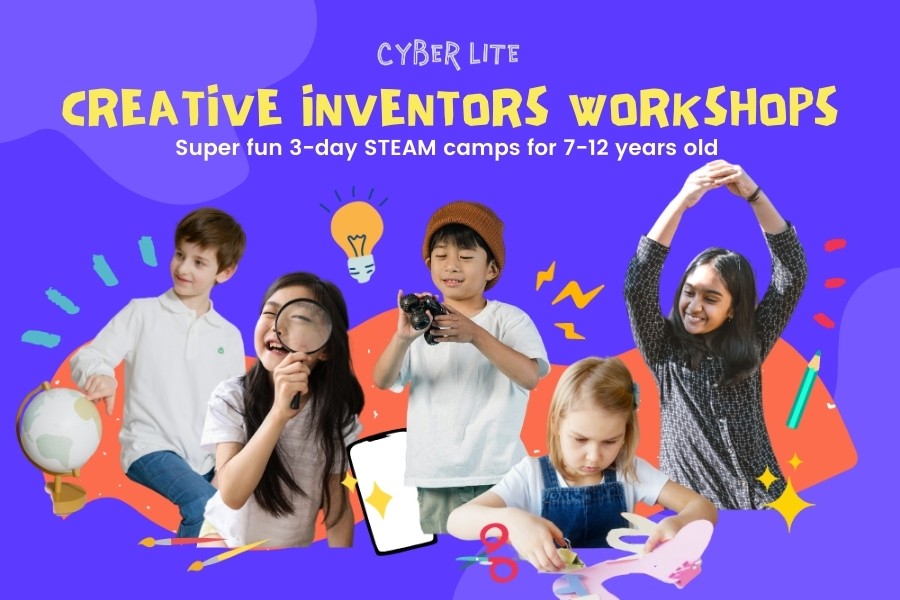 Cyberlite Books' specialists have always been devoted to supporting the young creative thinkers of the future, the change-makers of tomorrow, with the influence of their books and educational programmes. With a philosophy rooted in the mentality of inclusivity and widening access to STEAM education, Cyberlite has launched the most sought-after Creative Inventors Workshops, catering for ages 7 to 12 yrs.
STEAM projects, technology, creativity and fun hands-on activities form the basis of their June holiday workshops. An exciting programme of holiday opportunities develops aspiration, confidence, independent thinking, resilience, curiosity and engagement with the world around them. The highlights of the season are the GENIUS LAB and MAKERS STUDIO workshops.
GENIUS LAB workshop offers budding inventors a window onto the digital world of game design and engineering. The staff will encourage them to engage with an adventure games design, building the machine from objects and materials available in the studio, selling their inventions on the market and defend the information from cyber enemies.
MAKERS STUDIO workshop will attract big dreamers who are continually impressed by crafts, design and storytelling. By adopting a 'have a go' attitude, the children aged 7 to 12 will design a brand new product upon customer request and reassure the customer that their invention stands out from the rest, build a working prototype of their design and become a Cybercrime Investigator. But it will be a real challenge to captivate the target audiences through dynamic storytelling and a completely improvised theatrical show.
Dates: !!! To adhere to the announced measures for the safety and wellbeing of staff and students the program has been suspended.
Timing: Tuesday to Thursday 9:30am – 1:30pm;
Age: 7 – 12;
Fees: $350 for a 3-day workshop. Use code "TICKI10" for 10% off all bookings.
Location: HUONE Events at Clarke Quay.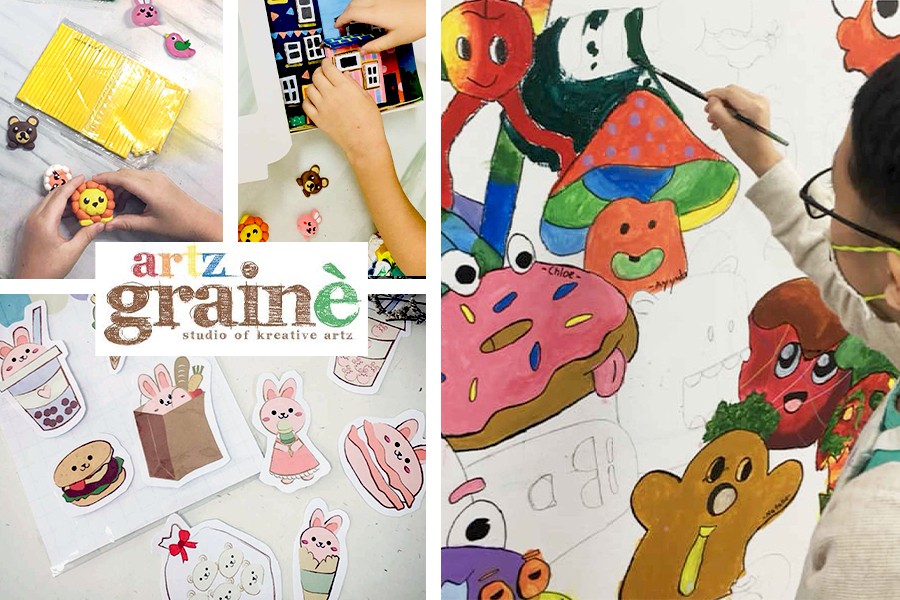 It's all go at buzzy Artz Graine Studio, a hive of activity where boys and girls are busy taking part in a range of 3- or 1.5-hour creative workshops to kickstart the June holidays. Involving a variety of art forms, materials and skills, the practical workshops enable 3 – 12-year olds to hone their artistic talents.
Founded in 2009 by passionate art educators Jace Ng and Monica Yip with a motto "every individual has a hidden talent waiting to unfold", Artz Graine was way ahead of the trend for offering students holistic development and growth through Visual Arts. It's fair to say that Jace Ng and her team of experienced art teachers transformed this studio into one of the most highly desirable children's art schools in Singapore. The results are phenomenal, with the majority of leavers going to niche art schools.
Meanwhile, the studio's holiday workshops are given equal weighting and attracting lots of local youngsters. During the June holiday workshops, the young artists will make use of the studio's excellent facilities to produce challenging modern artworks. Five workshops on offer will introduce your kids to a range of practices that link traditional techniques with alternative media. Different themes run almost every day, so your kids can come back several times during the holidays without ever getting bored.
Don't miss a chance to explore Italy's hilly house and create a Diorama sculpture during the Design Thinking Diorama workshop or design your personal calendar for the year 2022 over the Digital Painting – Calendar 2022 workshop. Digital painting – Food Sticker workshop is particularly inspirational. Within the workshop, the children will create their own custom sticker using Adobe Illustrator. Animal Mini Figurine is also incredibly popular catering to any child who wants to be a sculptor, kneading and rolling, squeezing and flattening clay. There is all-round delight at the 1.5-hour Mural Wall Painting – Monster Invasion workshop offering to have some "monstrous" fun painting a wall mural inspired by a doodle artist.
Dates: 1 June – 25 June 2021;
Timing: Monday to Friday 9am – 10.30am / 10.45am – 12.15pm;
Age: 3 – 12;
Fees: from $30 to $60, subject to the workshop;
Location: Blk 4 Queen's Road, #02-107 S(260004), Farrer Road MRT, Exit B.


By Anna Khan
Subscribe to weekly newsletter from "Tickikids"