Top Enriching Online Programs for Kids in Singapore
---
Published 06 August 2021 at 16:41
Tickikids Blog Singapore > Digest > Top Enriching Online Programs for Kids in Singapore
---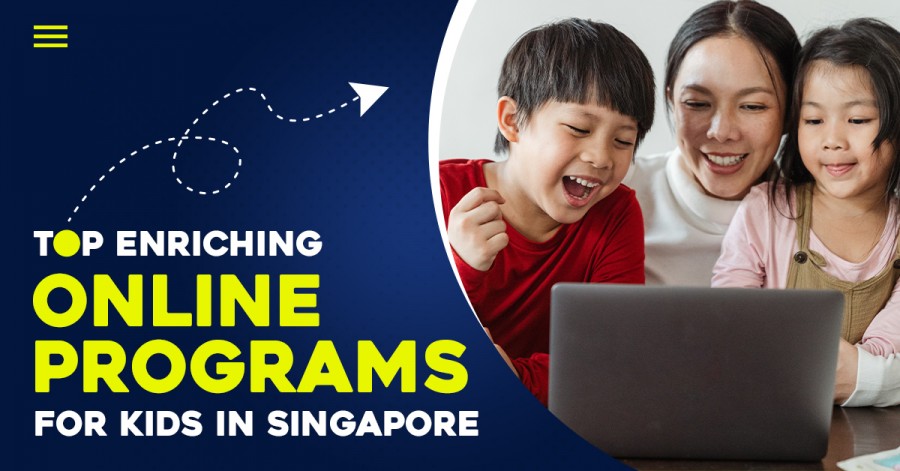 ---
Have you ever heard of the summer brain drain? This is a process of losing reading and writing skills by children during the summer holidays when kids forget about studies and prefer to stick to gadgets. As a result, teachers have to spend up to six weeks in the first term to refresh the materials that children have forgotten. Yet, there is a possibility to avoid that slide of knowledge - find an activity where children can have fun and learn something new. And educational online programs for kids hit the spot! No need to spend time driving to the classes, kids learn from the comfort of their homes and parents receive additional free time while their child is occupied. 
And we have gathered some of the most interesting and enriching online programs for your special benefit.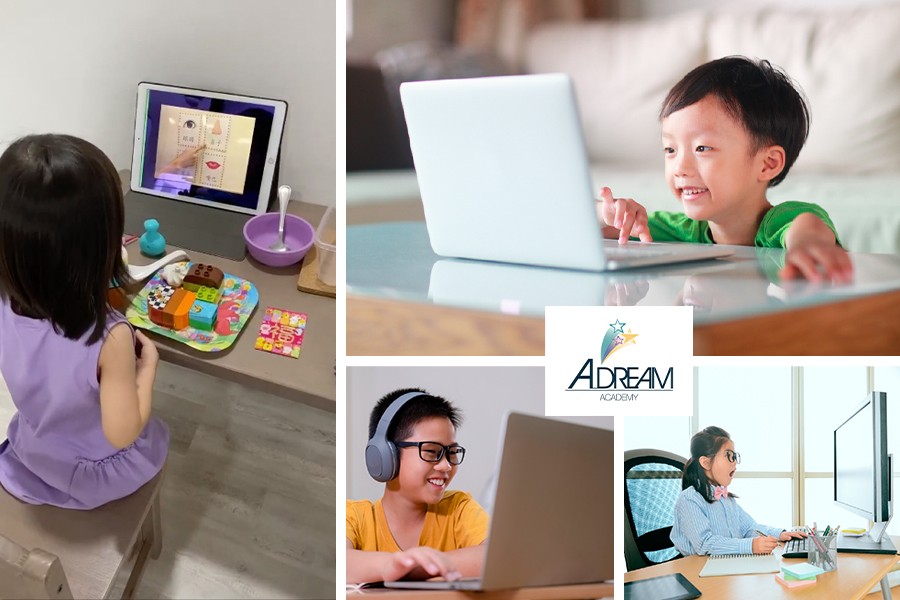 The teachers of ADream Academy are real experts of edutainment! That is why they can turn even the most complicated lessons and disciplines into a fun and enriching activity. They know how to make learning Chinese easy as ABC and how to ignite the interest of learning Chinese in the children.
What makes ADream Academy so special?
 Enriching and fun educational software
Children are interested in lessons
Kids do not learn parrot-fashion - they remember and know how to apply new knowledge
Interactive live classes
Highly qualified Chinese teachers with in-depth expertise and experience
The lessons of ADream Academy are aimed to teach children the foundations of Chinese reading, writing, and oral skills, and how to apply Chinese characters properly.
The groups are small, so teachers can apply individual approaches to all students. Kids can learn at their own pace and teachers will not proceed to the next task until they make sure that all children digest the material.
Timing: Mon 09:30–17:10, Tue 09:30–16:10, Wed 10:00–17:10, Thu 09:30–16:10, Fri 09:30–17:10, Sat 09:30–10:40;

Age: 4-8;
Contacts: Whatsapp +65 9722 8081
Location: online.
Find Out More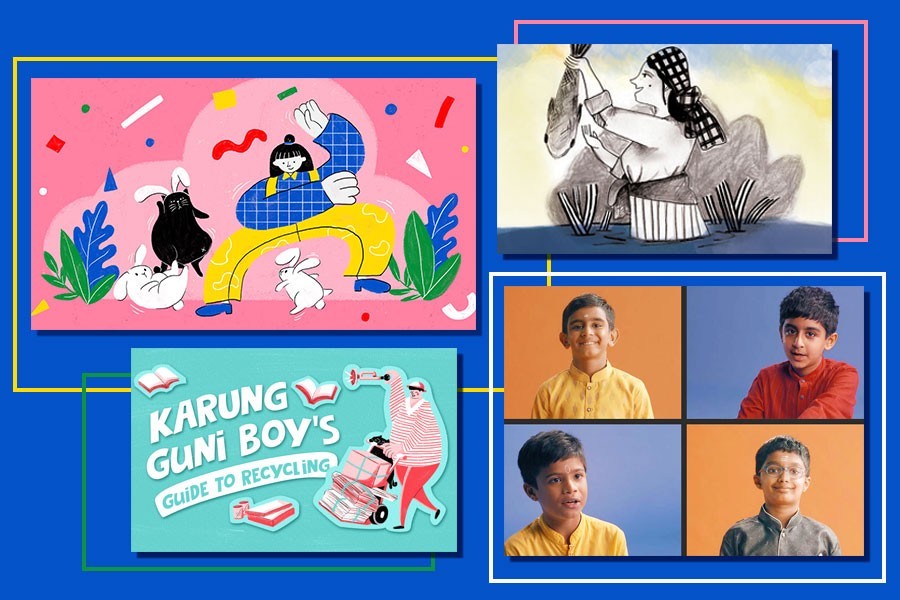 Esplanade Offstage is a real treasure to all parents and babysitters who are searching for fresh ideas on how to keep kids entertained and busy in the most useful and creative way. This free-to-access website is filled with enriching, interesting, and creative arts-related content so anyone can find something exciting to watch, read or listen to. For example:
Craft workshops
Video tutorials
Theatrical performances
Classic music
to name a few.
Esplanade - Theatres on the Bay is widely regarded as the cultural center of Singapore and booking a ticket on the offline events here is a real challenge. With Esplanade Offstage kids can enjoy the online interactive shows from the comfort of their homes. For instance, one of the recent shows The Mascot Island tells a story of the mascots of Singapore that were created to promote a message of national importance. Thus, all interactive shows and performances are aimed to teach children fundamental values, educate them about Singapore's past or how to become a conscious citizens and take care of the environment.
Esplanade Offstage is the perfect place, not just for families, but for schools and researchers also. There are plenty of guides for both students and educators, and a huge archive of the performances, talks, and discussions, dedicated to Singapore and Asian artists and art forms.
Here, everyone can find something that will suit their mood or interests. With Esplanade Offstage kids will never get bored!
Socials: Instagram, Facebook, Youtube.
Location: online.
Find Out More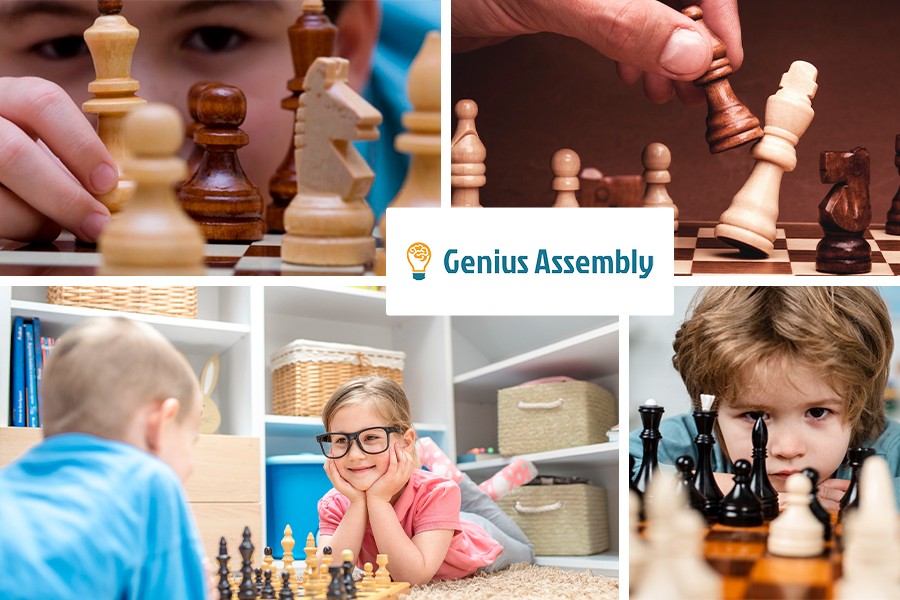 Genius Assembly is a real expert in conducting various courses, masterclasses, and workshops for kids. Now, there is a possibility to take part in a trial chess class for free! 

Chess is rightfully considered one of the most enriching activities as this game improves memory, logical thinking, deepens focus, and boosts planning skills. And here, kids can learn to play chess at competitive levels! A well-thought-out intensive program allows children to grasp the essentials of the game within the shortest possible amount of time, quickly boost skills and evolve from the Beginner to Intermediate level. A highly qualified and experienced coach will guide kids through the essentials of the game and teach them the rules as per the International Chess Federation.
Genius Assembly conducts classes for five levels of training: Beginner 1-3 and Intermediate 1-2. 
The curriculum of the levels include:
Beginner 1: Rules, basic notions, Check and CheckMate, Castling
Beginner 2: More specific rules like pawn promotion, En passant, opening the game, etc.
Beginner 3: Studying basic tactics like Fork, Skewer, Pin, etc. 
Intermediate 1: Advanced Tactics, Middle and End game training, Tournament training
Intermediate 2: Even more sophisticated Tactics, Deep Analysis, Strategies
Usually, the classes are small with no more than 4 students. The duration of the session is 1.5 hrs. 
When: 1 January - 31 December, See the website for the opening hours.
Age: 5-14.
Contacts: +65 9183 1993, info@geniusassembly.com.
Socials: Facebook.
Location: online; 212 Hougang Street 21 Hougang #01-319 2nd Floor, Singapore.
Find Out More


Train The Teacher is a world-renown independent educational institution that is well-known for its top-level training of learners and teachers. And the best experienced and highly qualified tutors accredited by Train The Teacher MyIT work at My Intelligent Tutors, the ultimate platform for the best tuition on various subjects in Asia. 
MyIT provides a top-notch learning experience and it is possible to choose between in-person and online options. MyIT offers assistance with a wide range of subjects: Maths, phonics, reading, coding, drama, acting, creative writing, English, German, Spanish, French, Mandarin, and others. 
MyIT is the best choice when it comes to preparing for the exams like Trinity GESE, Cambridge YLE, IELTS, IB, and IGCSE. All MyIT tutors have Trinity's TESOL qualification in English language teaching and their knowledge and skills are verified by Train The Teacher. And, of course, if your goal is to improve your kids' knowledge of English, experts here will pay attention to the individual needs of your child and make sure that the kid will get the best possible results. 
One of the benefits of MyIT is that students do not have to waste time traveling to the classroom as it is possible to ask a tutor to come to their own home. Also, there is an option to choose a tutor who lives in a different part of the world. 
No matter whom you choose, rest assured that you will get A-class tuition, an individual approach, and the possibility to improve your knowledge and skills within the shortest possible period of time.
Prices:
For 1 student: a private home tutor – HK$450, an online local tutor – $350, an international online tutor – $250;
For 2 students: a private home tutor – $520, an online local tutor – $420, an international online tutor – $300.
Contacts: +852 9729 1395, WeChat: AnamCara1, email: Frank.doogan@traintheteacher.org.
Socials: Facebook, Instagram, YouTube.
Location: online.
Find Out More
Subscribe to weekly newsletter from "Tickikids"