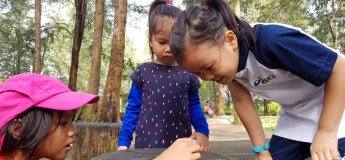 Trials are initiated for children to come for a introduction session, to have a sense of what forest school is about in terms of environment and methodology.
It also serves as a platform to let children, families and coordinators of organisation to get acclimatize to the way forest school programs are being conducted.
Only 3 group slots are available at each trial. (Each group should have 4 pax)
Register here
Credit: image of Forest School - Singapore
---
When
16 December, 09:00–12:00.
---
Age
5+
---
Price
Registration for a group of 4 : 150 SGD
---
Links
---
Address
Singapore
Jalan Kampong Chantek, Singapore