Attention Festival-Goers: highlights of the Wan Qing Festival of Spring 2020 announced
---
Published 08 January 2020 at 17:00
Tickikids Blog Singapore > Digest > Attention Festival-Goers: highlights of the Wan Qing Festival of Spring 2020 announced
---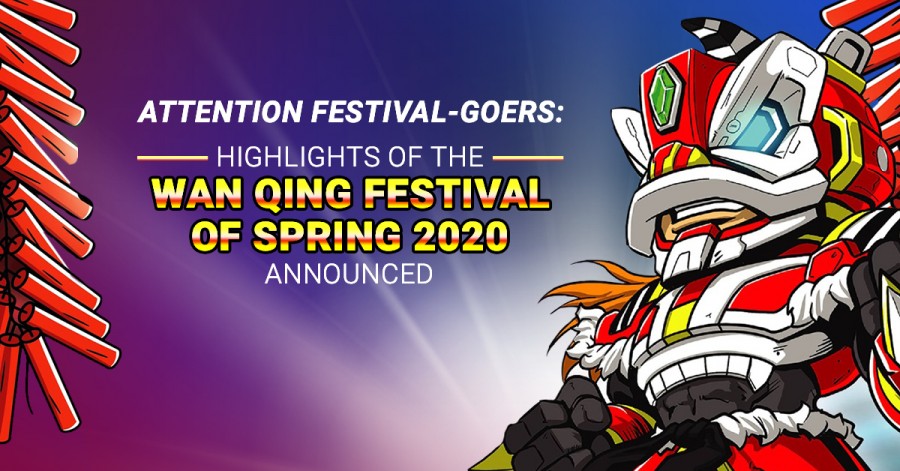 ---
As we bid farewell to the Year of the Pig and enter the Year of the Metal Rat, it's imperative to welcome in the Lunar New Year with a bang. The Sun Yat Sen Nanyang Memorial Hall is pulling out all the stops this year. On 1st and 2nd February 2020 it will be transformed into an entertainment hub hosting one of the most highly anticipated festivals in Singapore – the Wan Qing Festival of Spring 2020. With mesmerising lion and dragon dance performances, Chinese painting and drumming workshops, heritage tours and trails, craft activities for children, zodiac predictions for adults, mass lohei and toss – be prepared to start the year in spectacular fashion.
This year's outdoor festive art installations promise lots of photo moments for the whole family. Featuring two lion-dance-inspired sculptures designed in a contemporary "mecha" anime style, this installation juxtaposes tradition with modernity, signifying the evolution of traditions in our rapidly changing society. There is no better spot for a starry-eyed selfie. See what contemporary art installations are on at the Memorial Hall's lawn from 4th January to 9th February 2020.
As the Sun Yat Sen Nanyang Memorial Hall announces the highlights of the Wan Qing Festival of Spring 2020, TickiKids takes a forensic look at this impressive roster of events.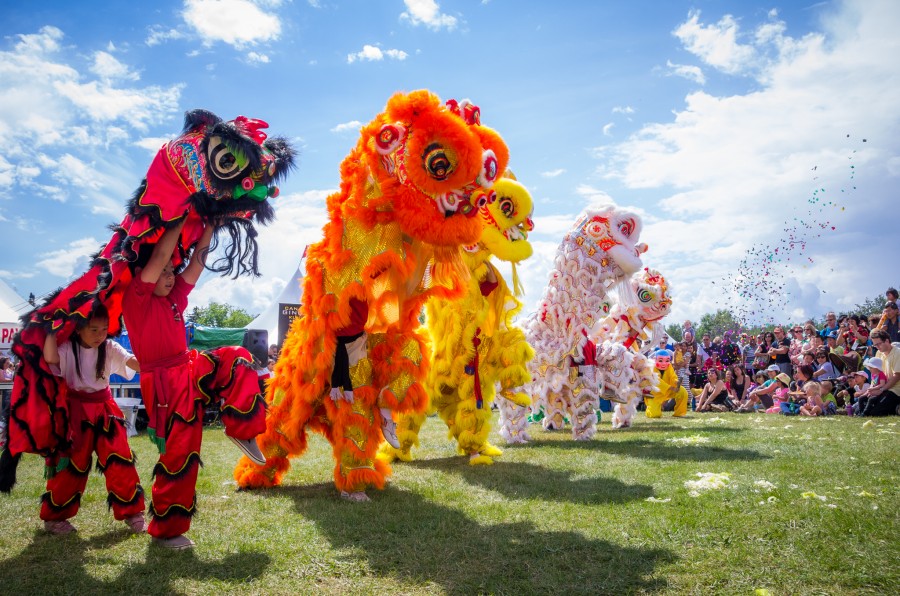 Lion Dance Performances
According to the official programme, the countdown to Chinese New Year will commence on 25th January 2020 at 10.15am with traditional lion dance opening performances to bring good luck and fortune, and banish any negativity. Alternatively, you can attend the lion dance performances over the festival period – on 1st February at 6pm and the following day at 7pm.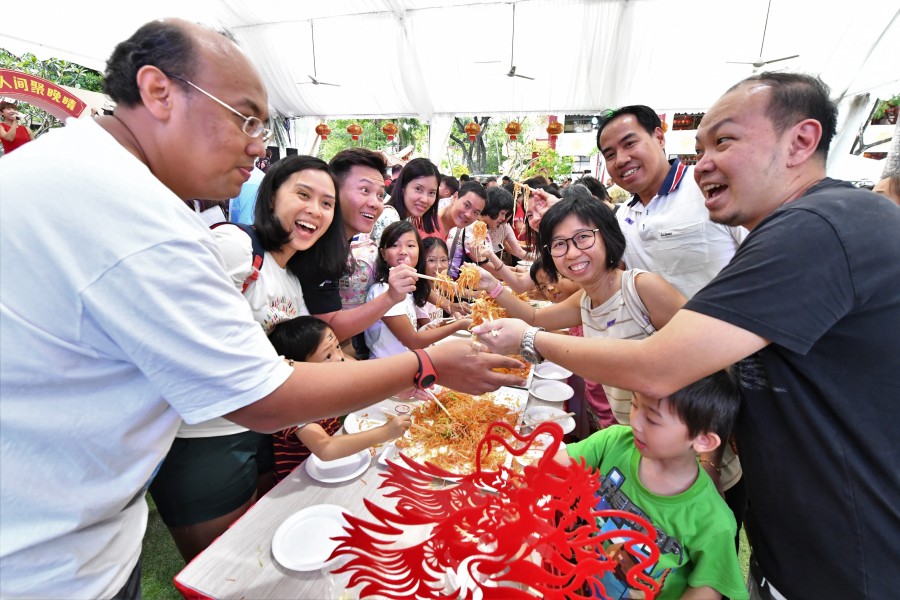 Festival of Spring Prosperity Toss
Experts in festive Singaporean traditions and family-friendly activities at its finest, the Memorial Hall will be hosting a fun group activity, Prosperity Toss, to indulge in the joyous atmosphere of the Festival of Spring 2020. As the evening of 1st February draws in, at 6pm guests from all walks of life will flock to the Memorial Hall's signature mass outdoor Lo Hei to toss the yusheng (Lo Hei) as high as possible for good fortune and prosperity in the Lunar New Year!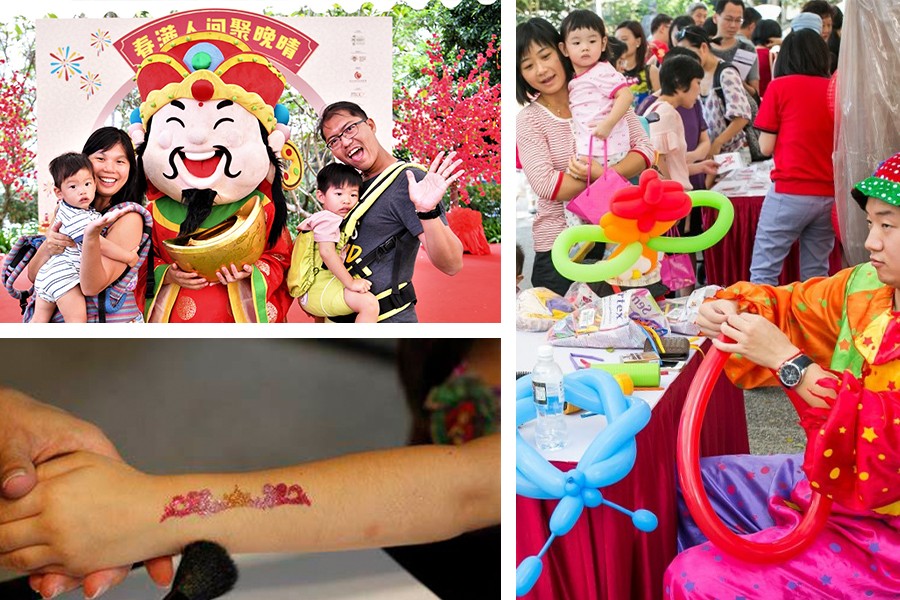 Fringe Activities
Organisers have also designed a series of impressive CNY activities for adults and children, including glitter tattoo sessions for all ages, balloon bending and a photo session with God of Fortune, which will be rolled out on 1st and 2nd February and run from 11am till 7pm.




Craft Stations
Alongside the unlimited selection of sheer merrymaking guests can enjoy exclusive access to fascinating craft workshops. From festive fan and red packets origami sessions, traditional ink painting and ancient personalised seal making workshops to Chinese knot weaving and festive zodiac door hanger making craft stations, even if you're hopeless at doing crafts, such immersive activities are bound to get you into the festive spirit and learn a thing or two.
'Lunar Guardians' Sketching Workshop
While giant art installation Lunar Guardians, by Hong Kong collectible label, BigBoysToys, will take centre stage in the Memorial Hall, spot Hong Kong artist Foon Wong and take part in his fun sketching workshop where you'll learn how to draw your very own "Lunar Guardian".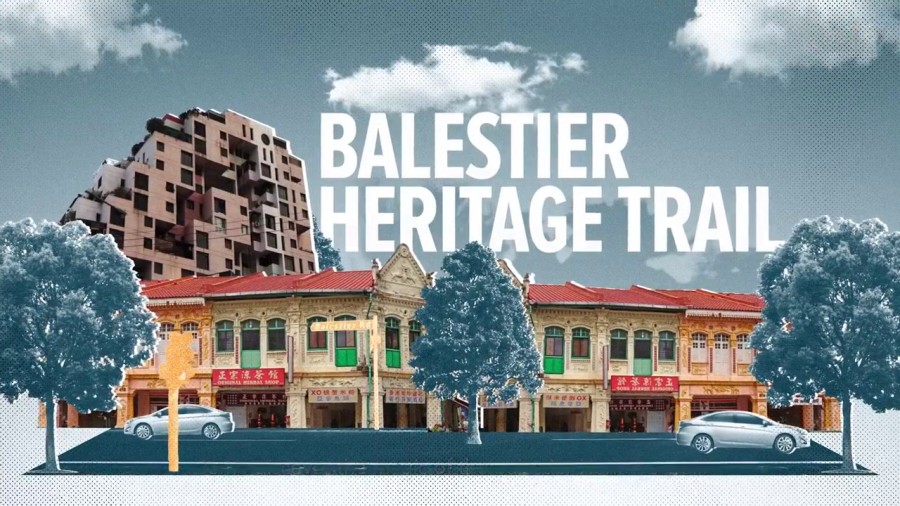 Balestier Heritage Trail
Festival revellers will enjoy its best-selling Balestier Heritage Trail that helps delve into the architectural and cultural developments of Balestier and discover the unknown stories behind these places from as early as 1835.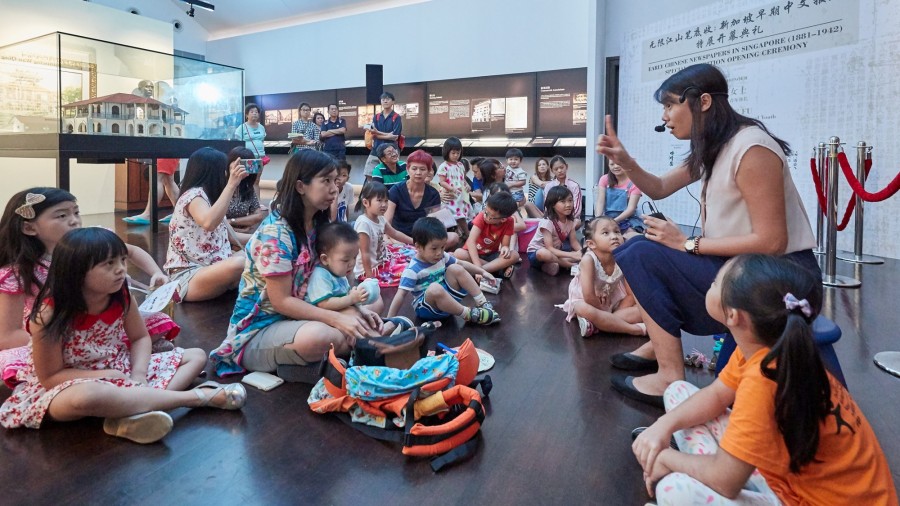 Storytelling Sessions for Children
Whether your kids speak English or Chinese, make sure to join an interactive storytelling session conducted by local authors and veteran storytellers in both languages where the children will discover the legends and myths behind Lunar New Year. Discovering more about lion dance performances and other traditional customs of this festive period is a peaceful but perfect way to ring in the New Year.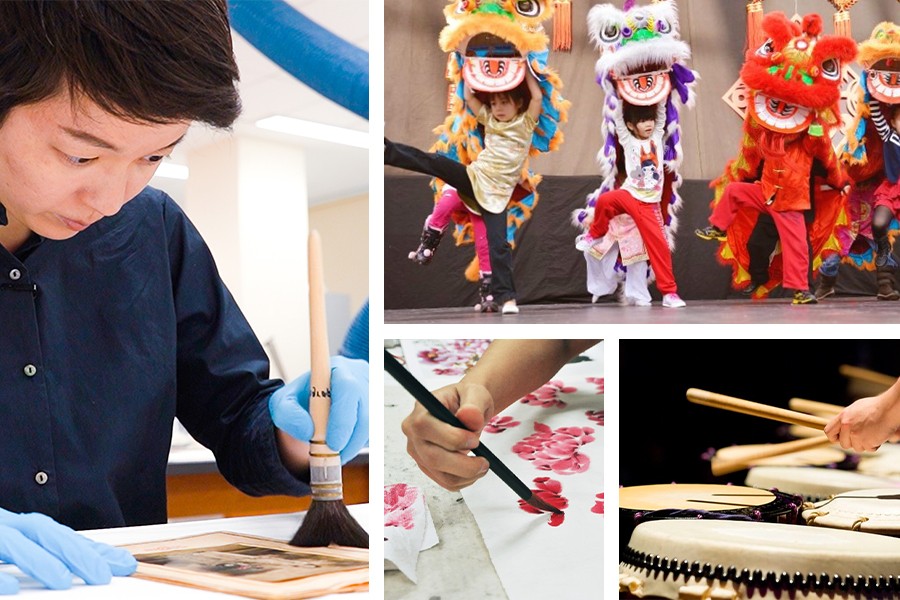 Workshops
For one day only, children's lion dance workshop run on 1st February and a festive Chinese drum workshop on 2nd February are among the centrepiece events of Wan Qing Festival of Spring 2020 at the Memorial Hall. To commemorate the Year of the Rat, you and your children can experience a variety of rhythms and beats, whilst learning basic drumming techniques used for Chinese percussion instruments. If drumming is not your family's thing, TickiKids encourages you to pop along to the lion dance workshop that promises unforgettable fun for the whole family. And don't panic if you're not that confident about your dance skills – you will learn basic movements from expert instructors, have fun playing the cymbals, and discover the original stories of the art of lion dances.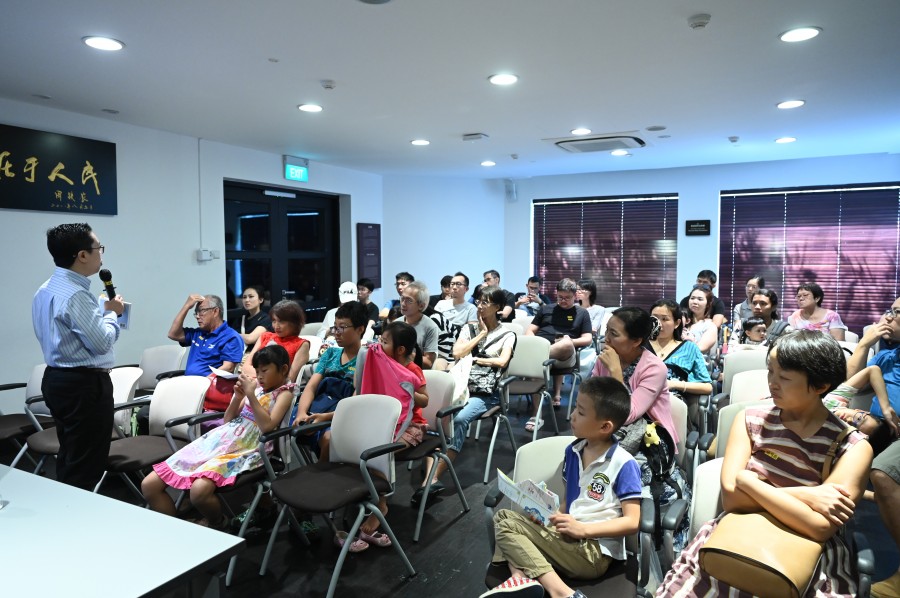 Fengshui Predictions for 2020
Additionally, and perhaps the most intriguing piece, is Fengshui predictions for 2020 led in English by Master Eric Lim on 2nd February from 2pm to 3.30pm. Regardless of your Chinese zodiac sign, learn how to increase your personal harmony, luck and happiness over this geomancy sharing session.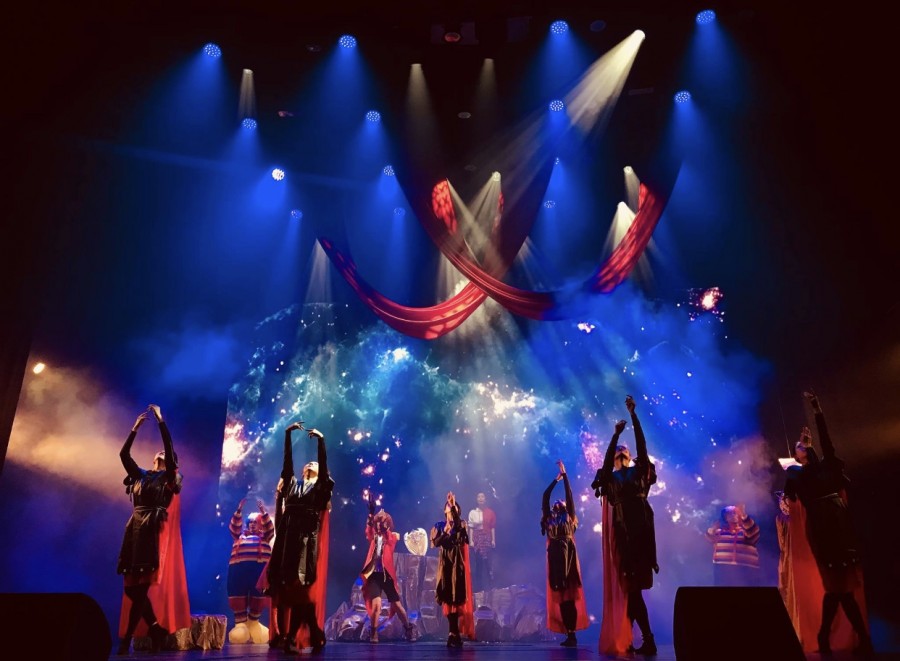 Evening Concerts
As the evening approaches, you can say goodbye to the Year of the Pig 2019 while indulging in an exciting array of iconic Chinese performing arts such as auspicious lion dance performances, Chinese drums, face-changing. From 7pm till 9pm the guests will be able to dance along to a variety of live music and experience a dynamic showcase of cultural and contemporary arts.
For the full schedule with timings, visit http://sysnmh.org.sg/en/whats-on/events/wan-qing-festival-of-spring-2020
By Anna Khan
Subscribe to weekly newsletter from "Tickikids"