All the Best Year-End Holiday Camps to Get Excited About in 2020. Part 1
---
Published 14 October 2020 at 20:34
Tickikids Blog Singapore > Digest > All the Best Year-End Holiday Camps to Get Excited About in 2020. Part 1
---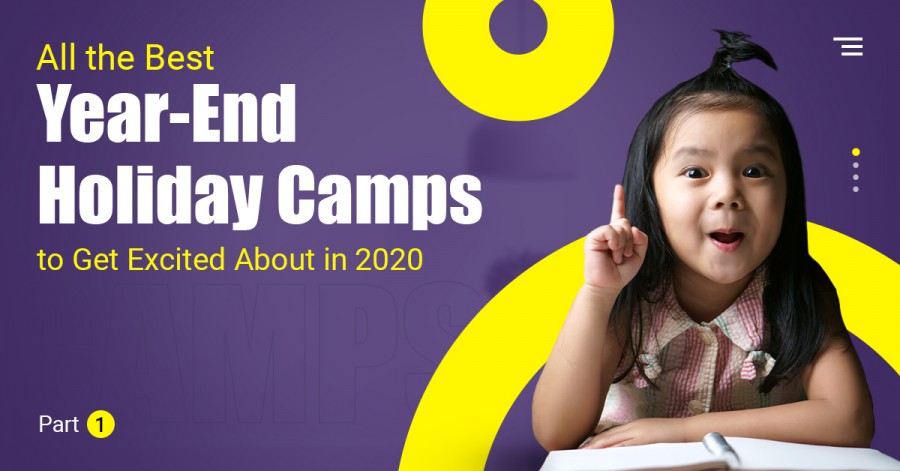 ---
While the final school term may already be peeking up from behind the last red and yellow leaves on ketapang trees, we have a few things to look forward to, namely, some lavish Year-End school holiday camps heading our way. Ones that are worth shouting about? Read on for receiving balanced and trusted coverage of all the best November-December holidays camps in Singapore for 2020.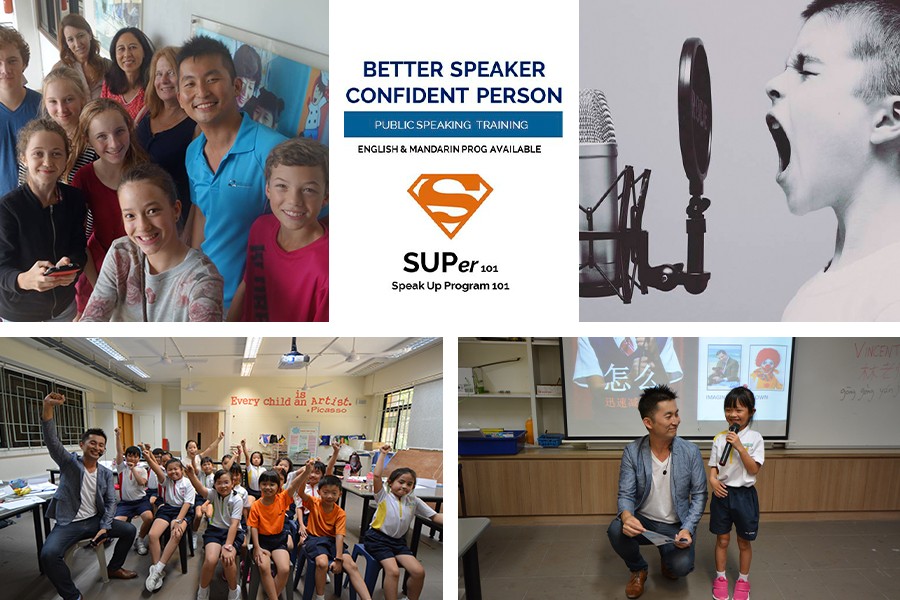 Are your child terrified of public speaking? Well, it is not difficult to see why. As schools in Singapore were closed for months and we are now entering the Year-End school holidays, learning to speak confidently in front of audiences is a dire need for children and an invaluable skill for their future. A sense of poise and self-assurance whilst speaking in public will pay huge dividends across all areas of children's lives as they get older. Luckily, WEISLIN is meeting this need and creating the holiday programme in Public Speaking that is open to both boys and girls aged 11 to 18. Presentations, verbal and non-verbal techniques, body language and voice coaching are, quite literally, part of the timetable.
With three core principles dictating the curriculum – identifying common concerns about presenting, presentation structure, challenges and solutions in public speaking – WEISLIN will guide your kids along a journey to help them speak well.
Multi-award-winning public speaking trainer and Neuro-Linguistic Programming (NLP) Master Practitioner Vincent Lim knows that there is nothing more rewarding than seeing your children overcome the anxiety of public speaking. For over a decade Vincent Lim has worked with students from a variety of multicultural backgrounds and become an expert in the tricky art of elocution and public speaking.
Due to Coronavirus, there is a limit on the number of students in the class to four students per time slot and the demand is increasing. So you need to move fast if you would like to snap up a place for the Year-End school holidays. The programmes are available in English and Mandarin.
Dates: 25 November – 23 December 2020;
Timing: Wednesdays 10am – 12noon, 1pm – 3pm, 3.30pm – 5.30pm, 6pm – 8pm;
Ages: 11 – 18;
Fees: $390 for three sessions approximate duration of which is 6.5 hours. Price includes coaching (three two-hourly sessions) and recording of a 3-5-minute speech. The student will be given a thumb-drive with his/her speech stored inside to bring home.
Location: CrossStreet Exchange Building.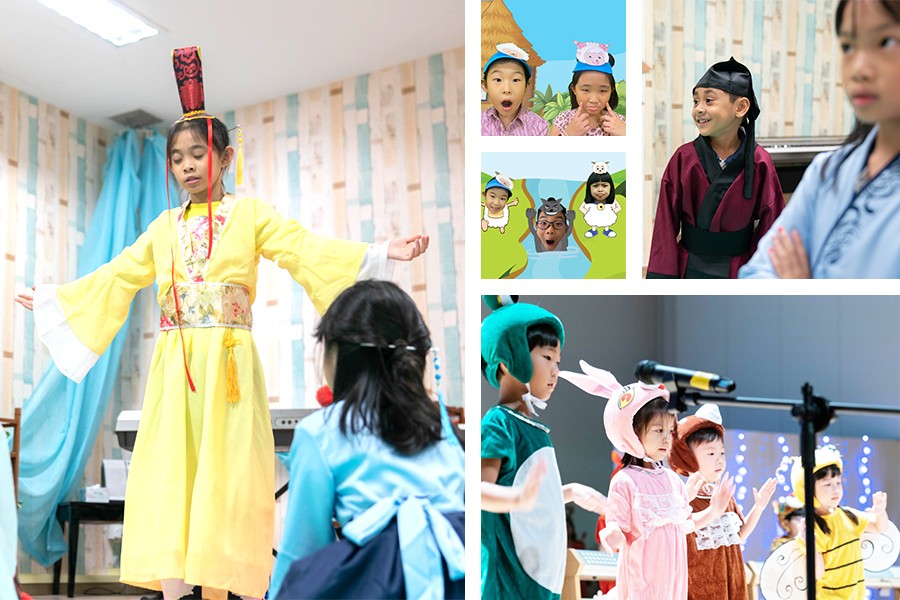 A record number of parents are opting to book a place for their kids at MIM Speech & Drama holiday programmes by Seimpi Education. Aside from being fun and exciting, speech and drama activities can work wonders in building confidence: even after a few sessions, these children soar in social ability, collaboration, trust and confidence in each other. With innovative speech and drama holiday programmes enriched by arts, music, drawing and crafts, it's no wonder Seimpi produces happy and well-rounded bilingual children.
At Seimpi, their focus is on children's effective learning, as such the language and soft skills development are incorporated into the courses. Keen to encourage any form of performing arts and stimulate children's imagination, the emphasis is on offering enrichment in Mandarin or English proficiency. To help with this, learning is underpinned by the MIM philosophy that helps kids to develop an ear and taste for the language, improve their writing, performing and speaking abilities. The youngsters are taught by specialist teachers in Art, Speech, Drama and Music split by two age groups which are organised on the basis of language preference.
Dates: 18 November – 12 December 2020;
Timing: 10am – 11.30am or 1pm – 2.30pm;
Age groups: 4 – 7, 8 – 12;
Fees: $60 per course split into 2 sessions. $100 if sign up for both English and Chinese Speech & Drama courses.
Contact details: 6737 6731 or WhatsApp 9028 2308, info@seimpi.edu.sg;
Location: #03-26 The Centrepoint.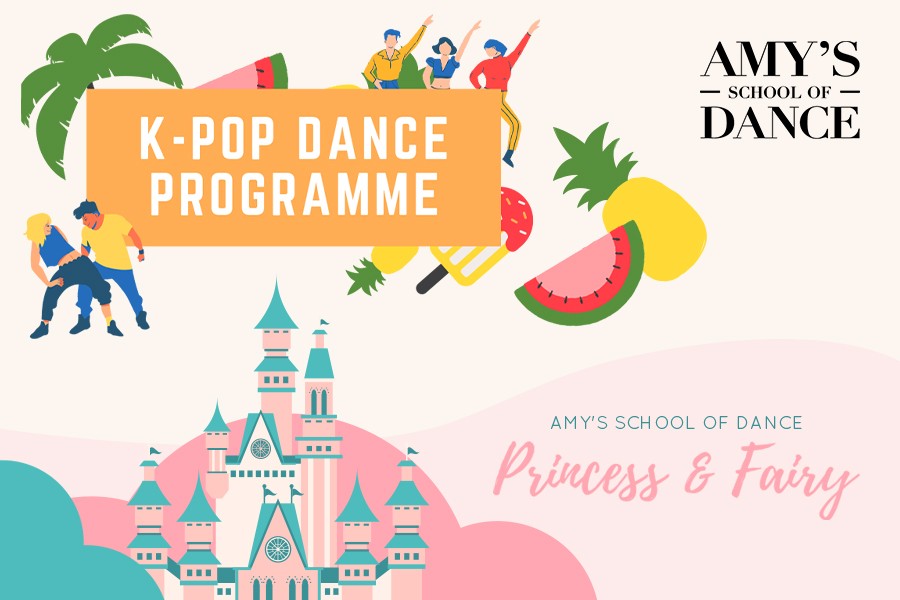 Since opening its doors in 2007, Amy's School of Dance prides itself on nurturing diverse dancers in a safe space, offering a blend of Ballet, Jazz, Hip Hop and Contemporary dance classes to aspiring dancers. 
As a dance school that aims to inspire dancers of varying ages and experiences, Amy's School of Dance has curated vastly different three-day workshops for the upcoming Year-End holiday. The customised curriculum of two profound Year-End holiday programmes – K-Pop and Princess & Fairy – is a testament to their versatile teachers' expertise. You may not need an incentive to equip your little one for a career in the world of dance, but supporting your aspiring artists and their desire to adapt to a broad range of styles is certainly a worthy motivation.
Expect the Princess & Fairy Holiday Programme for the youngest princesses aged three to six. Over this 3-day workshop, your child will exercise both body and mind with a thrilling roster of activities. From learning a whimsical dance choreography to decorating their own princess tutu, the kids are pushed to unleash their creativity. At the end of the programme, each fairy or princess will get to go home with their decorated tutu and a showcase video of their dance. Required clothing: wear your own princess/fairy skirt or dress.
K-pop Holiday Dance Programme offers the hottest K-Pop MTV choreography over a 3-day-workshop. What their teaching staff have delivered is a powerful and solid choreography, challenging but involving, beautifully attuned to the expectations of youngsters obsessed with K-Pop stars. A music video will be filmed at the end of the programme to showcase the choreography learned.
Dates and Timing:
Princess & Fairy Holiday Programme: 25 – 27 November 2020 from 2pm to 4pm;
K-Pop Holiday Dance Programme: 30 November – 2 December 2020; 7 December – 9 December 2020. Timing: 2pm – 3.15pm for 7-9 year olds, 3.30pm – 4.45pm for 10-12 year olds, 5pm – 6.30pm for teens.
Ages: 3 – 13+
Fees: $320 for 3-day Princess & Fairy Holiday Programme and from $150 to $170 for K-pop Holiday Dance Programme;
Contact details: 8322 0996, infoamydance@gmail.com;
Location: Blk 265 Serangoon, Central Drive #03-267, Singapore 550265.




It's been a few months since the British Council last appeared in our guide to the best school holiday camps in Singapore, but their Holiday Study Camps are back ready to delight kindergarten, primary and secondary-aged students with a host of new exciting programmes.
If your family's 2020 travel plans have been scuppered in light of the lockdown, the British Council is offering the campers to explore the world around them through the medium of English language. Time at the British Council's camps is far from all academic work and students are encouraged to make the most of the vast menu of opportunities available to them. Through a range of different topics, fun games, group research projects, hands-on experiments, drama activities and presentations, the campers gain vital life skills such as critical thinking, problem-solving skills, collaboration and creativity. The youngsters are taught to a high standard in all four language skills of reading, writing, speaking and listening. Exploring different themes, using authentic situations and examples, the learners ignite their love of learning and understand the importance of English language for life.
Taking place at their three learning centres – Napier Road Centre, Toa Payoh Centre and Tampines Centre – the British Council promises to stay true to its status as "the UK's best organisation for cultural relationships and educational opportunities", offering children and their parents the chance to have lots of individual attention, learn from highly qualified and experienced international teachers and speak to teachers through regular parent-teacher meetings.
Dates: 23 November – 18 December 2020;
Timing: 09:00 – 13:00 or 13:30 – 17:30;
Ages: 4 – 17;
Weekly fee: 736 SGD. The price includes materials, certificate and 7% GST. Get a 10% discount for one week of Study Camp, 15% discount for two weeks, 20% discount for three weeks and 25% discount for four weeks.
Locations:
Napier Road Centre, 30 Napier Rd, Singapore 258509;
Toa Payoh Centre, 480 Lorong 6 Toa Payoh #09-01 HDB Hub East Wing, Singapore 310480;
Tampines Centre, 11 Tampines Concourse #01-02/03/04, Singapore 528729.




One of the most celebrated providers of Coding and Robotics enrichment programmes in Singapore, the Brainery Code's wildly popular TECHCATION™ and TECHAdventure™ holiday camps are set to thrive again, thanks to the arrival of Techcation™: Smart Cities & Moon Mission with Minecraft Education Edition. Taking up residence in Jurong Gateway and Parkway Centre in Marine Parade, these fantastic holiday camps for age 5 to 16 – with its Robotics and Python Fast-Track Courses to supplement your Year-End Techcation – already count the most switched-on kids amongst its fans. TECHCATION™ is suitable for children aged 9 to 16 with little or no knowledge of Coding, while TECHCATION™ Junior is ideal for kids age 5 to 8.
During the camp, the youngster will code and craft their own Smart City of the Future, explore the fundamental workings of a smart home assistant and learn how to code a basic one. Using Minecraft Education Edition and picking up the fundamentals of coding, the campers have a chance to collaborate, conceptualise and create a Smart City of the Future.
Lunar Mission: simulate and craft your very own! The programme is designed to enable the use of 3D modelling software TinkerCAD™. In a Lunar Mission children have the opportunity to do some really exciting design and hands-on material science, undertake experimental and practical work while using Minecraft Education Edition. Just think of it: design a spacecraft that will explore the far side of the Moon! Using 3D printing technology, the campers will bring their spacecraft to life and bring it home with them.
Dates: 24 November – 18 December 2020;
Timing: 9am – 2pm;
Ages: 5 – 16;
Fees: $280 - $880. Enjoy $25 off when quoting Promo Code: BRAINERYTK.
Contact details: Jurong: 8588 0583, Marine Parade: 8588 0602;
Location:
Jurong Gateway, 134 Jurong Gateway Road, #03-307D, Singapore 600134;
1 Marine Parade Central, Parkway Centre, #06-02 Singapore 449408.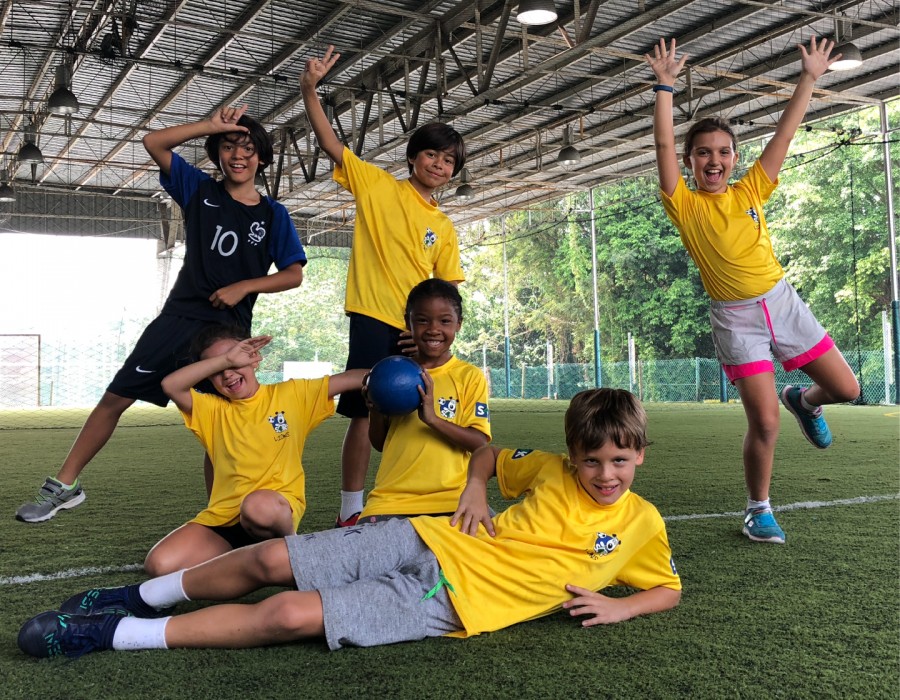 A pioneering coaching curriculum, ProActiv Sports brings together a team of the top sportsmen and coaches to create a bespoke approach to the wellbeing of your kids and a memorable sporting experience. All team members are first aid certified and undergo ProActiv Sports coaching training, regardless of their experience and qualifications.
The 5-day Multi-Activity Sports Camps offer a broad selection of sporting activities. From weekly half-day camps at various condos to the most anticipated full-day camp at OCBC Arena at Singapore Sports Hub, ProActiv Sports guarantees an amazing experience during the Year-End school holidays. And why wouldn't it? Whether you want your kids to run, jump or throw, here you can find an activity that suits you. Soccer, kickball, athletics, rugby, frisbee, basketball, karate, tae kwon do, dodgeball, floorball, baseball, tennis, swimming – an incredible opportunity for children to be physically active. But apart from learning, practising and mastering fundamental sport skills, the concept of the camps is to boost young campers' essential values like respect and discipline through every element of their holidays, from team building, arts & crafts, science and dances to fun games.
Having already amassed a devoted following in Singapore Sports Hub, ProActiv Sports is bringing its signature full-day camps to the OCBC Arena. Here, children benefit from a wider choice of different sporting activities. These provide youngsters with new and different opportunities to engage with less familiar concepts and with one another.
Dates: 23 November – 31 December 2020;
Timing: 9am – 12pm or 9am – 3pm;
Ages: 4 – 12;
Fees: from $299 to $465;
Contact details: +65 9807 6827, info@proactivsports.com;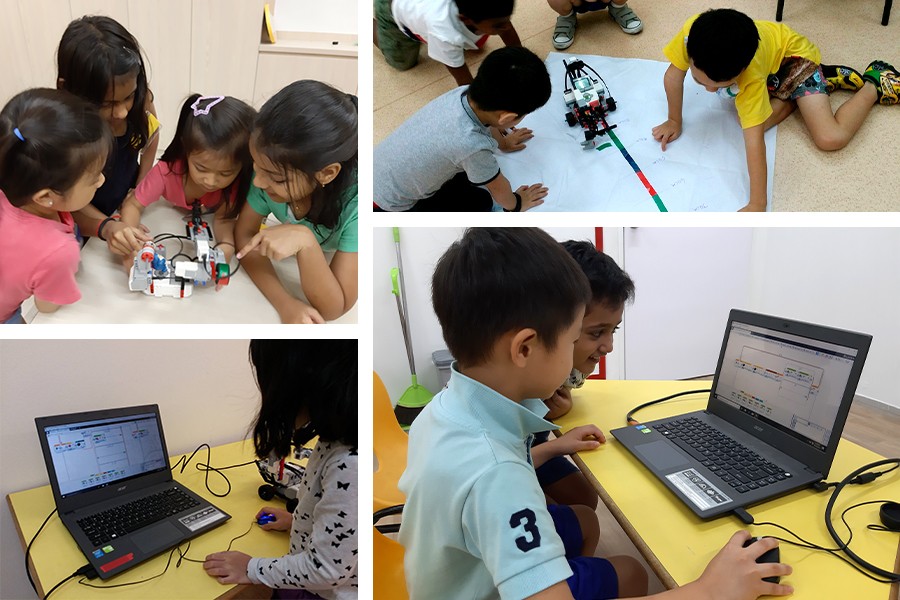 Coding is a major part of today's world, both in education and in the wider aspects of everyone's lives. As a holiday programme, Coding, Scratch and Robotics are the core of the Robotics Revolution camp's curriculum pursued by all the children aged between five and 13. Only the most effective methods are used to help girls and boys demonstrate that robotics, engineering, science and technology are relevant to every aspect of their lives, both now and in the future. It is accessible to all ability ranges through the support of the experienced teachers and their focus on each individual.
For over five years, Robotics Revolution's first-class programmes in Robotics and Coding have been available in all educational institutions around Singapore. Always looking for ways to enhance children's co-curricular life, Robotics Revolution was born as the brainchild of GeniusPlaytime to bring together expert teams and allow more space for kids to grow and develop. The key is the way the Robotics Revolution works with youngsters involving Lego Robotics to spark their interest in maths, science and technology and exercise creative muscles. This fun and engaging aspect is appreciated by the children through exciting projects.
Dates: 21 November – 31 December 2020;
Timing:
Monday to Friday: 4pm – 5.30pm and 5.45pm – 7.15pm;
Saturday and Sunday: 11am – 12.30pm, 1pm – 2.30pm, 2.45pm – 4.15pm, 4.30pm – 6pm;
Ages: 5 – 13;
Fees: $65 for 2 sessions;
Location: 150 Orchard Road #05-34 Orchard Plaza, Singapore 238841.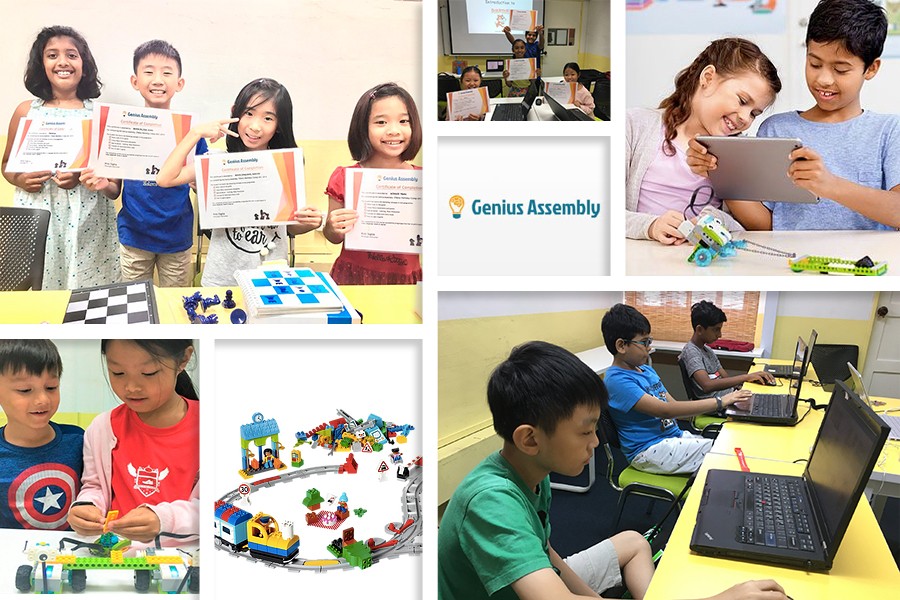 Genius Assembly puts the interests of children at the centre of everything they do, believing that young people learn best through play and discovery. During the holiday camps, pre-schoolers can try their hands at early coding concepts, while elementary and high school students can take advantage of STEAM and more advanced Robotics projects. Whether your kids want to level up their coding skills in just a few workshops, master the secrets of HTML or learn coding languages such as Python and Scratch, there is plenty to explore in an age-appropriate manner. All this is underpinned with a structured approach to coding through a series of fun, game-based exercises, various Lego products easily adaptable to fit any learning environment. And opportunities abound. The new Lego Science for children aged 4 – 6, 6 – 10 and 11 – 14, Code Easy (Scratch) for 6 – 10-year olds and Code Easy (Real-World) for ages 8 – 14 to learn the workings of Python or HTML.
Coding is not the only holiday activity: there is also a chess camp on offer. Giving children aged five to 14 the opportunity and the inspiration to start playing chess, Genius Assembly is providing a supportive framework in which youngsters learn basic rules of chess, special moves, tactics and notations to arrack and defend, plus a few checkmate techniques to win a game.
Dates: 23 November – 31 December 2020;
Timing: 9:30am – 12:00pm, 9:30am – 11:30am, 12:30pm – 2:30pm or 1pm – 2:30pm subject to the course.
Ages: 4 – 14;
Fees: from $179 to $240 for a 10-hour course;
Location: Kovan MRT, 212 Hougang Street 21 Hougang, #01-319, 2nd floor, Singapore.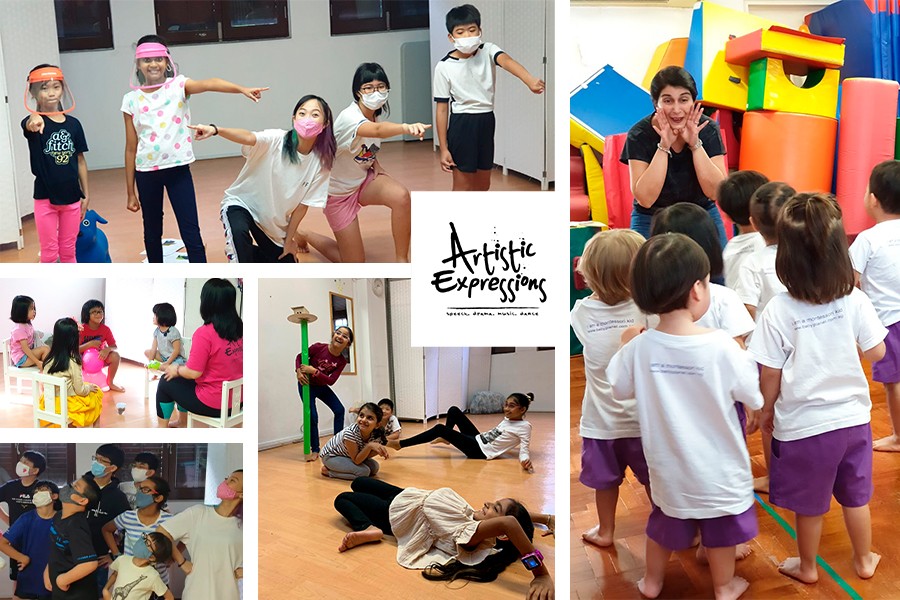 Established in 2002, Artistic Expressions has reached national fame offering a tempting selection of accredited creative classes across different genres of performing arts.
Is your child a fan of Frozen or Cinderella? Or maybe they prefer Mary Poppins and Roald Dahl's Matilda, Willy Wonka or Charlie and the Chocolate Factory? Whichever side of the fence you fall on, investing in the child's artistic development is guaranteed to bring a fully transformative experience. Then how about 3-day musical drama workshops full of inspiring stories, dancing, singing and acting? The Snow Queen & Glass Slippers and Miracle & Rhyme workshops are designed for four- to 12-year olds, with children split by age into small groups – preschoolers and youngsters aged seven to 12 – to make an instant immersion into the fantasy world. The aspiring actors are encouraged to create vibrant and believable characters, develop musical theatre numbers to well-known songs from these musical sensations and showcase the result at the end of the course. For parents, the experience of seeing their children performing on the stage is unlike any other and one they are not likely to forget.
Dates: 7 – 9 and 14 – 16 December 2020;
Timing:
Snow Queen & Glass Slippers for pre-schoolers: Monday to Wednesday 9.30am – 11.30am;
Miracle & Rhyme for 7 –12-year-olds: Monday to Wednesday 2pm – 4.30pm;

Ages: 4 – 12;
Fees: $200 per workshop for pre-schoolers; $250 per workshop for 7-12 year olds;
Location: Artistic Expressions @ 77 East Coast Road, 02-01.
By Anna Khan
Subscribe to weekly newsletter from "Tickikids"