SG:Digital Wonderland 2020: The Festival Not To Be Missed
---
Published 04 November 2020 at 19:23
Tickikids Blog Singapore > Digest > SG:Digital Wonderland 2020: The Festival Not To Be Missed
---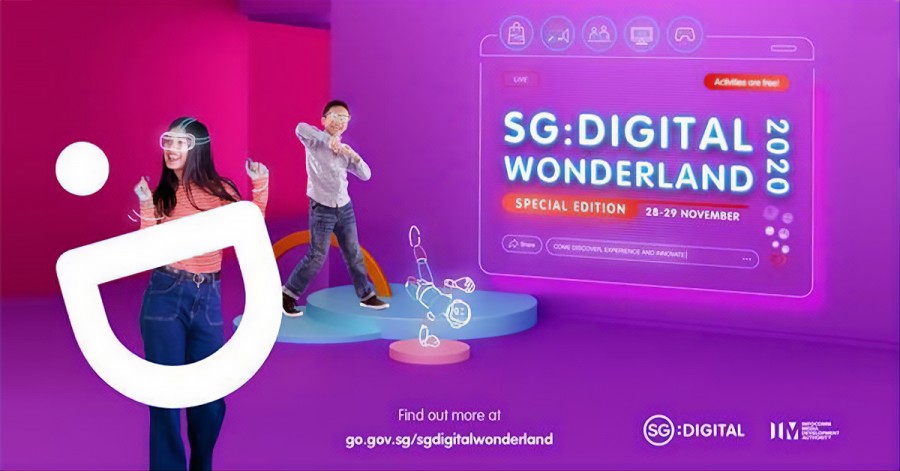 ---
SG:Digital Wonderland returns this November for an epic weekend of free family-friendly tech showcases, workshops and live-streaming activities. Organised by the Infocomm Media Development Authority (IMDA), SG:Digital Wonderland is one of Singapore's most exciting digital festival, shining a light on emerging tech trends and preparing our people to be ready to seize the opportunities presented in the digital world. The festival is hosted online and activities are open to everyone to participate.


Video of SG:Digital Wonderland 2019


Technology plays an important role in our daily lives and its role will only get larger. Innovations we see today are transforming the way we live, work, study and play.  
This year, SG:Digital Wonderland 2020 will take place as an online event over two days – 28 and 29 November 2020. In line with the theme of embracing digital technology, there has never been a better time to take a dive into the digital world, digitally, from the comfort of your own home.  
Tune in from home to meet the industry experts from the big names like TikTok, LEGO Group, Media Literacy Council and others. The event will wow attendees with innovative devices, parenting webinars, virtual reality content, digital storytelling workshop and contest – making the festival a must-visit for families with school-age children and youths. 
With three online segments – Discover, Experience and Innovate – you will be spoilt for choices. 
The experts from TikTok, LEGO and Media Literacy Council will speak in two webinars within the Discover segment. Tackling the most pressing topic of today – parenting in the digital age, these speakers will share about family bonding time and fun activities that can be done on the popular video-sharing app TikTok. Parents will also get a chance to explore fresh ideas on ways to develop their child's digital literacy and how to promote safer and more responsible behaviour on social media. The webinars will be streamed on Saturday 28 November 2020: sign up to attend the virtual webinar A Tikin' Good Time: Social Media as a Family Affair to hear experts from 2pm to 3pm and Build Them Up! Teach Children Digital Literacy Through Play at 4pm to 5pm. 
The experience of the circuit breaker has highlighted the importance of digitalisation, such as being able to browse, shop and make purchases online. Online shopping has and will remain a big part of our lives in Singapore and it certainly won't be left out during this event. IMDA has partnered Shopee to curate and bring 12 smart tech products like vehicle monitoring devices, smart locks, Skymee Owl Robot Camera & Treats Dispenser – an interactive pet toy for home-alone pets, UV phone sanitizer, a smart walking stick and more. Tune in to the livestream with guest appearances by Benzo and Chrysan from YouTube Hit Channel Wah!Banana at Shopee Live on 28th November at 6pm, where they will introduce some of these innovative products, Flash Deals, special promos and giveaways. 


SG:Digital Wonderland 2020 has put together an incredible line-up of entertainment for the Experience segment of the festival. Don't miss the opportunity to join Singapore's first Virtual Reality (VR) Watch Party and enjoy 360° films from home. Sign up before 26 November to receive up to two free Google Cardboard headsets by mail. You are just one step away from experiencing virtual reality! 
Exciting news for eSports fans – the first League of Legends: Wild Rift competition for the community will be hosted in Singapore. Mums, dads and children can form a team and enjoy the chance to play eSports together and watch 128 teams based in Singapore battle it out to be crowned as the 1st community winner. Watch players fight it out for the championship title, bragging rights, and the opportunity to be scouted by professional eSports teams. The tournament will be followed by a panel session on parenting in eSports on 29 Nov, 3.30pm where parents can hear about the life and careers of professional gamers and how they can support their child's interest in eSports and gaming.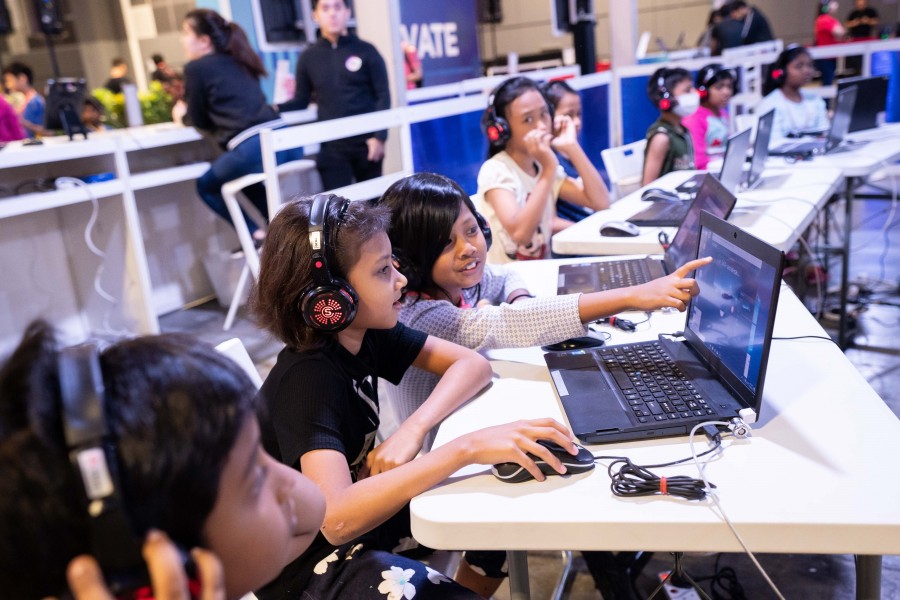 Registering your kid for the emerging tech workshops will give him or her the opportunity to innovate with tech and learn about emerging technologies such as Artificial Intelligence and Immersive Media. Through the workshops, they will have a chance to create an Augmented Reality world or dive into the world of Al with Halocode. 
Beyond all that, SG:Digital Wonderland 2020 is a fantastic opportunity for youths who are aspiring content creators to take part in the first "Making a Millionaire Creator" contest to kickstart their digital storytelling journey and win attractive prizes. Participants can attend an exclusive digital storytelling workshop run by the experts from Nas Academy team, where you will learn how to create stories to engage, relate and have an impact on your audience. The winning script will be developed into a video viewed by a million as well! 
Time at the festival will be informative, engaging and a refreshing change from your usual weekend routine. SG:Digital Wonderland 2020 is bound to leave you and your family challenged and inspired by new ideas and opportunities and help you thrive in the new world dominated by technology. We are already hooked, so don't miss this event happening on 28 and 29 November. See you online! 
Register and find out more about SG:Digital Wonderland – Special Edition 2020 here.
Subscribe to weekly newsletter from "Tickikids"