Cheery Family Activities to Get You into the CNY Spirit in 2021
---
Published 23 January 2021 at 17:34
Tickikids Blog Singapore > Digest > Cheery Family Activities to Get You into the CNY Spirit in 2021
---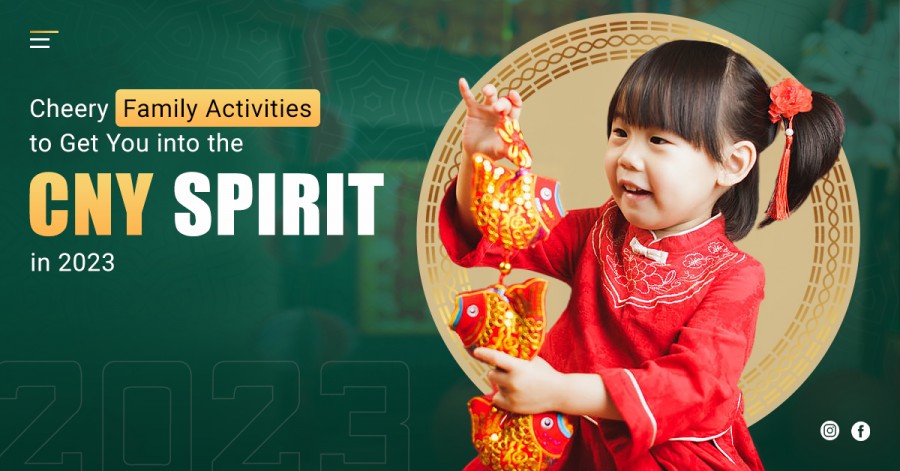 ---
Chinese New Year is a time when families gather to celebrate together and there is an overall feeling of happiness in the air. From baking, crafting, decorating to attending festivals and having themed family photo sessions, every element of the season brings a smile to your face and warmth to your heart. It is truly the most wonderful time of the year. We've put together a list of fun and cheery family activities to partake in and spend some quality time together.


Photo Credit: Esplanade Theatre, Mcimage / Shutterstock, Feepik / www.freepik.com


Want to get crafty this CNY and amp up your festive decorations but need some inspiration? Look no further than an online Paper-Cutting Decorative Light Box workshop as an acclaimed printmaker Lim Bee Ling shares her expertise from 19th February till 14th March 2021. Full of sparkle and smile, it's the fun and creative project by Esplanade Theatre that hosts it online via SISTIC Live in Mandarin with English and Mandarin subtitles. During this 1- or 2-hour workshop, Lim Bee Ling will keep creative little hands entertained in the lead up to the Year of the Ox. All you need is a pair of scissors, coloured paper and a crafty mind. Children from six to twelve years old will love making this paper light box as it provides a great festive embellishment for anywhere in the house. With simple step-by-step instructions and top tips along the way, you can chat away and compare your light boxes together. It is so touching to see the kid's creation come to life and their huge sense of pride at what they have created with their own hands. One supervising adult should be involved in the festive fun. These virtual workshops have a flat fee which is $18 per set that gives you access to watch it up to three times until 14th March 11:59pm.


Photo Credit: White Room Studio


Lunar New Year is a magical time full of bright decorations, lanterns, and joy. This period often calls for a hearty dose of cosy family days spent celebrating with several generations of the wider family. Those special moments deserve to be captured by someone who knows how to get exactly what you hope for and even more.
Having 12 years of experience in photographing over 7,000 beautiful families in Singapore, the photographers of the White Room Studio know how to fully take your special people on CNY spirit with a full-on themed photoshoot. This ever-popular studio offers their second-floor beautifully decorated with 40 colourful lanterns in different shapes where tradition meets modern elegance. Each lantern is carefully suspended from the ceiling and these traditional decorations make an enchanting contrast against the Studio's modern elegance. The rainbow-coloured lanterns and warmth of natural lights are luxurious in its richness and reflect the vibrancy and joy of Lunar New Year, to say the least. It also gives you exclusive access to the Peranakan corner for a romantic look, or a balcony against Fort Canning to add some nature and to their signature red wall for more huat! With a large range of the festive background options, White Room Studio is determined to make a photo session the highlight of your day.
Photo sessions this year are limited to 29 people on set and up to 10 people unmasked. The CNY package starts at $390 for up to four people ($20/extra pax) and the sessions are anything from 1.5 hours.


Photo Credit: ToTT Store


It's Chinese New Year baking season and there is no better way to hone your culinary prowess than at the ToTT Store's CNY Special baking workshops for families with kids. If you are missing those light, crumbly and very buttery cookies, but have never done much cooking at all, fear not, ToTT Store is here to enable you to create some traditional tasty treats. Prepare to be well and truly converted to Michelin-starred chefs under expert guidance. There is a host of sessions – both group and private – that will start from Sunday 24th January and run throughout until 6th February 2021 in their two state-of-the-art cooking studios at Century Square and Suntec from S$108 per person.
Choose from the tempting Light & Delicate Kueh Bangkit, Old School Sugee & Dahlia Cookies, 9-Compartment Cookies Tins workshops or equally fantastic Nutella Chocolate Tarts, Good Fortune Pineapple Donuts and Open & Close Pineapple Tarts masterclasses. But those seeking a more private hands-on experience need to look no further than 1-for-1 | ToTT x Light Organics: Delightful CNY Bakes workshop after which you will never need to return to the bakery aisle again. Make sure to bring containers to pack your special festive biscuits, as you will go home laden with wonderful baking for your family and friends.
With provided quality kitchen equipment, ToTT apron, all the ingredients for the class, detailed recipe printout enabling you to recreate the magic at home, celebrated chefs welcome families for hands-on, informal baking sessions. Here, one of the chefs breaks down the process of making CNY biscuits and other pastries in a discussion about tips, techniques and troubleshooting. You will have a chance to interact directly with this instructor and use a wide variety of kitchen equipment.
Be sure to consult the comprehensive ToTT Store website for booking information, discounts and class description.


Photo Credit:  Esplanade – Theatres on the Bay


Psst… A word in your ear: the annual Chinese Festival of Arts Huayi is back to celebrate contemporary Chinese arts in the Lunar New Year during these unprecedented times. Presented by Esplanade – Theatres on the Bay, it's the largest annual CNY art festival of its kind. The 19th Singapore edition of Huayi will continue to delight and inspire art lovers with an array of original artworks from the tightly curated and distinctive programme of the festival. Many of them were developed during the pandemic when there was a new impetus to innovate, challenge and develop ideas. With art for all appetites, there are events that we know are exceedingly good. Enjoy the premiere of six new works by Singapore artists newly commissioned specifically for Huayi 2021: Toy Factory Productions' All the World is One's Stage featuring four Singapore theatre veterans; Nanyin concert Fantasia presented in celebration of Siong Leng Musical Association's 80th anniversary; Reflections by contemporary Chinese music group MUSA The Collective; puppetry theatre production The Universe According to Niu by Paper Monkey Theatre; an immersive installation work Interspace by Ricky Sim, as well as one of four films Rooms from the dance series Dance en Scene by Cinemovement on Singapore contemporary dancer Albert Tiong.
Huayi 2021 brings you loads of inspirational music from local and overseas artists: Singapore's chamber music ensembles and symphony orchestras, Hong Kong sound artist virtually performing live with Singapore's music ensemble, dynamic images, music, space and installations alongside instrumental music, Chinese dance and drums.




Busting with festive crafts and filling your little ones with joy, this limited-edition OX-picious New Year Busy Box is cleverly designed to keep your kids and the whole family entertained for hours in the comfort of your own home. In the Busy Box, you will get everything you need to make yourself an Ox mask to ang pow lantern and dragon puppet. With all necessary tools, materials and easy to follow instruction sheet so neatly packaged and delivered straight to your door, crafting paradise await for you to make the Lunar New Year such a joyous time to remember.


Cook Family Reunion Dinner Together


Photo Credit: Dragon Images / shutterstock.com


What better way to celebrate the Chinese New Year than with the whole family? This provides an opportunity to meet, celebrate and spend time with not only immediate members of the household but the wider family, grandparents, aunts and uncles and their families. One way to cement this gathering is to cook together.
This can take the form of initially bringing prepared dishes that can be safely stored at the appropriate temperature. The next steps is a preparation of a communal meal, this can be the preparation of food, cooking and mixing. Cakes, pastries, and other such foods are great for little ones as there is squidgy fun to be had in stirring and kneading dough-like mixtures and even adding food colourings where appropriate.
For teenagers and adults, tasks requiring more care and skill are appropriate. You can share the activities of preparation of meat and vegetables, frying and roasting. This provides time together in communal space for catching up on life and laughter whilst sharing the pleasure and challenge of making a shared meal.
Finally, the meal can be enjoyed by everyone, taking pride in a delicious meal produced by their shared efforts. Bon Appetit!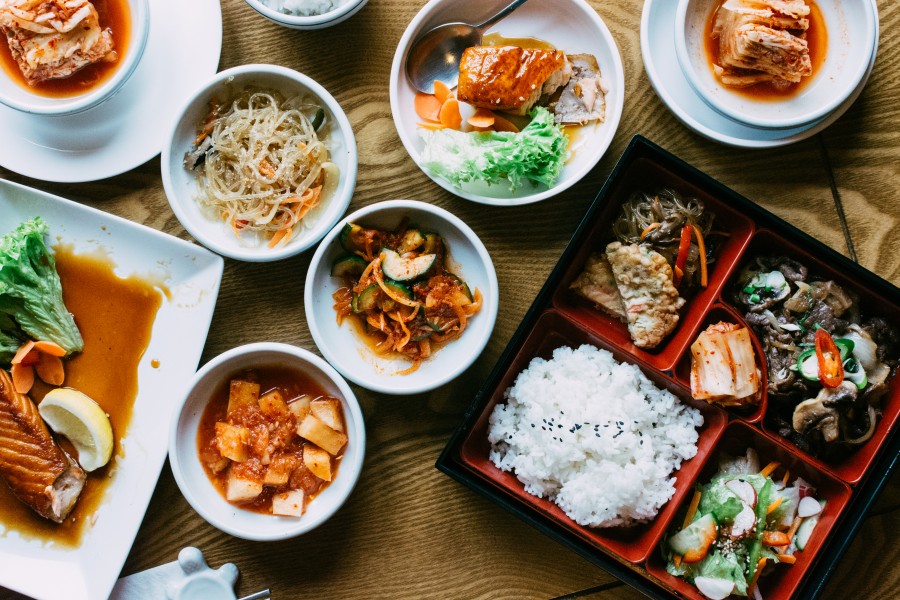 Photo Credit: Foodiesfeed / www.freepik.com


CNY is a great time to relax and enjoy good food with family and friends. What better time to enjoy a feast with specially prepared food requiring precious ingredients and exemplary culinary skills? This is where take-outs from restaurants come to the fore, you are safe in the knowledge that the food is made by professional chefs, and the quality of the dishes prepared are guaranteed. You simply enjoy eating. Simple and satisfying.
A variant of the takeaway meal is the semi-prepared meal. These are sometimes available from restaurants where they carefully gather the finest ingredients and carefully prepare them for you. You are provided with clear and simple instructions of the final steps such as frying, roasting or boiling. Complicated sauces are made for you as are complex food preparation techniques done by professional chefs. This gives you an easy shortcut to creating restaurant standard food at home and has proved popular.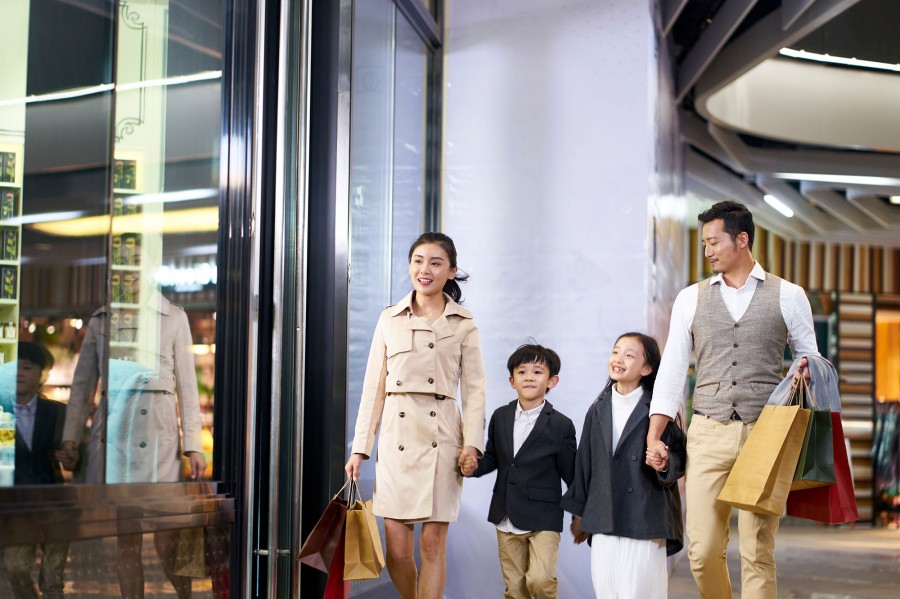 Photo Credit: Imtmphoto / shutterstock.com


Does your Lunar New Year spirit need a bit of pepping up? Singapore shopping malls are bringing some much-needed festive cheer and merrymaking with the Spring Festival Season. From photographing with the God of Fortune and Bull Mascot, festive gifts, deals and rewards to a visual feast of colourful lanterns, gigantic Wheel of Fortune and Chinese Zodiac forecast on display, there is a bumper crop of the best places in Singapore for CNY shopping in 2021 to turn the experience from a nightmare into a great day out.
By Anna Khan
Subscribe to weekly newsletter from "Tickikids"