September School Holiday Programs in Singapore 2021
---
Published 16 August 2021 at 18:33
Tickikids Blog Singapore > Digest > September School Holiday Programs in Singapore 2021
---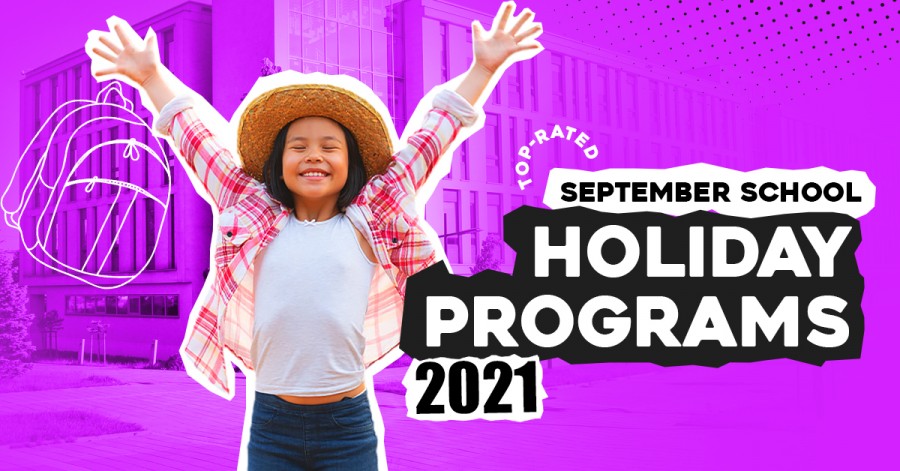 ---
It is about time to plan well-spent September holidays for your kids! Various workshops, camps, events, offline and online classes - Singapore is always ready to offer loads of options on how to spend quality time.
We at TickiKids have listed some of the most enriching and enriching activities for the children. Thus, kids will be refreshed and engaged, learn something new, and have a great time, guaranteed!
The world-renowned, award-winning British Council has prepared something special for the children this September! Holiday Study Camps welcome young explorers into the captivating journey around the globe. Kids will not just improve their knowledge of English but also use it as a tool for investigation, communication, and self-expression.
Young campers will be engaged in the group research projects, thus, developing communication skills. Also, they will make presentations, deepening the knowledge of the world around them and boosting intellectual curiosity, and take part in drama games, enriching their vocabulary and boosting creativity. And, of course, kids will have fun and participate in different games.
During their week of camp, students explore different topics while developing their written or spoken communication skills. 
British Council is well-known for the highly qualified and experienced teachers who are real masters of their craft. They know how to foster kids' interest in learning and nurture curiosity in young researchers. They always pay attention to the talents and needs of every child and parents can count on the individual meeting with the teacher where they can discuss the child's progress.
Camps are available for Early Years, Primary and Secondary students.
Dates: 6th - 10th September.
Age: 5-15.
Fees: S$736/week; S$30/two shirts (uniform); all prices include materials, certificate and 7% GST.
Contacts: contact@britishcouncil.org.sg.
Socials: Facebook, Twitter, YouTube.
Location:
Napier Road Centre: 30 Napier Road, 258509;
Toa Payoh Centre: 480 Lorong 6 Toa Payoh, #09-01 HDB Hub, East Wing, 310480.
Find Out More

Spend this September holiday meaningfully and make a social impact to the community with Kids and Co!
Kids & Co's community-focused holiday camps provide students with opportunities to apply classroom knowledge to solve real-world problems. In conjunction with the UNESCO International Literacy Day on 8th September 2021, they are conducting the "Lit Up the World" Camp - a week-long community project to raise awareness and remind people of the importance of literacy in empowering individuals, families, and societies (even for a developed country like Singapore!)
Children will be able to:
Improve their public speaking skills and gain confidence in communicating in a variety of situations
Deepen their interest in books, reading, and literature
Develop their community awareness and cultivate a strong sense of purpose
Develop critical thinking and problem-solving skills
Lit Up the World Camp is packed with fun-filled, educational, and experiential activities. Children will be engaged in various activities such as interviewing the public on commonly misread/misused words, having a librarian share their experience, working with preschoolers on a story-telling and reading buddies program, creating an animation flipbook, and a multi-sensory literacy excursion! The highlight of the camp is a literacy-focused community project - children will get to decide on the project and will be actively involved in its planning and execution. The project will end off with the children presenting their findings and reflections to their parents! Through these activities, children are able to develop their confidence and public speaking skills, raise their interest in books and reading, and develop a strong sense of purpose in their lives!
Visit their holiday camp page for more details.
Price: $580 per child for a 5-day programme including lunch, tea-break, a Kids & Co T-shirt, certificate, and all materials
Date: 6 – 10 September 2021.
Timing: 9am – 6.15pm.
Ages: 6 – 12.
Location: 3 Tampines Central 1, Tampines Plaza 1, #07-03 Singapore 529540.
Slots: 30 places.

 
For more than 60 years Marshall Cavendish has provided top-notch K-12 educational solutions in more than 80 countries. High-quality and engaging content, dedicated and expertised teachers and active learning in the classroom and beyond make every lesson here an exceptional educational experience. 

This September, Marshall Cavendish welcomes students to the fun-filled days of STEAM workshops. 
Mobile APP Development Workshop    
In this workshop, children will learn the fundamentals of Android app development and explore the possibilities of the MIT App Inventor tool. The theoretical part of the workshop includes learning of the core basic concepts like event-driven programming, conditional statements, and variables. And the theory will be supported with hands-one experience, as kids will learn to code and design their own apps, and try their hand at creation of simple mobile games.
By the end of the workshop, they will be able to create apps like calculator, translator, alarm clock and games like "Whack-A-Mole", pong, quiz and many more.  
Age: 13 and 14.
Date: 7 & 8 Sept 2021 (2-day workshop).   
Timing: 3pm - 5pm.
Registration Fee: $90 (excluding GST and admin fee). 
Location: Zoom.
This workshop is all about creating 3D print designs using Tinkercad. It is the perfect place for your kids to give free reign to their imagination and create the most fantastic 3D models. They will learn how to utilize basic shapes to make the most impressive models and learn how to use simple, yet efficient 3D modelling tool TInkercad to create unique 3D print designs.  
Age: 13 and 14.  
Date: 9 and 10 Sept 2021 (2-day workshop).  
Timing: 3pm - 5pm.
Registration Fee: $90 (excluding GST and admin fee). 
Location: Zoom. 
Exclusive offers for the TickiKids subscribers: 
Sign up for 3D Design workshop and receive a free 1-year subscription to a full 2D & 3D design course on MCEduHub.    
Sign up for Mobile App Development workshop and receive a free 1-year subscription to a mobile development app on MCEduhub
Enjoy 10% savings with Promo Code: TK10.       
Contacts: tel. (65) 6213 9300, marketing@mceducation.com  
Socials: Facebook, Instagram, LinkedIn, YouTube.
Location: Online via Zoom.
Find Out More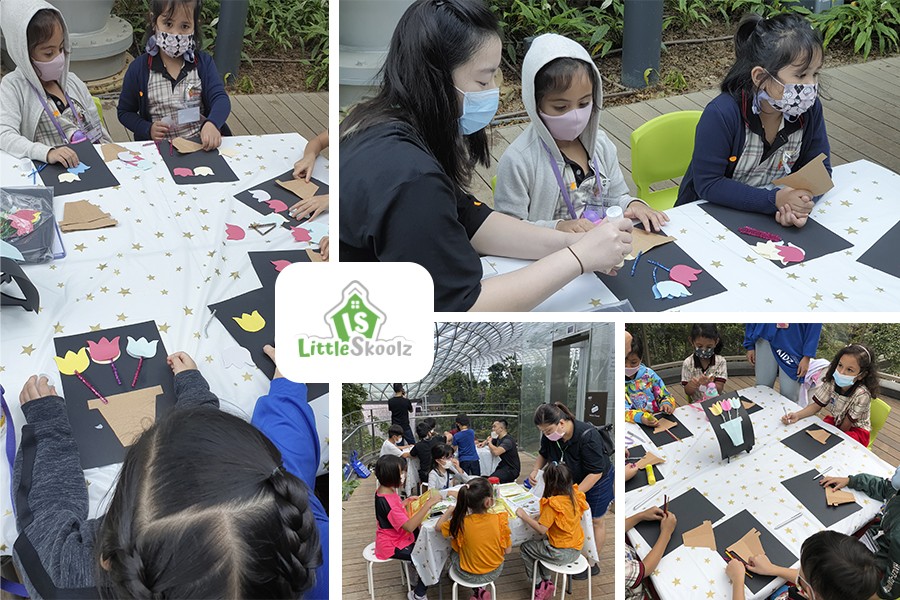 Little Skoolz offers an innovative approach to formal education aimed to boost kids' natural curiosity and creativity. This Edtech Company is well-known for its well-thought-out, catching, and enriching programs and courses. 
And this September, Little Skoolz welcomes kids on the walk inside the world's first indoor rainforest located at Jewel Changi Airport! 
The 90-minute Jewel Wilderness Explorer program is jointly developed by Jewel and Little Skoolz and provides the perfect possibility to explore the mysteries of real tropics in a convenient and comfortable environment. During the walk, kids will learn about the flora and fauna of the rainforest, and the role of rainforests in the environment. 
This journey includes six learning stations where young explorers will make crafts, take part in various activities and challenges, and get free admission to Jewel Canopy Park! Besides, after the end of the program kids will be able to stay in Canopy Park for as long as they wish!
Also, kids will have snacks and beverages and will get Jewel Stiker and Souvenir, and Wilderness Explorer Activity Booklet. 
Bring into the notion, the places are limited and there will be no more than 7 kids in a group, accompanied by an experienced and competent guide. The program will commence with a minimum of 5 participants.
Age: 7-12.
Timing: Sat to Sun:
1.00pm - 2.30pm;
3.00pm - 4.30pm;
5.00pm - 6.30pm.
Fees: $55 (U.P $70)
Contacts: +65 6702 207, chat@littleskoolz.com.
Location: 71 Ubi road #10-40 Oxley Biz hub, S408732.
Find Out More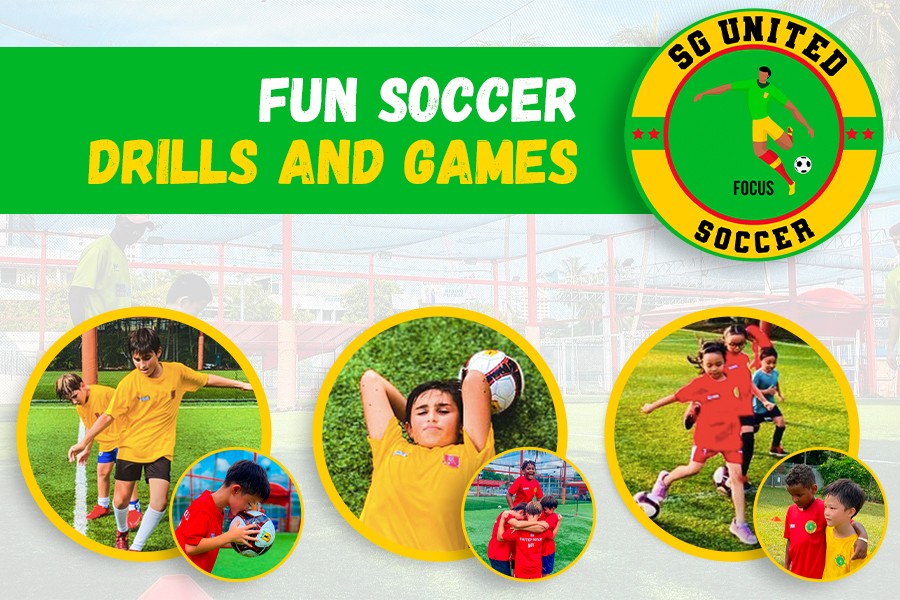 SG United Soccer is rightfully considered to be the expert in football training. Highly qualified coaches, well-thought-out training sessions that combine enjoyment and overall physical development of children make SG United Soccer the perfect place to train your future champions!
Outstanding football holiday programmes and top-notch personal coaching sessions are the hallmarks of SG United Soccer. All coaches here are former professional footballers passionate about this sport. And, they nurture love for football in their students turning every training session into warm and welcoming activity. They do not chase after records, instead, they make sure that children improve through football and grow their potential as the main motto here is "Football for all". 
Alassane Gaye, the founder of the school, is a former S-league player with more than 22 years of experience in the football industry. He lives by the motto of "Nothing is impossible" and helps children to achieve their fullest potential and boosting their resilience, leadership, accountability, respect, and patience.
And, one of the core values of SG United Soccer is team play. Children learn to communicate, work together and learn to be a part of a team. And it is a tribute to highly qualified coaches who develop players as individuals and yet teach them to work in the team. 
The coaches know how to create a high-energy, exciting and playful environment, so during this holiday coaching programme kids will boost their physical and mental health, have fun and make new friends. 
Dates: August - September.
Timing: 9 am-12 pm.
Age: 5-17.
Fees: 
$350 fee for 5-day camp;
$600 for sibling discount and for booking 2 weeks straight.
Contacts: WhatsApp +65 88385804, info@sgunitedsoccer.com.
Socials: Facebook, Instagram, YouTube. 
Location: Singapore Khalsa Association, 2 Tessensohn Road, Singapore 217646. 
Find Out More


STEM Institution was created by three passionate educators whose main mission is to provide impact education for everyone and turn every challenge into a learning opportunity. And they have created something special for these September holidays! Three enriching, catching, and creative programs will grip kids' attention as they will have fun and altogether get hands-on and book knowledge.
Robotics&Coding
This workshop provides well-rounded knowledge about the working principles of different microcontrollers (i.e. LED Matrix, button, compass, accelerometer) 
Students will develop basic book knowledge of coding and hands-on practice in electronics by exploring the built-in sensors and output devices of the microcontroller. And the main goal of the workshop is to show kids how technologies can help people solve different problems with ease. Kids of different age groups will explore different age-appropriate microcontrollers and robotic kits.
Age: 4-14
Minecraft Design & Coding
During this program, students will try themselves on the role of a game creator. They will learn the main principles of the design of the world in Minecraft, give the reins to their imagination and find out how to create masterpieces using pixel art. With their progress in Minecraft's creative mode, students will learn the essentials of Redstone and its possibilities. 
Redstone is the equivalent of electricity in Minecraft and with its help, students will build various innovative products and only the sky is the limit for their creativity!
Age: programs for ages 7-14
Roblox Adventures
This program focuses on the possibilities of the Roblox platform. Students will become real creators of their own game building the obstacles (Obby) and terrains within the Roblox platform.
Kids find out about the essential processes of game development: beta testing, debugging and feedback.
Also, they will be able to boost their presentation skills as all students will have to present their own creations in front of the audience.
Age: programs for ages 7-12.
Enjoy a 15% early bird discount (early bird discount only available for subscribers!)
Dates: 4 September - 11 September, See the website for the opening hours.
Age: 4–14.
Fees: 
For Single Programme: 300 SGD;
For Dual Programmes: 270 SGD;
For Triple Programmes: 255 SGD.
Contacts: +65 9244 0472, info@steminstitution.com  
Location: 226 Upper Thomson Road, Singapore 574358.
Find Out More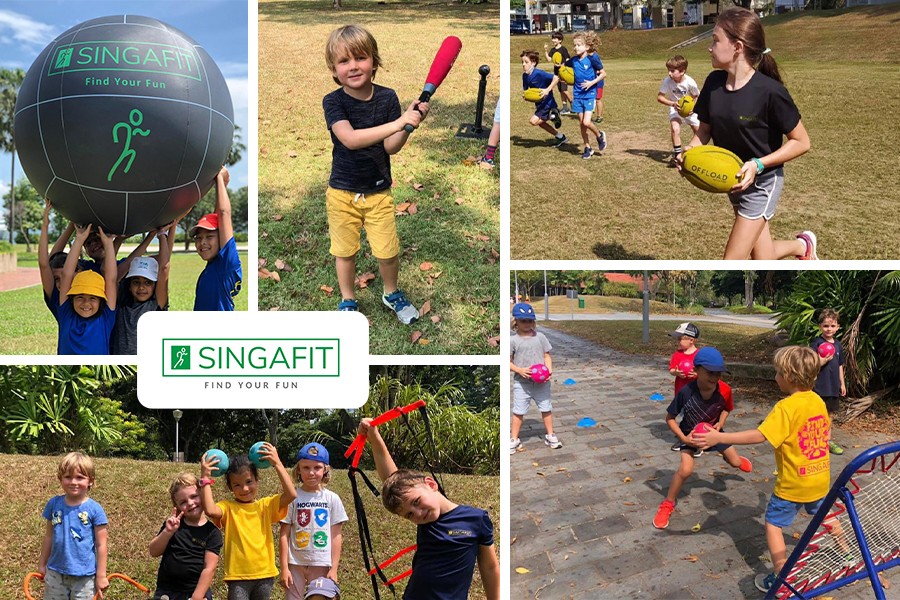 Singafit is a team of dedicated and passionate coaches who know how to foster a love for physical activities and how to develop kids' cognitive skills through a fun approach to sports. The distinctive feature of Singafit is C.A.R.E.S Value System (Courage, Appreciation, Respect, Effort, Selflessness) and every activity, every day in the camp supports and nurtures these values in children. They learn to work in a team, improve self-discipline and develop both mentally and physically. 
Multi Sports Camps by Singafit offer more than 30 different sports and 50 different activities, filled with fun, challenges and teamwork. The program of every camp is unique and coaches conduct unusual kinds of sport to enhance the list of common sports. Thus, kids can try their hand at Kinball, tchoukball, Capoeira, Archery Tag, Laser Tag, Circus, and Dance sessions. 
Attentive coaches can find an approach to every child and know how to engage them in different activities helping them to unlock their potential. They are experienced in steering kids' roaring energy on the right course so rest assured, kids will have fun, establish their health and make friends!
In case if you do not want to leave the comforts of your condo there is a possibility to bring the multi sports camps to you! Form a group of 4-5 kids and the coaches will customize the program of camps to the sports your kids like and will give sessions during the weekends, holidays or right after school.
Dates: 
6 September - 10 September;
20 September - 24 September;
27 September - 1 October.
Timings: 
Morning camps 9.30am - 12.30pm, Afternoon camps 1.30pm - 4.30pm.
Age: 3–13.
Fees:
Morning or Afternoon : $350;
Full-Day : $500.
Contacts: +65 8660 8321.
Locations: Bishan Park, West Coast Park.
Find Out More


GRAM'S Learning Centre is well-known for the meticulously planned edutainment programs that can unlock the potential of every child. The team of dedicated educators creates catching and enriching programs and classes so kids not just learn something new but also have fun and relax!

This September, GRAM'S has prepared something special for the children!
Here, kids will create their own canvas collage of Elmer the Elephant and will guide Elmer through the heart-warming story of friendship and good mood.
Date: 10 September, 10:30–12:30.
Age: 5–8
Fee: 1 pax: 55 SGD; 2 pax: 100 SGD; 3 pax: 135 SGD.
Kids will love this workshop, guaranteed! Here, young explorers will create handmade paper from recycled materials. So, it is not just entertaining activity but also an important educational meeting where children can learn more about conscious consumption, the necessity of recycling, and environmental friendliness.
Date: 08 Sep, 10:30 am – 12:30 pm, 09 September, 13:30–15:30.
Age: 5+.
Fee: 1 pax: 55 SGD; 2 pax: 100 SGD; 3 pax: 135 SGD.
September holidays are the perfect time to polish skills and knowledge! That is why here at GRAM'S parents can sign their kids in English and Chinese 1-to-1 sessions with an experienced and highly qualified teacher. These are the focused sessions aimed to solve a specific problem, so before the start parents should indicate the areas to work on (Oral, Comprehension, etc.)
When: 8 September 2020 - 12 September 2021, See the website for the opening hours.
Age: 6+.
Contacts: +65 64671258.

Socials: Twitter, Facebook, Instagram, YouTube.
Location: 144 Upper Bukit Timah Road #02-15 Beauty World Centre, Singapore 588177.
Find Out More
Subscribe to weekly newsletter from "Tickikids"