Top 10 Summer Holiday Camps in Hong Kong for Children & Teens in 2018
---
Published 06 June 2018 at 18:11
Tickikids Blog Hong Kong > digest > Top 10 Summer Holiday Camps in Hong Kong for Children & Teens in 2018
---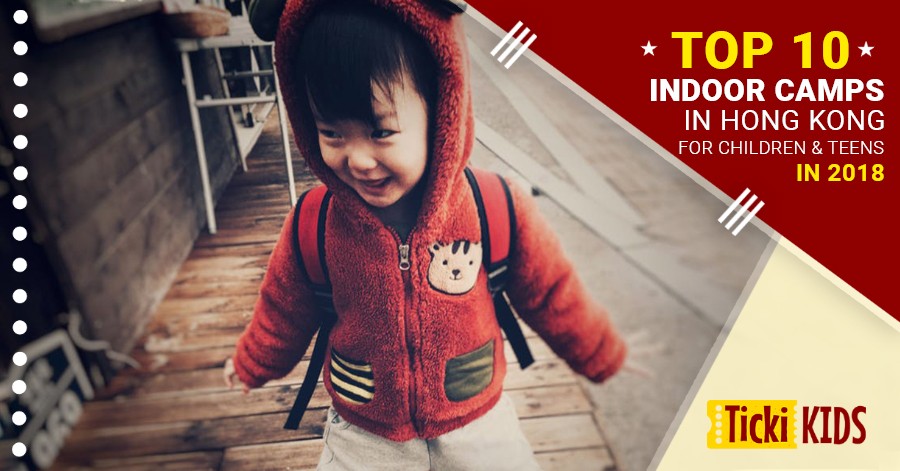 ---
Entertaining your children in Hong Kong can be a ticklish problem at the best of times, and it is even more complicated during holidays. TickiKids has put the thinking caps on and come up with a plenty of incredible ways to keep your kids busy, whatever the aptitude and their age.
Getting away from the hustle and bustle of school life in Hong Kong during the summer holidays offers an opportunity to combine a hobby with a summer camp where it is possible to master new skills.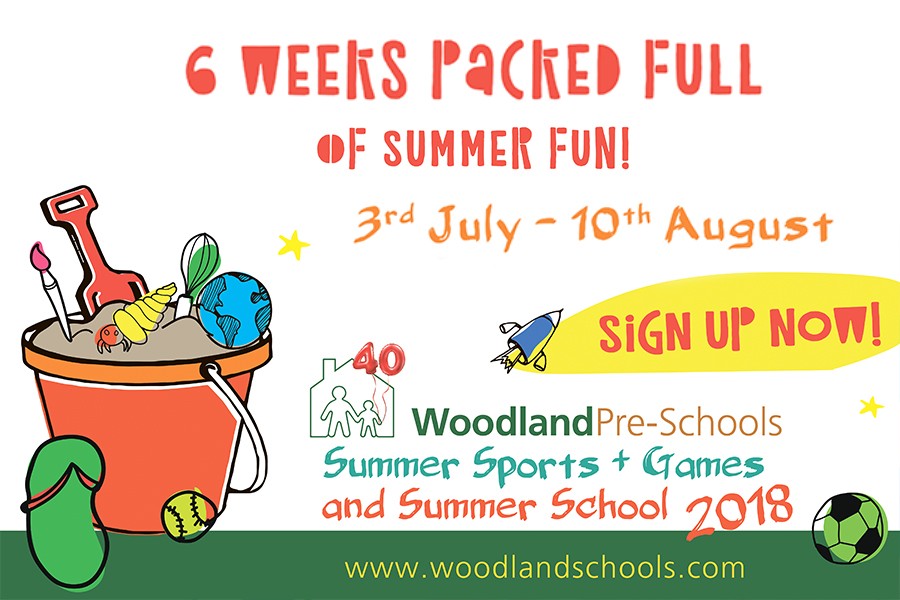 Photo Credit: image by Woodland Pre-Schools
Established in 1978, the Woodland Pre-Schools have spread across Hong Kong Island and Sai Kung and have been accredited in both the Montessori method and the traditional UK Pre-School standard. Throughout 40 years over 60,000 pupils have successfully passed through Woodland Pre-Schools, guided by its highly-experienced teachers from all over the world.
This summer holidays Woodland provides two different types of programmes for 2.8 to 7-year olds, and a separate Summer School for 6 to 32-month infant toddlers. They welcome kids at the Summer Schools, whatever their background, at 9 campuses located on Hong Kong Island and in Sai Kung.
These provide six-week long drop-off courses at Woodland. Each of the 6 weeks of the Summer School will feature a different theme. Each day of each week the team will focus on an entirely different approach to such themes as Drama + Music, Science + Coking, Arts + Crafts, Sensory + Messy play, Design + Construction. You can enrol either for 1 week or for the whole 6-week course. You can also mix and match your child's activities in the mornings and afternoons by signing up for both of the half day Summer Programmes!
Summer Sports & Games Programme is designed to engage children through a variety of active games: Fun Races and Active Games, Yoga Time & Relax, Core Skills (throwing and catching, dribbling and kicking, balancing and co-coordination). The 3-hour programme runs daily in the morning and afternoon and can be booked in conjunction with the Summer School.
For Under 3's Summer School provides toddlers with the chance to be introduced to different words, explore the world around them, the beach and sea, the world of senses through sensory play, learn new songs related to the weather.
The fee includes healthy snacks in the mid-morning and afternoon. Full day students need to bring a packed lunch.
Camp fees: For Under 3's – from HK$400 to HK$1275 per week. Check out the schedule and range of fees here.
Summer Sports & Games Programme – from HK$1980 to HK$2475, and for extended days from $2520 to $3150 per week depending on school and amount of weeks.
Summer School – from HK$1700 to HK$2600 per week, and for extended days from HK$2240 to HK$3275
Bus service is available at several schools. Please contact the Woodland Pre-Schools if you would like any further information regarding bus fee.
Dates: 3 July - 10 August 2018. Further details regarding Summer Pre-School Activity Calendar can be found here
Opening times: Monday- Friday, 9:00 – 16:00
Age groups:  Summer School and Summer Sports & Games Programme – 2.8 - 7 years old; Summer School for children under 3 years – from 6 to 32 months. 
Locations: Harbourside (G/F, 3 Aberdeen Praya Road, Aberdeen, Hong Kong); Montessori Academy (G/F to 3/F, On Fung Building, 110-118 Caine Road, Mid Levels, Hong Kong); Repulse Bay Montessori (G118-119, G/F The Repulse Bay, 109 Repulse Bay Road, Hong Kong); Beachside (G/F & 2/F, 35 Beach Road, Repulse Bay, Hong Kong); Kennedy Town (G/F, 1/F & 2/F, Hau Wo Building, 3C Davis Street, Kennedy Town, Hong Kong); Pokfulam (G/F, Commercial Complex, Wah Fu (II), Wah Fu Road, Pokfulam, Hong Kong); The Peak (81 Peak Road, The Peak, Hong Kong); Happy Valley ((Playgroup Annexe) 1/F Happy Court, 39E Sing Woo Road, Happy Valley, Hong Kong); Sai Kung (Shop D, G/F Marina Cove Shopping Centre, Sai Kung, New Territories, Hong Kong).
Find Out More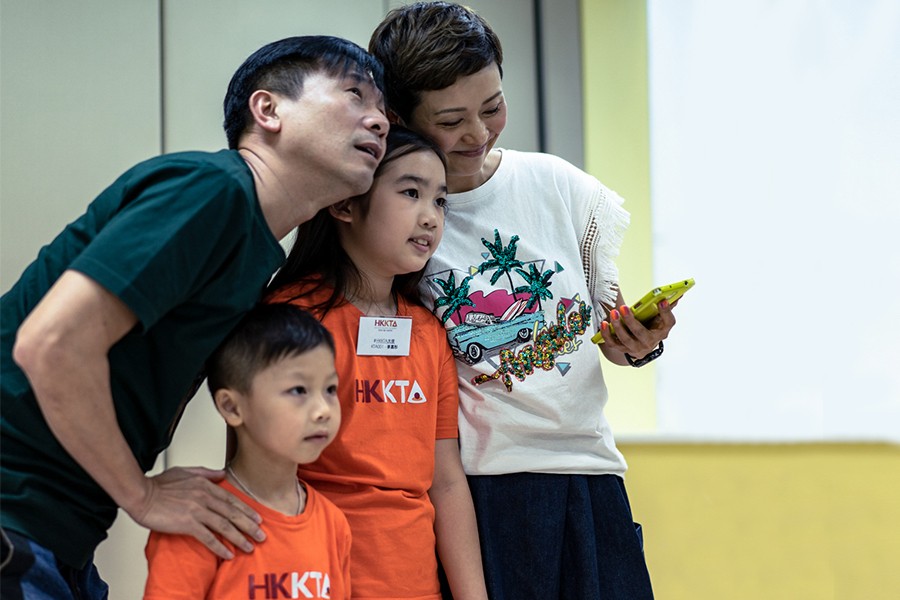 Photo Credit: image by Hong Kong Kids Talent Academy
The Hong Kong Kids Talent Academy (HKKTA) is a great source of pleasure for children who have chosen to use the facility of the multi-talented training courses based on the "Edutaintment" method. In general, all the subjects such as drama, singing, dancing and rhetoric enable kids to use a combination of information, knowledge, creativity and practical skills. The Academy is committed to enlightening children and their parents to the fact that such subjects affect many aspects of their lives in 21st century. They empower each child to develop their capability to create things, improve their aesthetic appreciation, interact with people and bolster self-esteem.
For the current summer holiday period, HKKTA has developed a series of outstanding acting courses for 4 to 10 year olds! The course components of the Academy curriculum were personally designed by the directors of drama, vocal, dance departments and a professional speech therapist, to enable young students to unlock their talents and creativity. Through the acquisition of skills and practical activity children will gain enjoyment, satisfaction and an immense sense of achievement, by performing at the end of the course and presenting what was taught to every child throughout the summer camp. Parents are welcome to attend all these events. All the relevant materials are supplied and group numbers are limited to 10.
The wide choice of camps will fulfil the needs and desires of different age groups, covering a wide variety of interests and abilities:
Dance classes: Tap dance, Funky Jazz Dance, Song & Dance (go-go-go).
Singing Classes: Classical and Pop Songs (Mix and Match), Sing Like a Disney Princess, Sing Like a Pop Star.
Drama Classes: Mini Musical Theatre Camp 'King Lear', Mini Musical "A Midsummer Night's Dream", Mini Musical "Billy Elliot", Mini Musical "Princesses & Heroes Party".
Speech and Communication Classes: Theatre Directing Mini Masterclass, Social Training Course, Communication and Social Skills classes.
Camp fees: within a particular six, five or ten-lesson course, the duration of each lesson is 1, 1.5 or 2 hours;
Dance classes: from HK$2,380 to HK$4,180
Singing Classes: from HK$2380 to HK$5800
Drama Classes: from HK$2780 to HK$3280
Speech and Communication Classes: from HK$3480 to HK$3800
The Academy offers early-bird discounts for people who plan ahead: 15% till 30th June and 15% till 15th July.
Special offer! Apply for 15% off if you enrol in 2 or more courses (could be combined for 2 children). Additional 15% discount for enrolment on 4 courses.
Dates: 16 July - 25 August 2018
Opening times: 9:00 - 18:00
Age groups: 4-6 years old and 7-10 years old
Locations: 12/F Parkview Centre, 7 Lau Li St, Tin Hau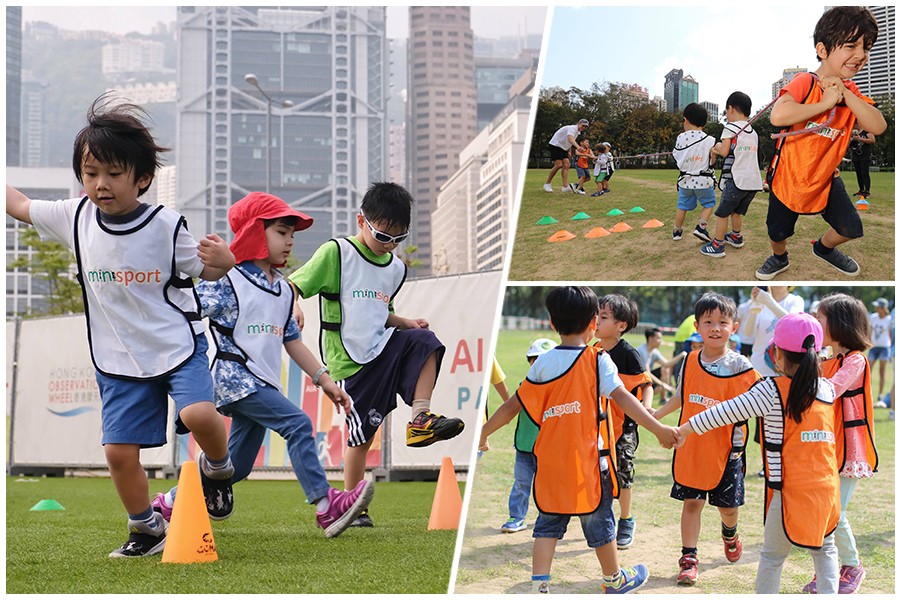 Photo Credit: image by Minisport HK
All kids deserve to enjoy sport! Bolstering youth sports participation, Minisport offers a great way for the children of Hong Kong to spend their school holidays, enables each child to realise his or her full potential through a combination of sport and play with exceptional tutors, and making new friends, along the way.
Minisport was founded in 2012. It is an enthusiastic group of sports educators that teach children aged 1.5-7 years multiple sports in schools, clubs and private residences around Hong Kong. Nowadays Minisport trains over 400 children per week within Hong Kong.
During the course of this year school summer holidays, Minisport is holding sport camps at 5 locations for 2.5 to 9 year olds. Their coaching style actively engages children in dynamic activities that develop skills and build confidence in the following sports: basketball, football, tennis, athletics, yoga, team building. Besides that, children will be involved in a range of party games, free-play time and team-building activities.
TENNIS CAMP (Scenic Villas, Pok Fu Lam) is an intensive tennis course, which takes place at Scenic Villas from 1pm to 3pm four days a week. Children aged 4-8 years will learn key tennis strokes, rules, etiquette and skills required for the game.
Camp fees: $1500 per child
Age groups: 4-5, 6-8
West Island School (Pok Fu Lam) with its semi-shaded roof & air-conditioned classrooms is open from 9am till 10.30am and offers an excellent range of activities in arts & crafts, T-shirt printing, Lego-building and others, enabling children to discover and develop their skills and strengths, within a supportive environment. Kids will be also taken to Repulse Bay Beach (depending on weather conditions) on the 3d day of each camp to enjoy beach party games.
Victoria Park, AIA Vitality Park, Kellett School Kowloon Bay Campus are ideal holiday camps which enable children to test themselves in a variety of sports such as football, basketball, yoga, tennis, athletics, rugby and participate in party games. These camps will be held at Victoria Park, AIA Vitality Park next to the stunning Hong Kong Observation Wheel or at the Prep Astro Pitch.
The quality of the training and support will help your children to achieve far beyond your goals and expectations.
Camp fees: HK$2200 per 1 child; HK$3900 per 2 children, HK$5300 per 3 children, HK$1766 per child for 4+ children
Dates: 3 July - 10 August 2018
Opening times: morning sessions 9:00 – 11:30; afternoon sessions – 15:00 -17:30
Age groups: 2.5 -9 years old, children under 3.5 y.o. shall be accompanied by adults.
Locations: West Island (Hong Kong, 10/F Rooftop West Island School), Victoria Park (Hong Kong, Victoria Park, Causeway Bay); AIA Vitality Park at Hong Kong Observation Wheel; Scenic Villas (Victoria Road, Pok Fu Lam); Kowloon Bay (7 Lam Hing Street, Kowloon Bay, Hong Kong)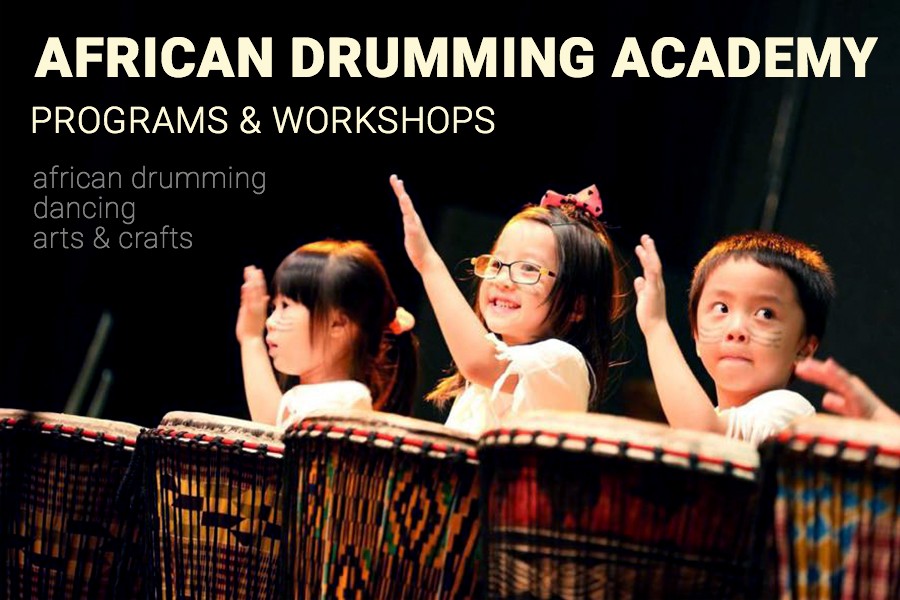 Photo Credit: image by African Drumming Academy
Variety is the spice of life! Being a leading African drumming and performance-training organisation in Hong Kong, the African Drumming Academy proves that diversity makes life interesting. The variety of programmes and workshops are carefully designed and conducted by native African teaching experts, that deeply immerse children, youngsters and adults in the world of African drumming, dancing, arts and crafts, and seamlessly blend it with drama and traditional games. Such a creative education enhances your aesthetic development, socialising skills, and body coordination, in addition to developing an awareness and understanding of African music and culture.
Their Serengeti Summer Camp embraces a tremendous set of three workshops including African drumming and dance, Adinkra Kente and African folk storytelling, African paper bead and instrument making.
The Serengeti, a name which is derived from the Maasai language and means "endless plains," is the theme for workshops this summer.
Adinkra Kente and African Folk Storytelling workshop is perfect as a parent-child mutual activity! Adinkra are visual symbols that represent concepts or thoughts. Creating traditional Ghanaian clothes, you will learn how to read Adinkra symbols.
African Paper Bead Making and Instrument Making is a workshop, where the emphasis remains on your creativity. Through the fun and hands-on experience, students will learn how to make paper beads, traditionally used as a jewellery, as well as a musical string instrument, called Kologo. Afterwards, you can take your own handiwork home and enjoy them! 
African Drumming and Dance workshop aims to boost young people's confidence and self-esteem, and sense of community! Students of all levels are welcome and are offered a 2-hour tuition in African drumming and dance.
All the materials you need are supplied. The Academy even offers its own certificate for those who attend all three workshops.
Camp fees:
$1500 for a 3-workshop Serengeti Package;
$1050 for a 2-workshop Serengeti Package including 1 workshop of your choice + Kologo Workshop;
$950 for a 2-workshop Serengeti Package including 2 workshops of your choice, except Kologo one;
$600 for a 1 Serengeti Kologo Workshop;
$500 for a 1 Serengeti Workshop of your choice, except a Kologo one.
Dates: 3 July - 23 August 2018
Opening times: Tuesday-Thursday, 10:00 – 12:00 for 4-7 year olds; 14:00 – 16:00 for 8-12 year olds.
Age groups: 4-7 years old, 8-12 years old.
Locations: Hong Kong 18/F, Foo Hoo Centre, 3 Austin Ave, Tsim Sha Tsui, Kowloon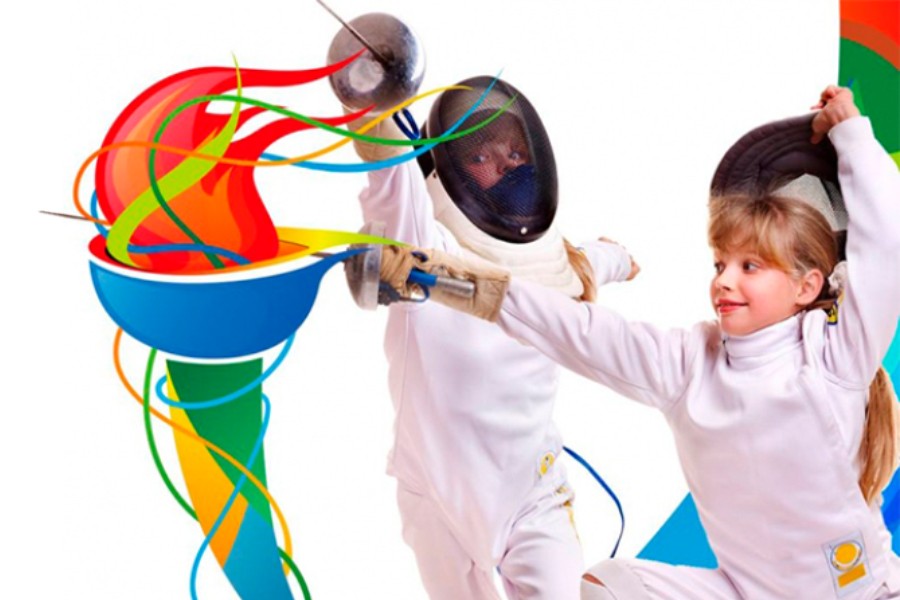 Photo Credit: image supplied by Fencing Master
If football, basketball, yoga, tennis, or swimming in the nearby swimming pool, are not enough to inspire your kids, perhaps the fencing lessons may do the trick. The Hong Kong Fencing Master offers a wide variety of fencing events for children and adults: from workshops to world-class training programmes. The systematic approach to the sport education they provide stems from an ethos fostered by the founder, Head Coach Lau Kwok Kin, the only fencing master (men's foil) in Hong Kong, who has participated twice in Olympic Games and 4 times in Asian Games.
This year English and Chinese Fencing summer camps with an Olympian will enable your children to hone their skills within the HK Fencing Master facilities at three atmospheric Hong Kong centres. The upcoming courses include 10-sessions with 2-3 sessions per week the duration of each is 1, 1.5 or 2 hours. The focus of the courses is on improving skills, developing hand-eye coordination, balance and quick reflexes. The workshop sessions with coaches provide the chance to learn and practise, and get professional feedback, even from an Olympian Lau Kwok Kin. There are courses to suit all levels of experience, so all children are welcome. From beginners to competitive fencers, each level develops specific areas, such as physical condition and endurance, agility, hand-eye-foot control and balance, foot & hand work and technique, sportsmanship, strategic and tactical skills etc.
Camp fee: from $3600 at San Po Kong and Ho Man Tin; $5400 at Central for 1.5 hours; $7200 for 2-week HeadCoach Summer programme with  a 2-time Olympian Lau Kwok Kin.
Dates: 5 July - 16 August 2018 
Opening times: Monday – Friday. 10:00 – 18:00
Age groups: "Petit" for 4 to 6 year olds, "Musketeer" for 7 to 12 year olds.
Locations: San Po Kong, Ho Man Tin, Central
Find Out More


Photo Credit: image supplied by ThePatsy
ThePatsy's Summer Camps 2018 were set up to be the outstanding way of spending school holidays, through their attendance will result in each of your little ones becoming a real mini MasterChef in their own right.
Cooking is a valuable life skill that lays a solid foundation for good health, great lifetime habits and encourages creativity. Believing that every child should have an opportunity to learn how to cook and enjoy the process of making a tasty meal, ThePatsy has established its PatsyStudio, which gives budding chefs a fun and safe environment to learn cooking basics. Besides introducing children to the joy of cooking, PatsyStudio's workshops aim to reveal insights into the origin of the products, making students think about the nutritional value of their food.
ThePatsy's Summer Camps are designed for children and teens aged 7 to 18 years. All sessions will be led by professional chefs to introduce different culinary techniques, ensuring a healthy diet and establishing the importance of kitchen hygiene. Small group sizes mean there is plenty of individual tutoring, while the camp options available are: one-day workshops running Monday-Friday from 16th July to 31st August 2018 from 10:30 to 14:00 with a different focus each day. The price of HK $980 includes light lunch, all relevant ingredients, supplies and materials. The camp fee shall be paid at least 14 days in advance.
The extensive list of 14 workshops – for both new and experienced cooks – Stained Glass Shake Shake Cookies & Handmade Sprinkles, Puff Pastry & Healthy Savoy & Sweet Pop Tarts, Cutie Bun Buns, Baked Salmon Bacon Dip/Baked Churro Bites, Rainbow Chiffon Cake, BAKE & Decorate Unicorn Cake or Star Wars Cake, Handemade Rainbow Spaghetti & Rainbow Bow Tie Pasta, Unicorn Meringue, Taiwanese Beef Noodle & Paw Paw Marshmallow, Pusheen Cakesicle, Handmade Soap & Essential Oil Diffuser Stone, All Natural Sunscreen, Natural Mosquito Repellent & Natural Lip Balm, Preserved Flower, Orecchiette & Meringue Cookies.
Single or multiple workshops are available for booking.
Camp fee: HK $980 per child for a one-day workshop. 5% Early-Bird Discount for registration on or before July 1, 2018. Booking 5 or more classes will attract a 5% discount off the total fee. Additional 5% discount for siblings subject to booking the same class. Please note, the discount will only be offered to the second child and above.
Dates: 16 July – 31 August 2018
Opening times: Monday to Friday from 10:30 to 14:00 (3.5 hrs)
Age groups: aged 7-18 years old
Location: 7/F, Flat A, Po Chai Industrial Building, 28 Wong Chunk Hang Aberdeen, Hong Kong
Find Out More




Photo Credit: image supplied by Flex Studio
If you want your kids to achieve a noticeable improvement in health and wellbeing, Flex Studio is ideal for giving you experience and exposure to the life of wellness.
Established in 2005, Flex Studio has broadened its wide range of classes, including more forms of Pilates, Yoga, Xtend Barre and cardiovascular training. In addition to this, the second brand new studio in Central helped expand FlexKids programme, introducing to the world-class Pilates equipment and currently hosting regular wellbeing and fitness workshops by local and external experts.
Former professional ballet dancer Anna Serafinas Luk and Pilates & Yoga guru Heather Thomas Shalabi, the co-Directors of Flex Studio, have combined long-term practical and teaching experience. Together, they have assembled a team of Hong Kong's finest and fully qualified Pilates, Yoga, Xtend Barre and Fitness trainers to help you tone, lengthen, strengthen, stretch and breathe. Attending Flex Studio, you are not just going to the gym – you are changing your life.
It is about time to keep your children entertained and active during the summer school holidays with a selection of engaging and immersive Summer Camp classes including Hip Hop, Pilates Allegro, AntiGravity® Suspension Fitness, AntiGravity® Aerial Yoga and AntiGravity® Aerial Performance!
Example: 5 Hip Hop Classes from Monday 25 June to Friday 29 June 2018 only for Hk $1300
Camp fee: HK $1300 per child for five-day camp classes, the duration of each is 55 minutes.
Dates: 25 June – 13 July 2018
Opening times: Monday to Friday from 14:30 to 17:25.
Age groups: 6-11 years old and 11+ years old.
Locations: @SLAND SOUTH, Shops 308-310, One Island South, 2 Heung Yip Road, Wong Chuk Hang; @CENTRAL, 3F and 4F Man Cheung Building 15-17 Wyndham Street, Central.
Find Out More


Photo Credit: image by Artify
"Artify" is more than just a studio for routine drawing classes. As the name itself suggests, it is a movement that seeks to bring art into a community and every aspect of life through the practice of visual arts! By learning different art mediums, we explore, cultivate and grow the creativity that is within us. All children are welcome to join Artify studio in "artifying" by making more beautiful arts.
This summer Artify offers three super fun programmes:
CREATIVE GAMING programme is designed for 3 different age groups: for children aged 3-5 years, 6-8 years and 9-11 years. Tuition is in four 1-hour sessions per day. It will build up children's patience, discipline, imagination, memorization, critical thinking and social skills through playing different board games.
Fee: $480 for 3 to 5 year olds, $500 for 6 to 8 year olds, $520 for 9-11 year olds.
Dates: June – August 2018
Opening times: Tuesday 13:30-14:30, Wednesday 9:00 – 10:00 and 10:00 – 11:00, Thursday 13:30 – 14:30.
KEY ELEMENTS OF DRAWING programme is designed for children aged 9-11 years. Tuition is in four 75-minute sessions per day. Children will learn more about colours, lines, shape, texture, value, space & form through basic theories, observation and drawing practices.
Fee: $680 for 4 sessions
Dates: 6, 13, 20, 27 June 2018; 4, 11, 18, 25 July 2018, 1, 8, 15, 22 August 2018
Opening times: Wednesday 16:15 – 17:30
INTRODUCTION TO OIL PAINTING programme is designed for children aged 9-11 years. Tuition is in four 75-minute sessions per day. Your little ones will be engrossed by an introductory level of oil painting, where they will be able to explore combination, mixing colour and landscape painting with impasto.
Fee: $780 for 4 sessions
Dates: 6, 13, 20, 27 June 2018; 4, 11, 18, 25 July 2018, 1, 8, 15, 22 August 2018
Opening times: Wednesday 17:30 – 18:45
Location: Shop No. 49-51, G/F, Ming Tak Shopping Centre, 10 Pui Shing Lane, Tseung Kwan
Find Out More




Photo Credit: image by Techbob Academy 
Techbob is an early tech, modern, forward-thinking academy, which embraces new opportunities within teaching and learning. Techbob also focuses on shaping the tech-driven and innovative mindset. This year's summer camps offer a full range of Robotics, Coding, Engineering, Architecture & Math. The camp will develop logical mindset, design development, critical thinking and problem-solving skills for your children. All classes are designed according to various skill levels and ages to match student's needs. The Techbob academy regularly updates the curriculum getting information from the sources and institutes of tech innovations such as Silicon Valley, Massachusetts Institute of Technologies and other US organizations.
Introduction to Robotics – for 6-9 year olds. Robotics & Electronics. Explore simple robotics, programming logic, and structural design. Learn simple coding to control individual components of the robots. Develop critical thinking and problem-solving skills. 9-lesson camp / 2-hour lessons.
Adventures in Robotics – Robotics & Electronics – for 8-12 year olds. Understand different technologies in robotics. Learn the method to control the robot behaviour by programming individual components. Cooperate with peers to solve problems. 9-lesson camp / 2 hours per lessons.
First Step to Coding and Robotics – for 3-5 year olds. Robotic and Coding. Understand the way how computer executes programmes. Solve problems by instructional way. Learn using basic programming method such as the loop. 18-lesson camp / 1 hour per lesson.
Game Coding with Scratch – Game Coding – for 6-9 year olds. Understand coding concepts. Learn game design fundamentals. Develop simple coding techniques. Get used to solving problems by careful planning. 9-lesson camp / 2 hours per lessons.
Advanced Coding Concepts – Advanced Coding Concepts. for 7-12 year olds. Build a sense of self-awareness by hands-on experience. Trial and error to solve challenging problems and debugging programme with patience. Learn more programming concepts and techniques, such as different varieties of functions. 9-lesson camp / 2 hours per lessons.
Mathletics – for 3-18 year olds. Mathletics emphasises an understanding of math concepts, and will supplement necessary exercises to match student's individual needs. Mathletics covers full K1 to S6 local & international curricula and provides periodic assessments to students. 18-lesson camp / 1-hour per lesson.
Little Architects – Architecture – for 3-18 year olds. Apply knowledge of cross-disciplines and problem-solving skills. Develop presentation skills and confidence. 9-lesson camp / 2 hours per lessons.
Young Entrepreneurship – Entrepreneurship for 7-18 year olds. The program integrates theory and practice and includes business and entrepreneurship lessons, workshops, pitching and tech company visits. Students will have an opportunity to receive comments and learn from guest critics who are actual entrepreneurs. 9-lesson camp / 2-hours lesson.
Camp fee: $4500 for a 9-lesson or 18-lesson camp subject to the course.
Dates: mid June till August 2018
Opening times: Monday – Saturday. 9:00 – 19:00
Age groups: 3-5, 6-9, 7-12, 3-18, 5-18. Group numbers are limited to 6.
Locations:  South Horizons: Shop 307, 3/F, Marina Square East Centre, Ap Lei Chau ; North Point: Shop B49, B/F, Provident Square, 31-43 Wharf Road, North Point; Kowloon Bay: Shop S100, Level 2, Amoy Plaza, 77 Ngau Tau Kok Road, Kowloon Bay; Tai Kok Tsui: Shop B 2/F, Elex Building, 131 Tung Chau Street, Tai Kok Tsui; Yuen Long: Shop 203, 2/F, Yuen Long Centre, 51 Sau Fu Street, Yuen Long. 
Find Out More


Photo Credit: image by BabySteps
The development of a child's inborn abilities is the most important goal established by responsible parents and BabySteps' certified specialists and teachers. 
BabySteps' unique, premium playgroup courses and methods are a reasonable approach that is tailor-made to the needs of each child, enabling them to acquire new skills through the development of five senses: sight, hearing, touch, taste and smell. Being focused on individual needs and positive group dynamics, the classes are held in small groups that gives more personalization to each participant.
During the summertime, BabySteps offers your little ones summer camp programmes that are run at its quiet, hygienic and kids-friendly venues with natural lighting and optimized for children's brain activity with a temperature of about 18-22 degrees Celsius. 
Summer Camp and Mandarin Camp programmes include Science, Cookery, Summer Splash and Art Jamming sessions that will immerse your kids into fun activities, developing their social and life skills.
Camp fee includes a play pass - unlimited access to BabySteps' facilities, snack bar and salad bar. All classes will be held in English (Summer Camp) and Mandarin (Mandarin Camp).
Camp fee: HK$3800 for a 10-Class Mandarin Summer Camp (3-5/6-8 years);
HK$2660 for an 8-Class Babysteps Summer Camp (3-5/6-8 years)
Dates: 2 July – 31 August 2018
Opening times: Monday – Saturday, 9.30 - 18.00.
Age groups: 3-5 years old, 6-8 years old
Location: 25/F, 2501-02 Universal Trade Centre, 17-19 Caine Road, Central, Hong Kong
Find Out More
By Anna Liashchenko
Subscribe to weekly newsletter from "Tickikids"