Mother's Day Gift Guide 2022 in Singapore
---
Published 08 April 2022 at 23:08
Tickikids Blog Singapore > Digest > Mother's Day Gift Guide 2022 in Singapore
---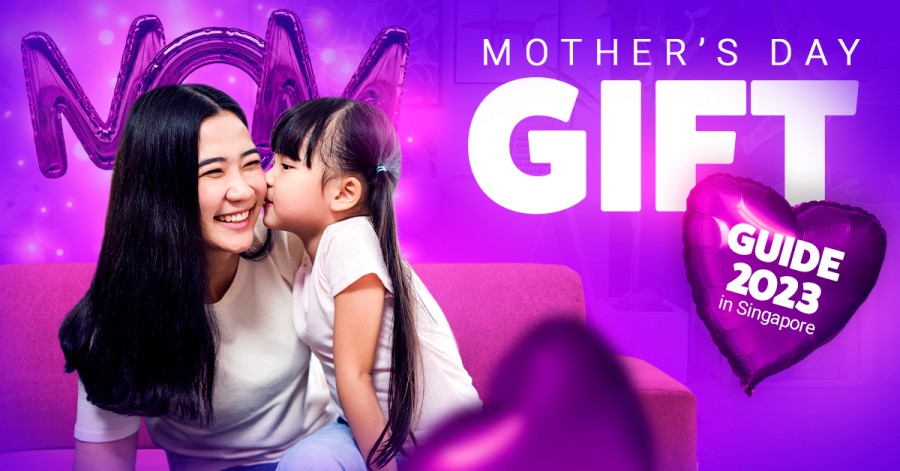 ---
Every day our mothers take care of us, pray for us, worry about us, and support us. Naturally, we do not take this care for granted and nurture our moms with the same amount of care. However, there is one special day when we can show all our gratitude and love to our beloved ones. 
Mother's Day in Singapore is celebrated on the second Sunday in May each year. It is our chance to show our mothers how much they mean to us so every year we prepare something special for them! Unfortunately, due to the remaining restrictions, family gatherings in public places won't be the best option to celebrate this day. However, we've got you covered! Here are some tips and ideas on how to make this Mother's Day unforgettable for the most important person in your life!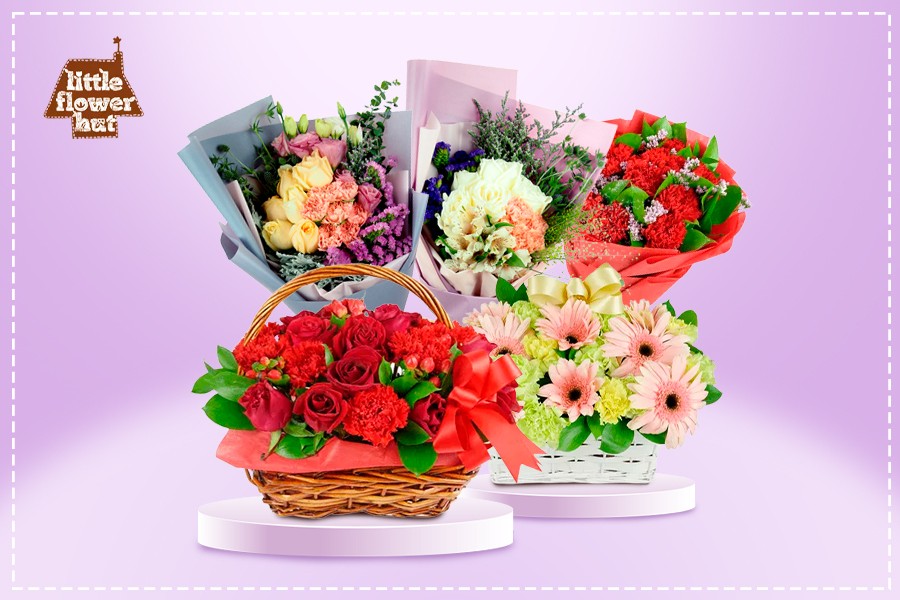 Image Credit: Little Flower Hut
Nothing can beat a beautiful bouquet of flowers for your beloved one on any occasion, let alone Mother's Day. 
Still, there are some traditions and symbols that you can follow to make this gift even more memorable.
Carnations are said to be the official flowers of this holiday as they represent maternity. Colors here also have a special meaning. For example, white carnations are presented to the mothers whose own mothers have passed on. Daisies are the perfect present for moms-to-be as they represent new beginnings and motherhood. And let us not forget about roses, which are one of the favorite flowers of all women.
One of the most well-known florists of Singapore, Little Flower Hut offers something special for the most important women in our life. Their selection of bouquets for Mother's Day is full of items that present timeless love to your mother, your appreciation for her understanding, and compassion.  
To make this present even more meaningful and personal, you can ask professional florists of Little Flower Hut to create a bouquet out of your mom's favorite flowers. And, rest assured, it will be created with the freshest flowers. 
The delivery service is top-notch here, so you can order a $0 same-day delivery and your mom will receive it in no time. And, they have a Mother's Day flowers sale with discounts up to 50%.
Do not miss an opportunity to make your mom happy with a beautiful, meaningful symbol of your love.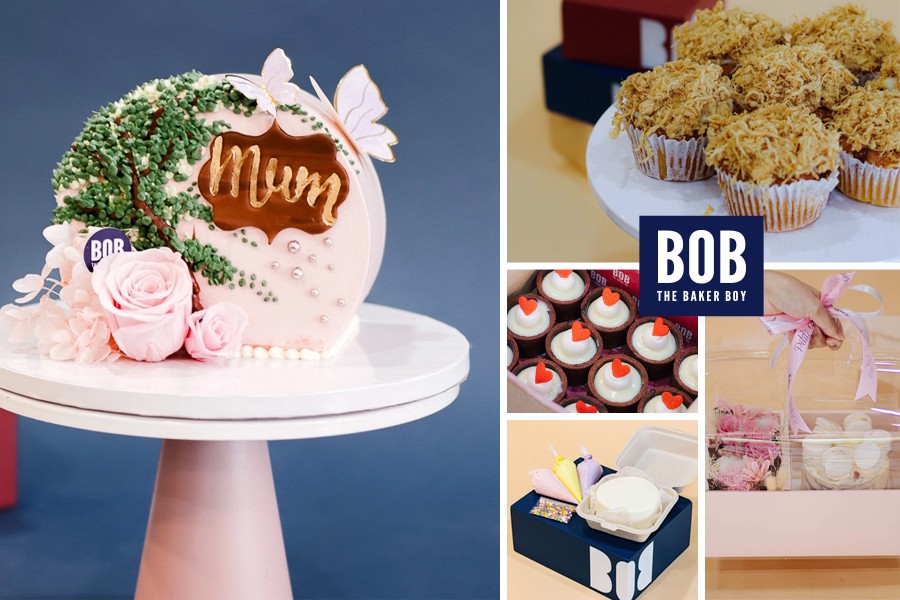 Photo Credit: Bob the Baker Boy
Moms do wonders in the kitchen. They bake cakes for our birthdays, make cupcakes for tea parties, and pies for dinner. And now it's time for us to return the favor! You can try to bake a cake for Mother's Day and that cake will carry a portion of your love.
But if you know that after you make the cake, the whole kitchen will look like a ruin and your mom will have to clean it up for hours afterward, it is better to order the cake from a reliable homegrown bakery.
Bob the Baker Boy is a Singapore's customized bakery well-known for its delicious, creative cakes. Here you will get an Instagram-worthy designer cake that is yummy, made of fresh ingredients and affordable. This Mother's Day the team of Bob the Baker Boy surpassed themselves and created a gorgeous customized cakes with lemon, hibiscus, and vanilla flavoring (69.90 SGD). Or, if your mother is not a sweet tooth, you can treat her with Chicken Floss Muffins made with Bee Cheng Hiang (39.90 SGD). If you want to add some personal touches to the present, you can order a DIY Bento cake and decorate it on your own! Yet, no matter what kind of cakes or cupcakes you choose, rest assured that they will be tasty, fresh, eye-pleasing, and mouthwatering.
This bakery also specializes in cakes that are customized to the Asian palate - they are lower in sugar, soft, moist, and use traditional ingredients and flavors. 
Bob the Baker Boy creates artisan cakes out of the top-quality and freshest ingredients for more than 8 years now. And you can definitely entrust their team of pro bakers the task of creating the best foodie present.
Photo Credit: Oh Dear Studio
Take a look at your mom's gallery on her phone. There is a 100% guarantee that it is filled with photos of her kids, her spouse, and perhaps, some pictures of the flowers that she grows in her garden. There will be photos of the parties organized for the children, maybe, some photos of the kids on the vacation or somewhere in the middle of the family walk in the park.
And we know that our mother was there too, at the walk, on the vacation, at the party but she is nowhere to be seen in the photos. How is it possible? 
Firstly, as a rule, our mothers are the ones who take pictures. Secondly, they are well-known for their love to delete images with them because they are not satisfied with how they look in the photo. 
So, it is a great time to celebrate this Mother's Day with a photoshoot dedicated to your mother. And there is the perfect place and a photographer who can capture the most precious mother-and-child moments or pay a tribute to her glory.
Oh Dear Studio, located in a picturesque colonial shophouse in Blair Plain, is one of the most charming, candid, and cozy locations you can find in Singapore. This place is filled with natural light thanks to the signature French-style full-glass windows and has vintage and elegant vibes. And, Melody Lin, an experienced photographer is eager to capture the sincere emotions and beauty of your mother.
Melody has a gift for portraying real emotions framed in the elegant and tasteful settings of the studio. For this year's Mother's Day Melody has created two beautiful and magical floral settings where you can create your own story. You may order a photoshoot (390 SGD, 30 minutes session up to 4 pax) for your mother, or a mother-and-child session, or even a photoshoot for a family! And, trust us, these visual heirlooms will be priceless for your mom and your family! As they imprint the precious moments together with the most important person in your life. 
The examples of the photos made at Oh Dear Studio you can see here. For more details feel free to contact Melody via WhatsApp 97383447.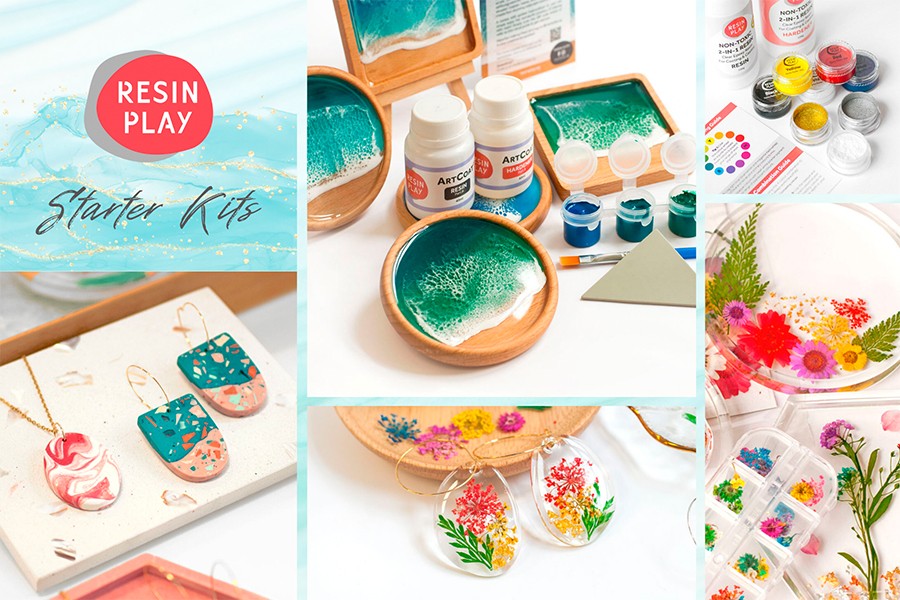 Photo Credit: Resin Play
Do you remember when your mom made you a costume for a party? Or how she helped you draw a poster for a school project? Actually, our moms are very creative people, but routine and chores often deprive them of the opportunity to create. And now is the time to give them one. And, perhaps, it will become their new hobby.
With beautiful and thoughtful starter kits from Resin Play, moms can create beautiful earrings or trinket trays with their own hands. And, trust us, they are going to love the very process of creation as it is very similar to that of meditation. It is a possibility to forget about the stresses of everyday life and focus on the here and now. 
And, it is a great chance to present your mom with flowers that will last forever! And with every glance on this tray or these earrings, your beloved one will remember the one who gave her this present. It does not matter if she is a novice or a professional, she will be able to create a masterpiece with help of the well-rounded video instructions and convenient tools and materials. For example, the Flowers Forever Earrings Starter Kit includes high-quality Non-Toxic 2-in-1™ resin, dried pressed flowers, metal leaf flakes, and tools so it is possible to create three pairs of real flower earrings. 
In addition, it can be the perfect bonding experience! Resin Play offers splendid workshops where you and your mom can learn to make Flower coasters and pendants or a Marbled trinket tray. There, you will learn a new hobby under the attentive supervision of experienced instructors. And, their workshops are not limited by these two options: here you can find a list of all workshops you can choose from. For more exciting news and offers, follow Resin Play on Instagram, Facebook and Telegram. You may also WhatsApp them at 87383404 to book an appointment to visit their fun store.
Also, Resin Play offers a pleasant discount dedicated to Mother's Day so do not miss an opportunity to benefit from it.
Organize a Spa day for your mom!
Photo Credit: Pixabay
There's nothing compared to a relaxing massage after a day of endless chores! And your mommy will definitely appreciate that. 
Attentive kids can find many ways to materialize this wish that can fit any taste and budget. For example, you can present your mother with a massaging tool like a neck massager or even a massage chair so she can spend some quality time on herself every day.
Or, you can organize a whole on-site SPA day for your beloved one, from full body and back massages to facial and nail treatment.   
Staycation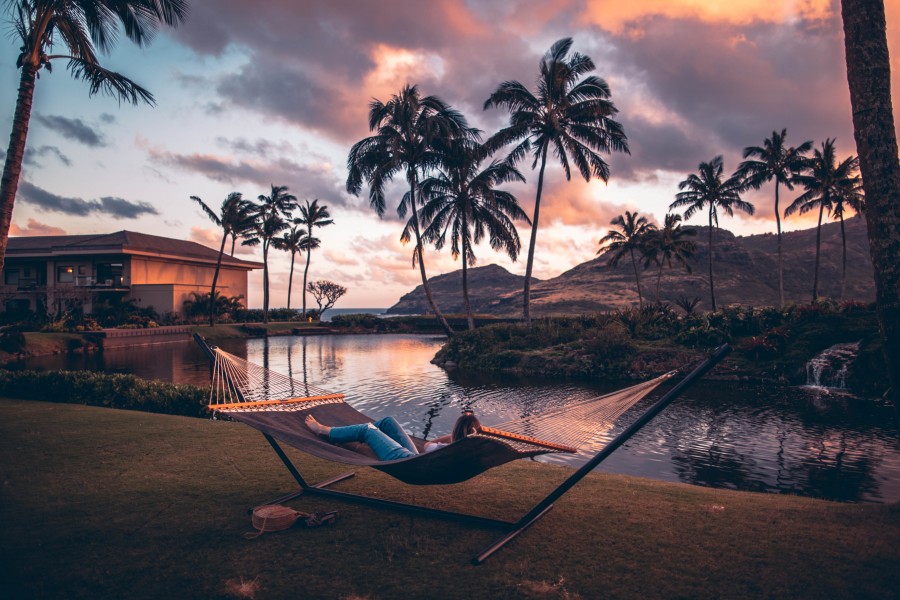 Photo Credit: Unsplash
We all love traveling and our moms are not an exception. Traveling is the perfect possibility to get some rest and catch up on our home! Sometimes even a staycation in one of the best Singaporean hotels can bring the same vibe of traveling especially when it comes to some cool activities offered by a hotel. We are sure that your mother will take heart in a yoga session on the sunset, for example, or a five-course gourmet set dinner. 
And, what's great, you can order an individual staycation or take an opportunity to make this Mother's Day a special bonding time for the whole family.
Add some lovely decorations to the mom's home style
Photo Credit: Unsplash
Moms are masters at making the home cozy. They are fans of plates, pillows, bedspreads, pictures, and anything else that makes a home more beautiful and comfy.
So one-of-a-kind designer homeware will be a great present. Or, you can think of the great kitchenware that your mom has always wanted, for example, a great casserole or a rice maker.  However, if you are planning to buy something voluminous, it is advisable to consult with your mother beforehand. We want to make her happier and not to present her with the unwanted large deep fryer, right?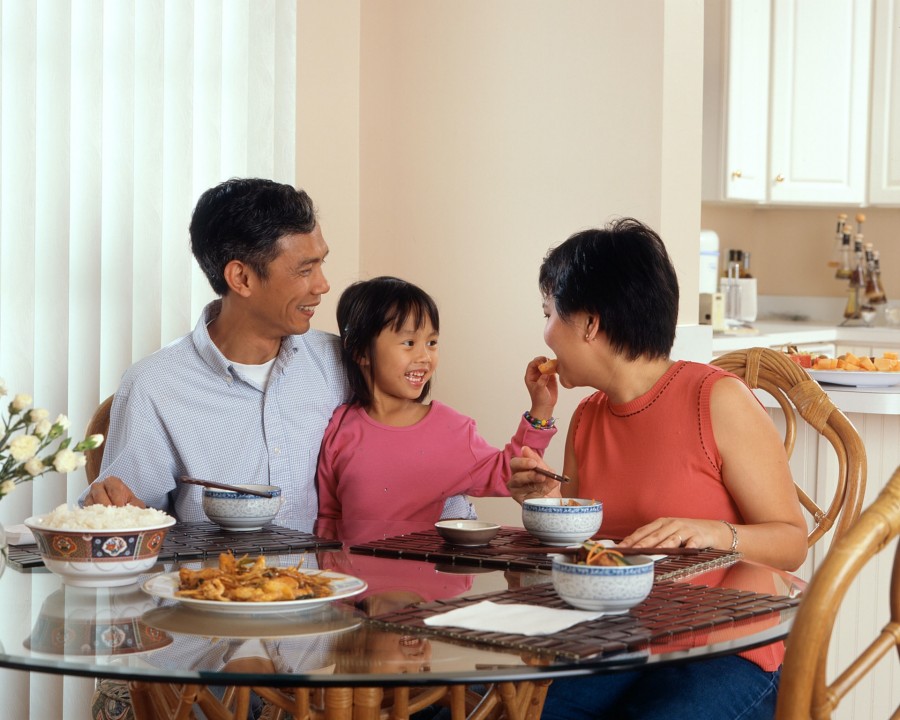 Photo Credit: Unsplash
Take your mother to a restaurant. A gourmet meal in an elegant, classy place can become a great experience for the whole family. It is a perfect possibility to take a break from chores, and routines and change the scenery. And as all the cooking, serving, and cleaning will be performed by others, it is a possibility to dedicate time to communicating and showering your nearest and dearest with your love. 
Yet, let us not forget that homemade dishes always taste and feel more special than dining out. When we make a home-cooked meal, we put a part of ourselves, our love for mom, and that's why the meals are so heartwarming. 
There are plenty of ideas and how-to videos on how to make delicious yet simple dishes, so even if you are a complete novice in cooking, you will be able to handle them. And do not forget to clean the kitchen and wash the dishes afterward.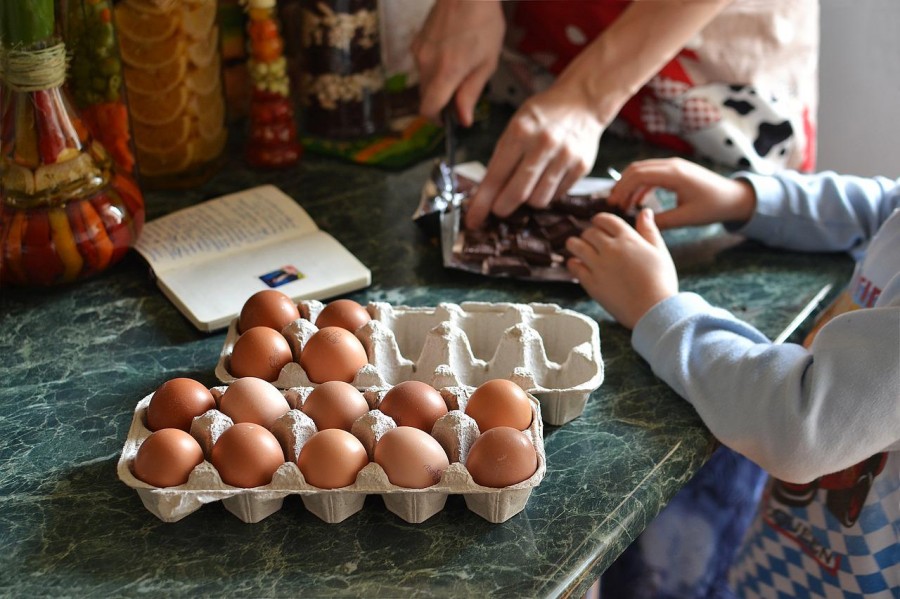 Photo Credit: Pixabay
As a rule, we prefer to present traditional gifts. Perhaps, it is time to try something new? Make a Mother's Day cooking workshop a gift experience for Mum that the whole family can enjoy! Your mom will love any attempt to make her happy, however, there's nothing she'll enjoy more than spending quality time with you.
This year, surprise your mother by enrolling in a cooking class that you can all enjoy together. A cooking lesson could spark a new pastime for the whole family, and you'll be able to cook together more at home as a result.
It could be so much fun for the whole family that you could establish a new tradition, such as going to a monthly cooking class together.
Traditional beauty gifts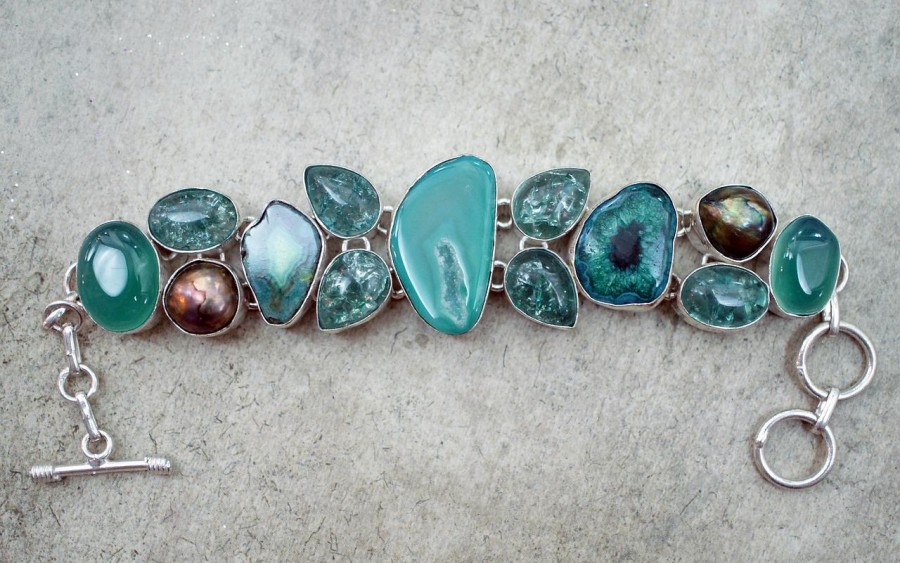 Photo Credit: Pixabay
There are gifts that will never go out of style as they are beloved classics. Cosmetics, jewelry - everything that will help the most important woman of your life feel like a queen. It can be candles, diffusers, room and body mists, and hand and body washes and crémes.
Or, perhaps, you want to find something that will match the spark of your mom? Then a well-thought-out piece of jewelry will be the best present. It is a long-lasting present, that can become an heirloom with family history, it is a sentimental present that will always remind your mom about your love. It can be a birthstone necklace, a bracelet, or a brooch, it is up to you and your budget. However, always pay attention to the style of jewelry your mom loves to wear in order to present something your beloved one will admire.
Subscribe to weekly newsletter from "Tickikids"